The very much anticipated Castle lite Unlocks went down finally on the 27th of April. Fans and lovers of JCole gathered at the prestigious Eko Hotel convention centre which had being transformed into a kind of icy cold venue, to see platinum selling rapper JCole perform for the first time in Nigeria.
The show kicked off with the Hosts Do2dtun and Pearl Thusi hyping up the energy and then there was a DJ Battle between DJ Neptune, DJ Xclusive and DJ Jimmy Jatt . Performances started with a warm up from Ycee, M.I, Tiwa Savage before the grand entry of the headliners of the show, Wizkid and Davido.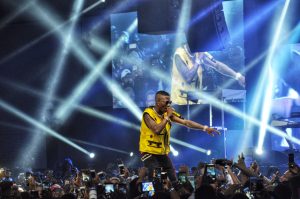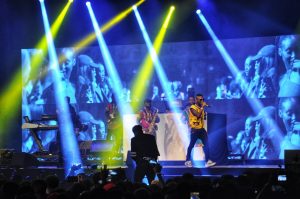 It was a pure live session of good music alongside exceptional and energetic performances and they both carried the audience along through out the performance. Every one looked impressed as they sang along to popular songs from both artiste.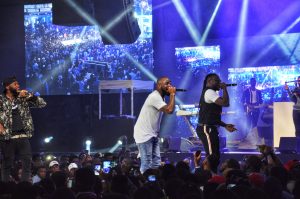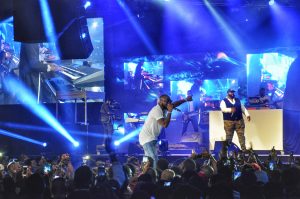 Finally, the moment everyone had been waiting for came, the Hosts encourage the audience to chant 'JCOLE' if they were really excited to see the rapper. JCole came out and it was like an apocalypse just happened. The crowd went wild. The night climaxed to its peak as Cole performed hits after hits and we could not just 'get enough'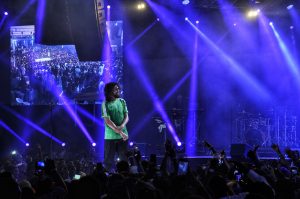 The rapper who had dropped a new album few days before performed songs from the album and told the fans it was alright if they did not know the lyrics and could not sing along, imagine his surprise when the audience sang his new song 'ATM' word for word! It was a priceless moment.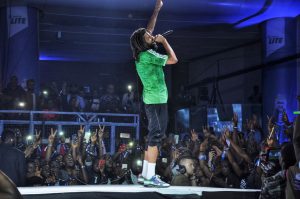 The Castle Lite unlocks was definitely an amazing experience that we won't forget in a hurry. And we really hope to see Cole world in Nigeria again since he mentioned that he would be back soon.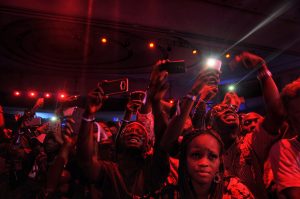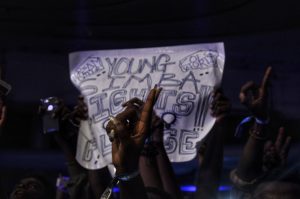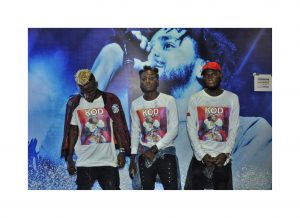 If you missed the concert, you can watch the highlights on our Instagram page.
We would rate the event a 5/5.