This season, VVS Lagos Fashion Show embraces the spirit of collaboration, co-creation, and community as it takes a bold step in optimizing technology for African art and design, scheduled to hold on 15th July, 2023.
The VVS Lagos Fashion Show is revolutionizing the perception of African fashion, positioning it as a dynamic and influential force in the global fashion industry. With its emphasis on diversity, empowerment, and innovation, this fashion extravaganza is setting the stage for African fashion's rise, ensuring its rightful place in the world of style and creativity.
The VVS Lagos experience is dedicated to fostering an ecosystem where African fashion can flourish. By redefining industry standards, promoting collaboration, and nurturing talent, the event strives to elevate African fashion to new heights. VVS, embodying the essence of rarity and authenticity, epitomizes the ethos of this extraordinary occasion, and encourages a sense of collective growth within the vibrant and diverse African creative landscape.
Kicking off the event-filled calendar this year with the highly anticipated Fashion Night Out, held at 22B Lagos. The exclusive gathering marked the beginning of a series of activities that will showcase the immense talent and creativity present in Nigerian fashion.
For tickets please visit www.vvslagos.com
VVS Lagos Marketplace
VVS Lagos will offer an exclusive opportunity to engage directly with the designers through a trunk sales event. Attendees will have the chance to get up close with the designers themselves and experience firsthand their innovative designs. The trunk sales event will showcase selections of unique and cutting-edge designers like IN.official, LFJ, Kadiju, Grayscale, Fruché, Piece et patch, Tj Who, Gvdslagos, and more., allowing fashion enthusiasts to discover and acquire the latest trends.
VVS Lagos Fashion Runway Show
The fashion runway at VVS Lagos promises to be a spectacle filled with drama, glamour and storytelling. The runway will come alive with captivating fashion pieces that convey narratives through a visually stunning display by unleashing creative visions through meticulously crafted garments.
Additionally, VVS Lagos will host an art exhibition curated by Ken Nwadiogbu to showcase creative talents from various regions, providing an immersive experience that celebrates the fusion of art and design. This platform will offer the audience an opportunity to explore the diverse and rich tapestry of African and contemporary art.
VVS Lagos has always been a catalyst for impactful conversations within the industry. The community put together a panel session on the 7th of July, at Alliance Français – Mike Adenuga Centre, Ikoyi, consisting of experts from diverse backgrounds, gathered to have impactful discussions on leveraging finance and technology and how to optimize African fashion and art. The session featured a diverse lineup of experts from various creative disciplines. From the fashion and art sector, panelists included Sam Alero Mike, Founder of Osengwa; Tolu Bally, award winning fashion entrepreneur; and Ifeanyi Nwune, the creative director of I.N Official; with the aim to foster dialogue, explore opportunities, and drive sustainable growth within different ecosystems to build a community.
The panel session was powered by Imagination Agency in collaboration with Sanctuary of Wellness and Women's Space.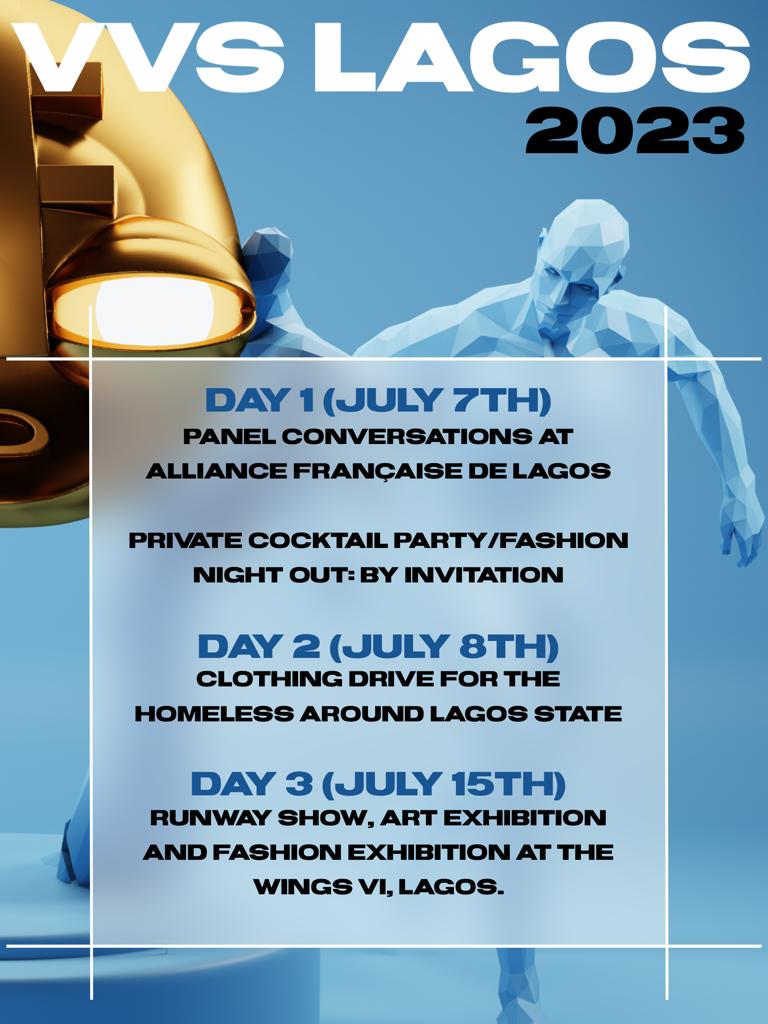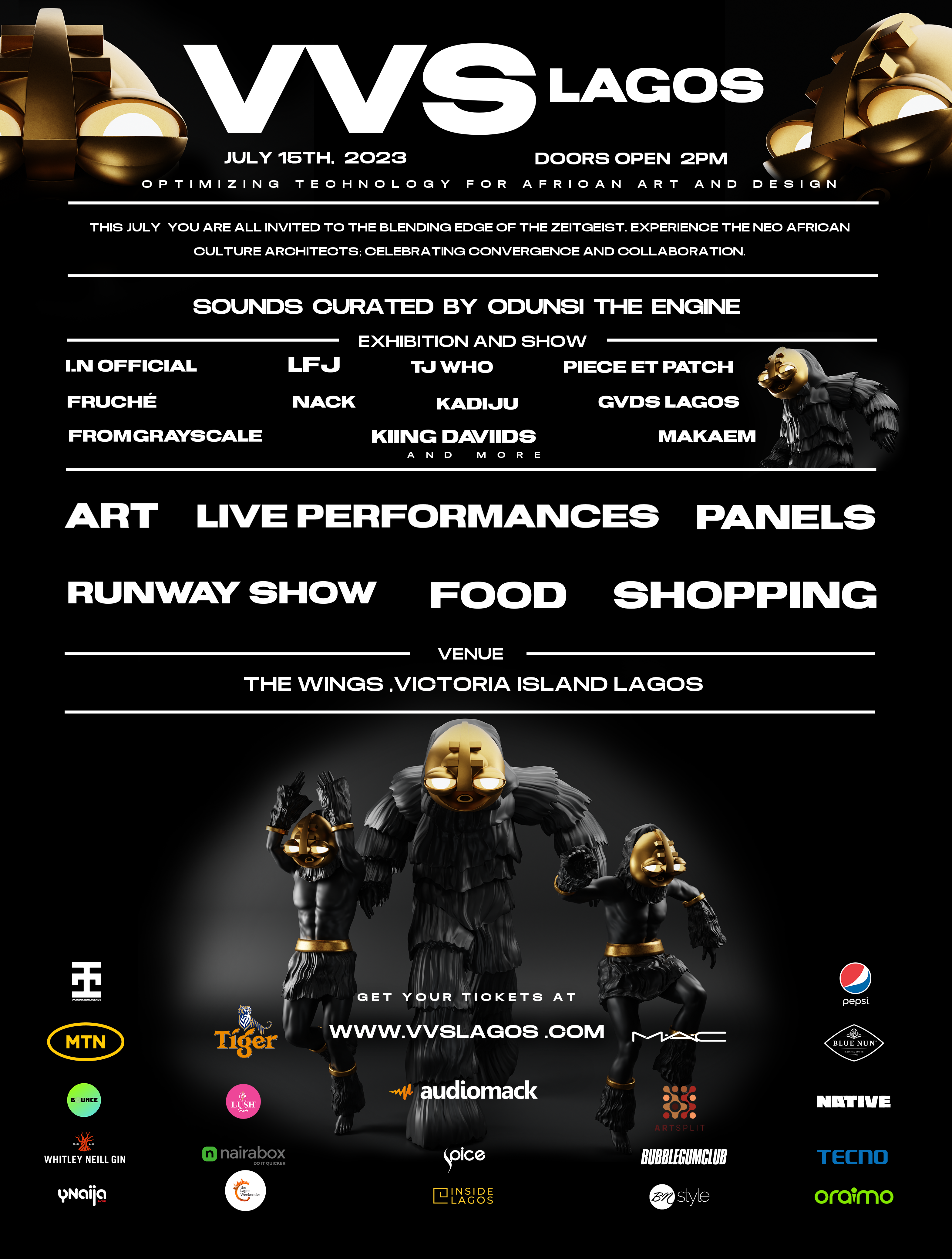 VVS Lagos Fashion Show promises an unforgettable experience that transcends the boundaries of fashion. By optimizing technology for African art and design, this event aims to revolutionize the industry, inspire creativity, and showcase the immense talent that Nigeria has to offer. Join us on the 15th of July at The Wings, Victoria Island Lagos for a remarkable celebration of vibrancy and creativity of art, technology, fashion, and design.
For tickets please visit www.vvslagos.com