This week has been characterized with new changes and achievements. From the passed bill for students to be able to take loans for fees to the latest Guinness world record holder, Hilda Bacci. In the middle of all this, we're sure you've also had an eventful week. Let's swap some of those out for some events that are actually fun.
On this weekend's rundown, we have parties, raves, lunches and plays. Your favorite Lagos things. Take a pick at whatever catches your eye.
If you love our guide, you're going to love our content that covers activities beyond events. Download our e-guide, a must-have for those looking for a trusted plug for fun things to do in Lagos.
To get your event featured on the weekend list for FREE, click here
So, without further ado, here are the events for the weekend;
Friday, 16th June
SHUFFLE | SOCIAL EVENT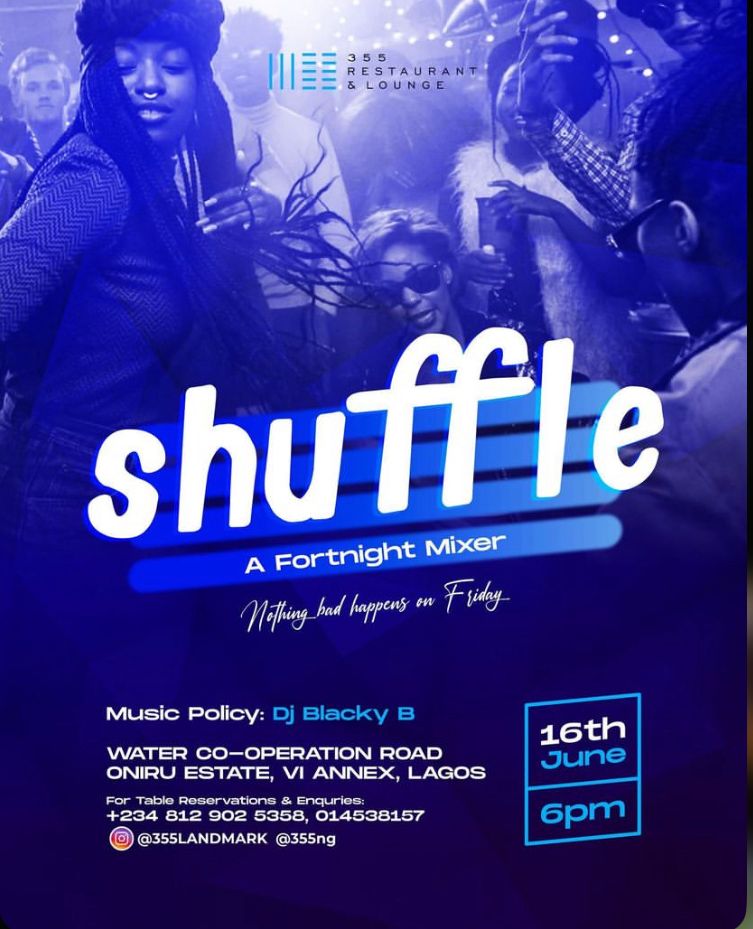 Party animals, the RAVE is here. It's time to wake up! Join us tomorrow for another electrifying night of games, fun & great vibes from 6pm!
Date: Friday 16th June
Time: 6pm
Venue: 355 Landmark

Entry: Free
Saturday, 17th June
LUCID DREAMS 2.0 | RAVE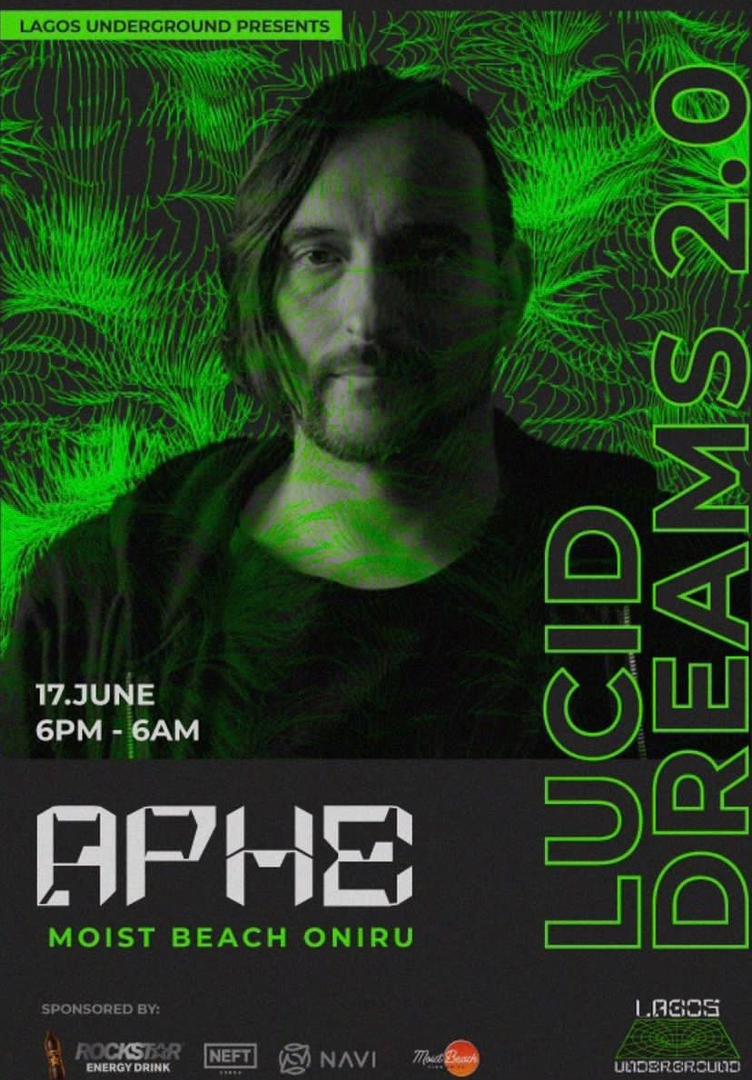 Lagos Underground Presents Lucid Dreams 2.0. Prepare to be transported to a world of pulsating beats, hypnotic rhythms, and immersive sonic experiences. With a lineup of super talented DJs locally and the master blaster from Germany APHE who will be gracing the decks for the first time in WEST AFRICA.
Join us to Stomp the night away to some super upbeat minimal and psytech.
Date: Saturday 17th June
Time: 6pm
Venue: Moist beach Oniru
Entry: N10,000 + Oniru beach ticket | N12,000 at door + Oniru beach ticket
PAINTBALL MEETS SILENT DISCO | STAGE PLAY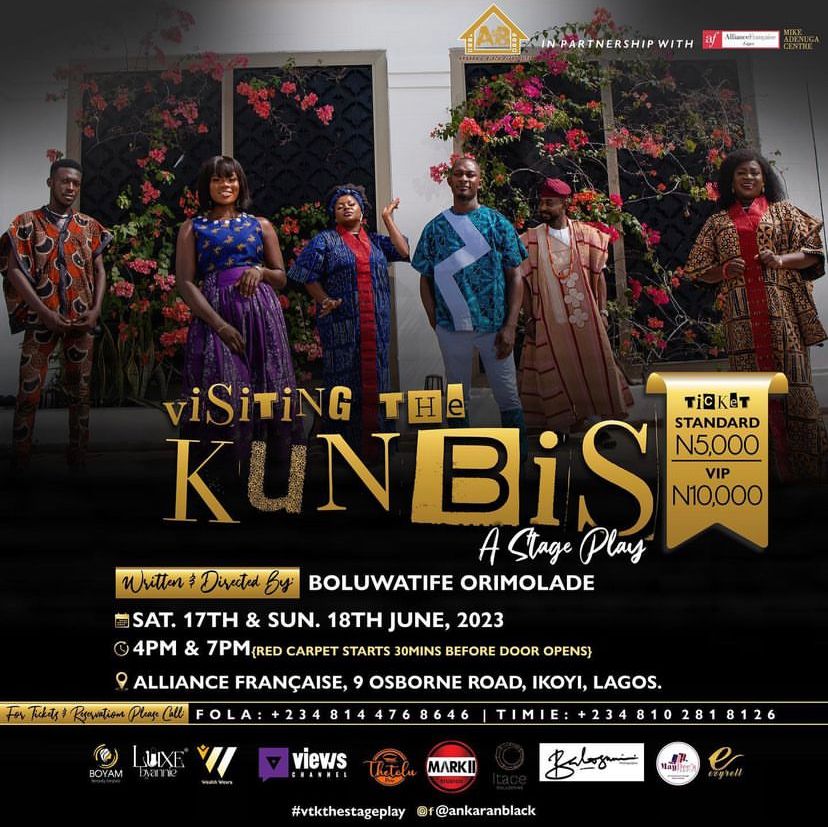 Get ready AF family! @ankaranblack is back again this year with another theater production called "Visiting The Kunbis". It is a comedy that centers around two mothers-in-law visiting their children unannounced. With a generational gap between the mothers and their children, different dramatic episodes arise.
This theatre production highlights love and life and we can't wait for you to see it. Come and enjoy a quality dose of laughter.
Date: Saturday 17th & Sunday 18th June
Time: 4pm & 7 pm
Venue: Alliance Francais, Ikoyi
Entry: Regular – N5,000 | VIP – N10,000
FEMME PARADE | DANCE PARTY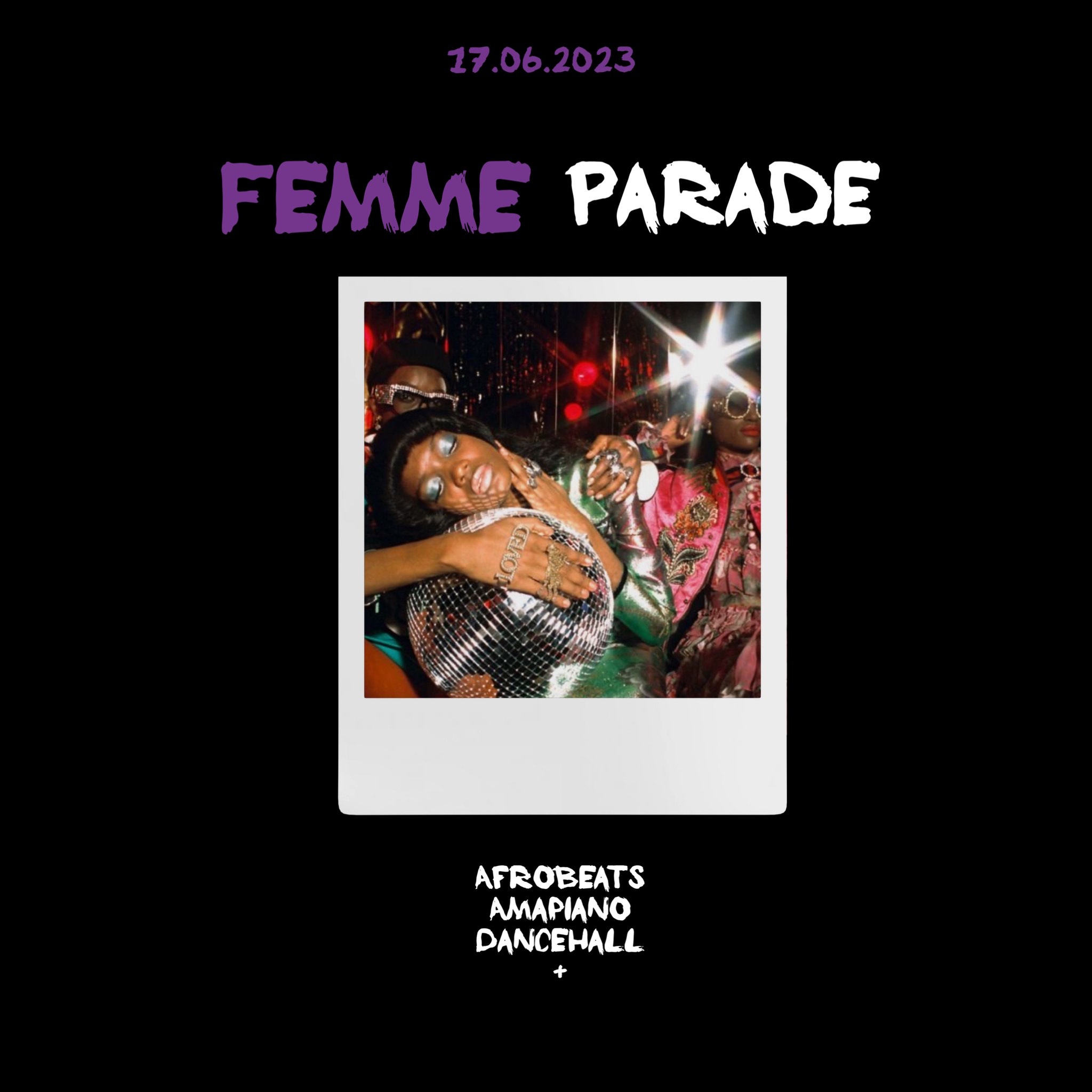 Femme Parade presents 'Bring back dancing!'. This party is a place to let loose, have fun, get raunchy, grab a waist and dance.
Date: Saturday 17th June
Venue: To be revealed
Entry: N3,000 Early | N5,000 Standard
Sunday, 18th June
SUNDAY BEACH VIBES | SOCIAL EVENT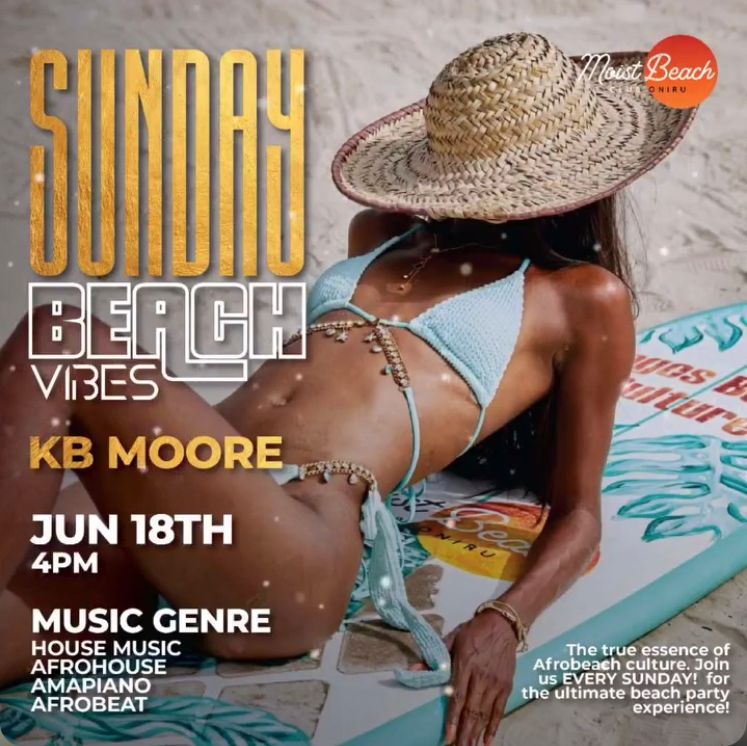 The true essence of Afrobeach culture🌴🎶 Join us EVERY SUNDAY! for the ultimate beach party experience! 🌊🎉
Date: Sunday 18th June
Time: 4 pm
Venue: Moist beach
Entry: N1,000
FATHER'S DAY LUNCH | DINNING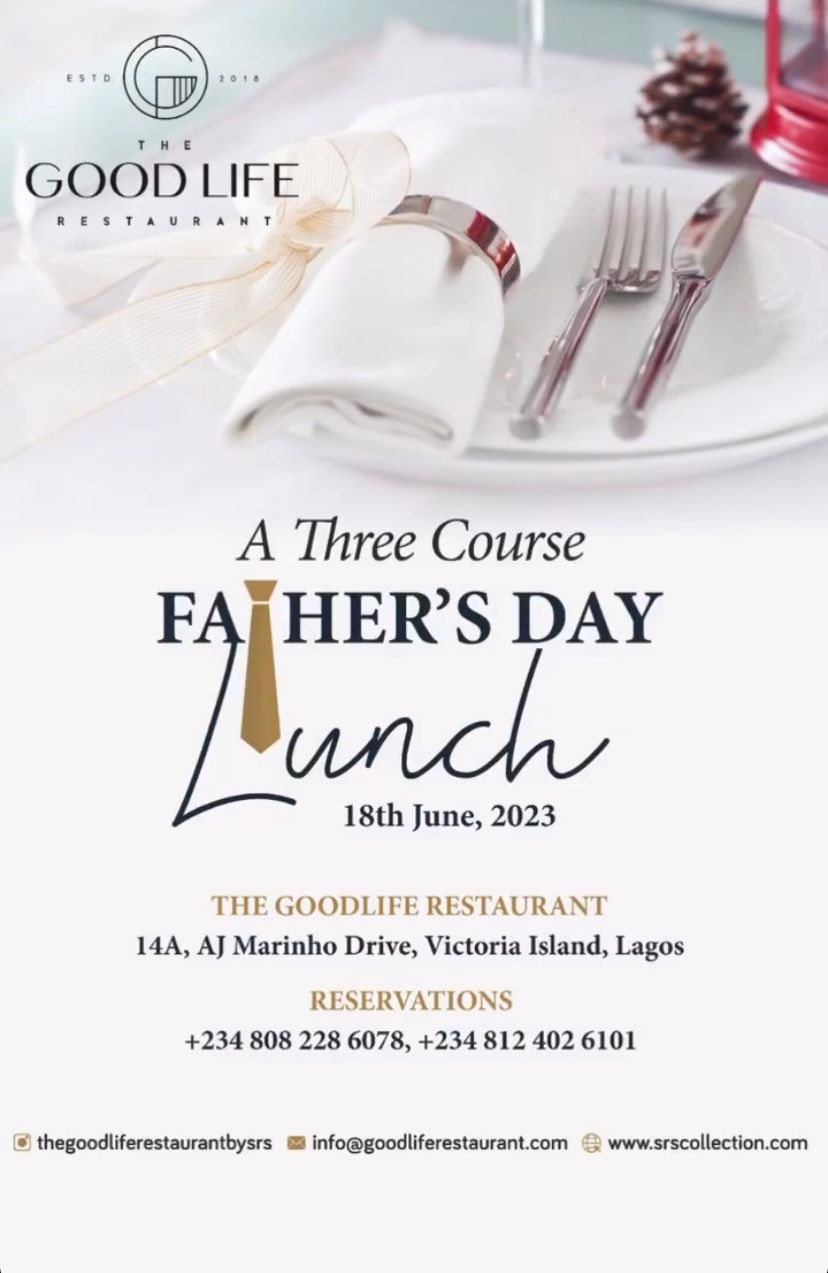 Father's Day is just around the corner, and it's time to honor the incredible dads in our lives. This year, let's go above and beyond to celebrate Dad with a truly special treat.
Join us at The GoodLife Restaurant for an exquisite three-course Father's Day lunch that will indulge his taste buds and create lasting memories.
Date: Sunday 18th June
Time: 12 pm
Venue: The Good Life Restaurant, 14A, AJ Marinho Drive, VI
Entry: Call for enquiry
SPIRITS & VIBES | SOCIAL EVENT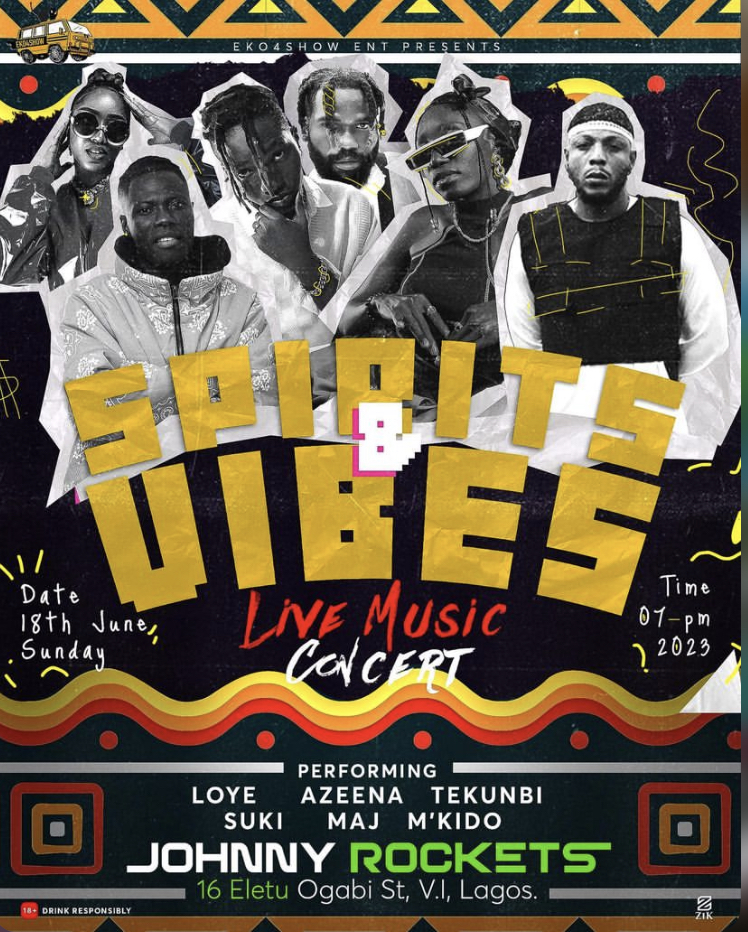 I know you love live music. We do too.
Date: Sunday 18th June
Time: 7 pm
Venue: Johnny Rockets, VI
Entry: Free