The Weekend Guide is back with another dose of weekend activities. Last weekend was dedicated to the fulfilment of our civic duties but this weekend is for maximum rest and enjoyment. As usual, all have been specifically curated for your pleasure ranging from raves, to masterclasses and even stage plays. We hope something on the list suits your fancy.
To access other activities beyond events, download our e-guide, a must-have for those looking for a trusted plug for fun things to do in Lagos.
To get your event featured on the weekend list for FREE, click here
Without further ado:
Friday, 24th March
SUSHI MASTERCLASS | COOKING CLASS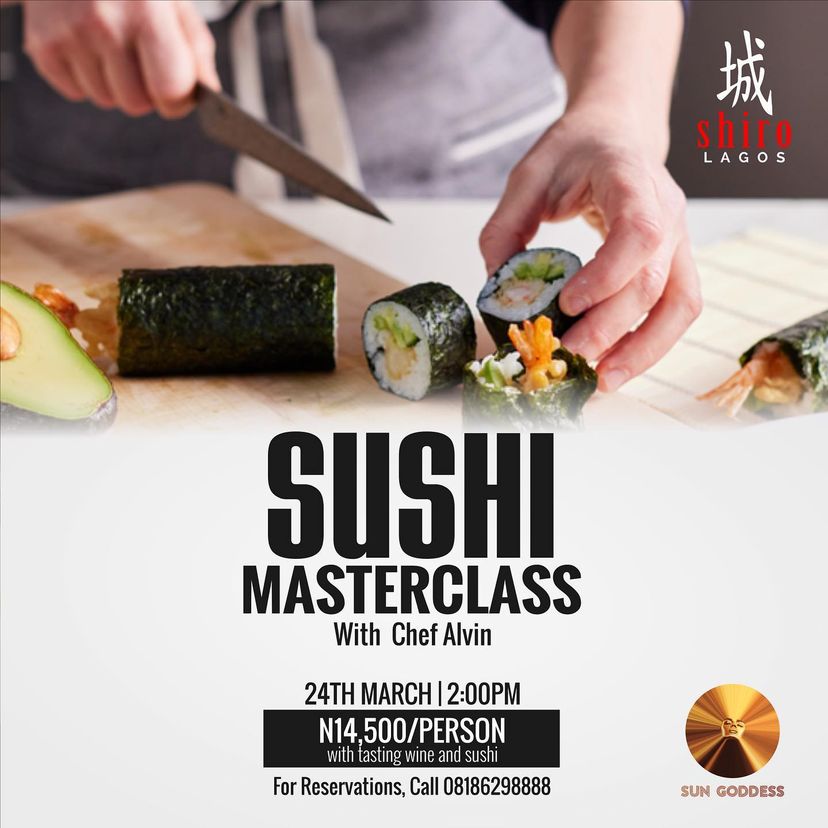 This masterclass will give you the skills needed to know how to make the perfect sushi from scratch. From an introduction to sushi making, different ingredients and condiments, you will be a sushi expert in no time and leave with a certificate of participation, along with other fun activities like networking and wine tasting.
Date: 24th March
Time: 2pm
Venue: Shiro Lagos
Entry: N14,500
PURPLE X | NIGHTLIFE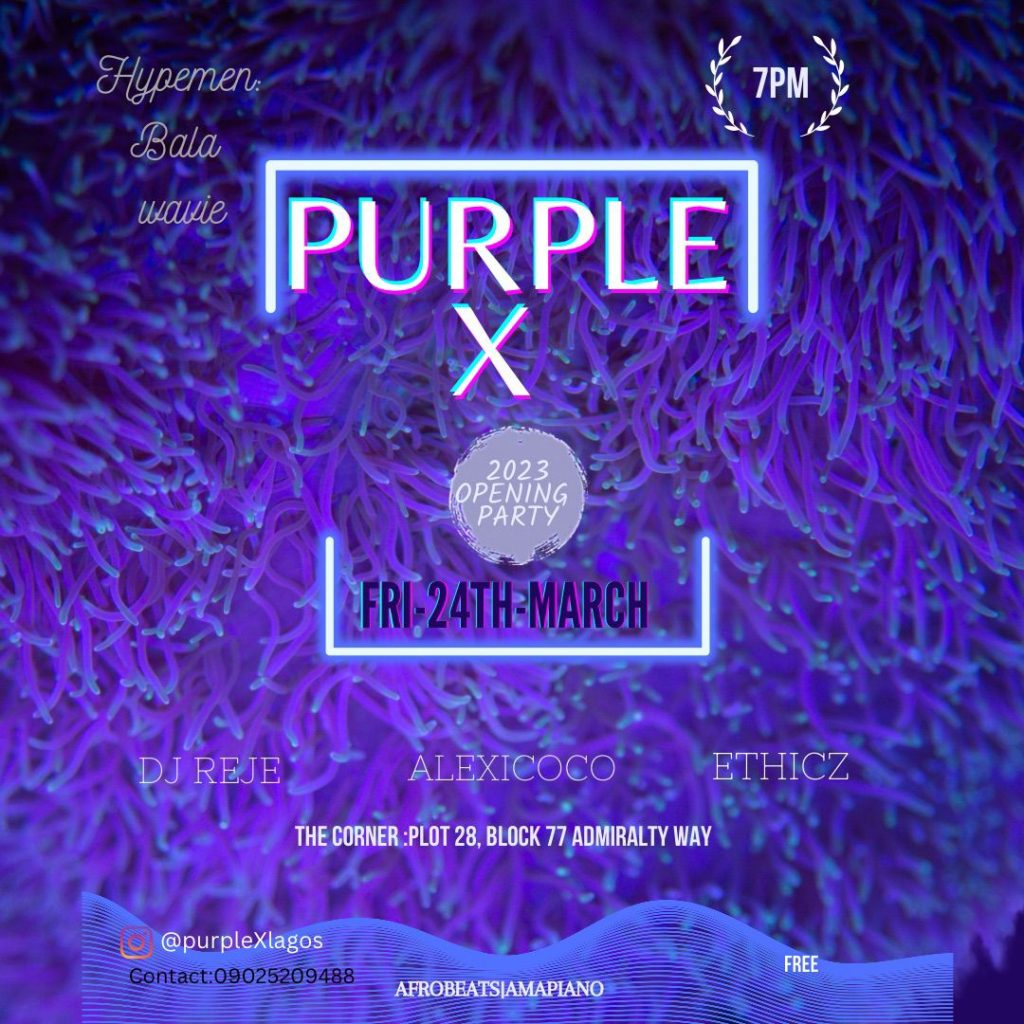 This is the official launch of Purple X, the community for Vibes, Great Music, Themed Parties & Pop-Ups!!
Date: 24th March
Time: 7pm
Venue: The Corner, Admiralty Way, Lekki
Entry: Free
BOX SESSION | BEACH PARTY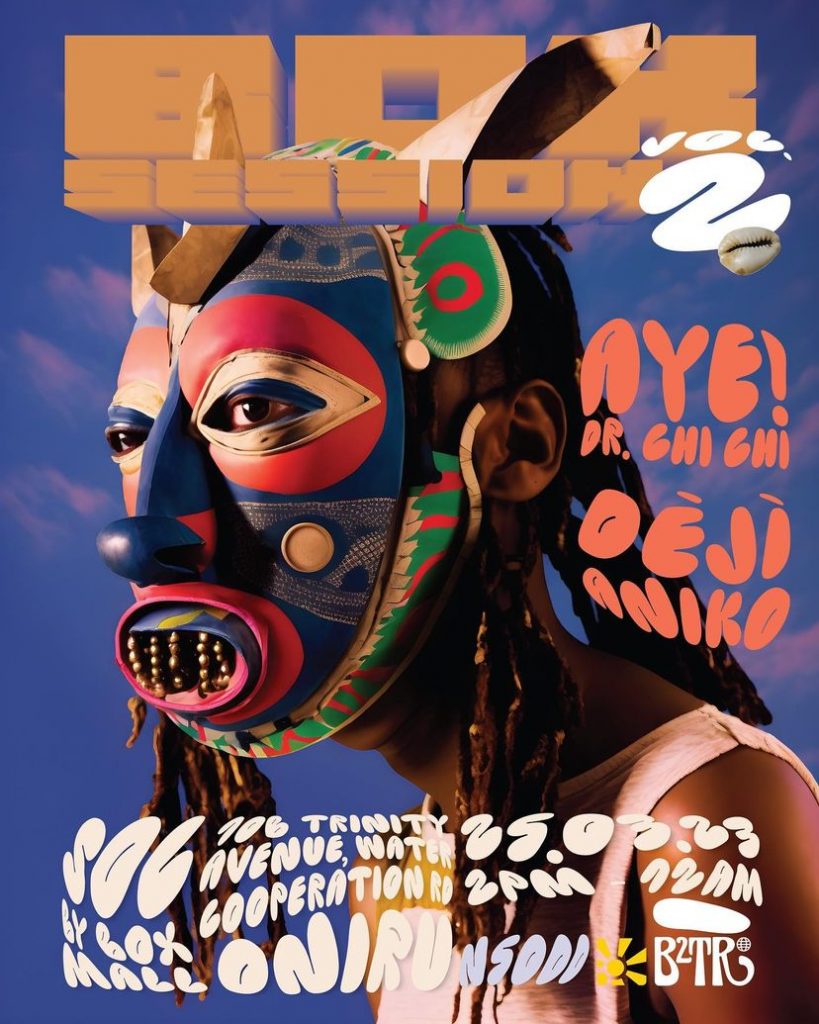 Come and enjoy another Day & Night beach experience at Lagos' hottest new beach spot!
Date: 25th March
Time: 2pm – 12am
Venue: Sol by Box Mall
Entry: N5000
EVEN IN THE DAY | BEACH HOUSE PARTY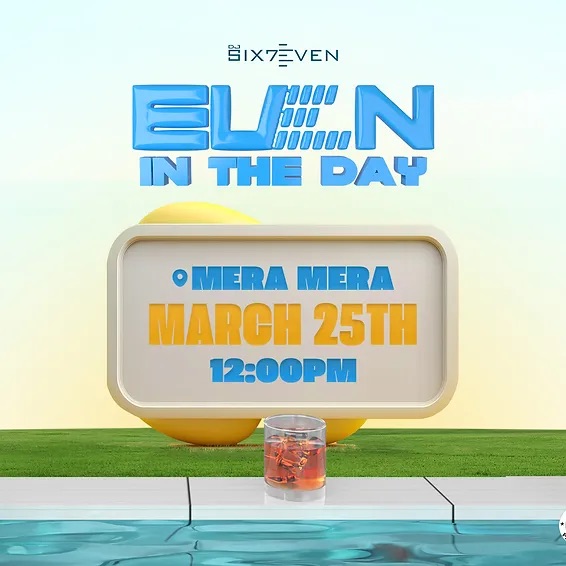 Get ready for the second edition of this ultra fun beach house party!
Date: 25th March
Time: 12pm
Venue: Mera Mera house
Entry: Free
FEMME FEST | FESTIVAL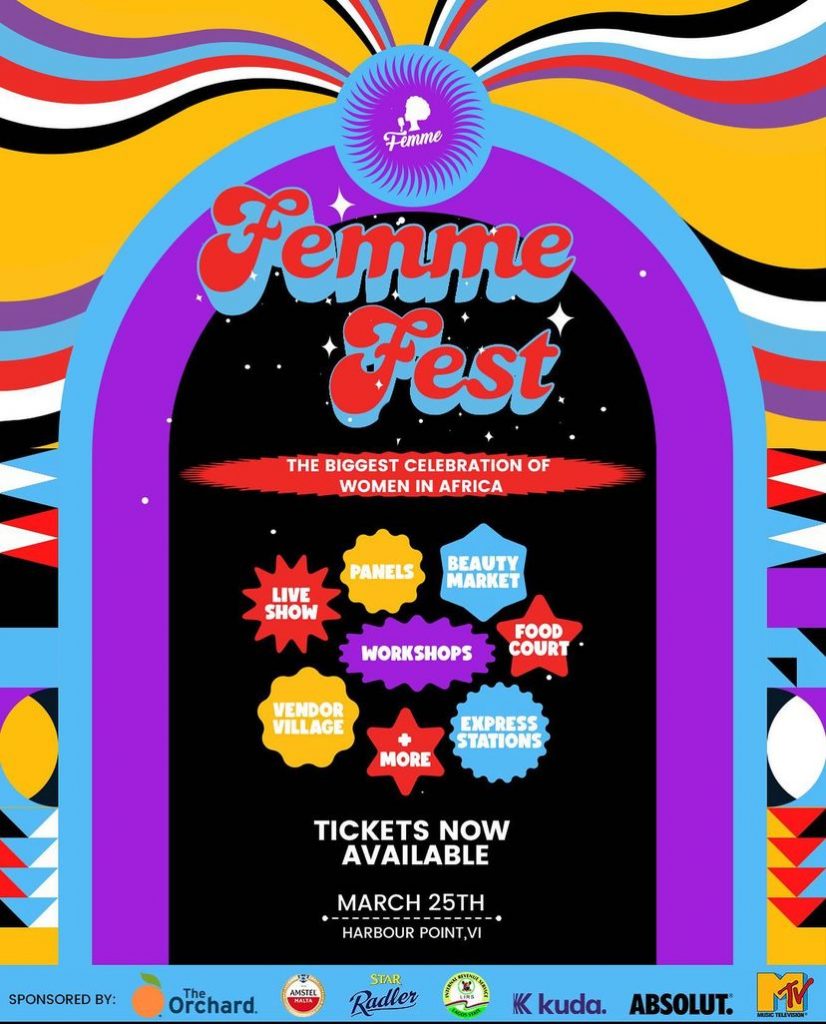 For the month celebrating women, this event has been curated for women of all walks to come have fun and enjoy each other's company.
Date: 25th March
Time: 2pm
Venue: Harbour point, VI
Entry: Regular – N10,600 | Student – N5,000
AN AFFAIR TO REMEMBER | OUTDOOR MOVIE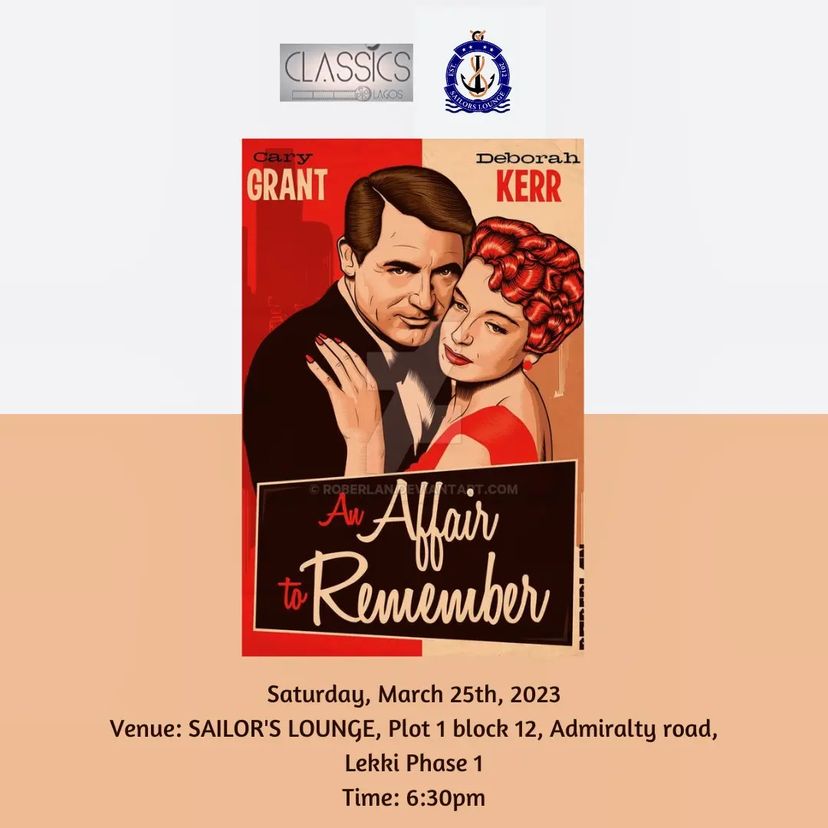 Date: 25th March
Time: 6:30 pm
Venue: Sailor's lounge, Admiralty road, Lekki
Entry: Free
PROJECT PISCES | RAVE
Back with a glow-in-the-dark edition, Project Pisces is bringing you another night of EDM with free shots.
Date: 25th March
Time: 5pm
Venue: Block 8, Plot 2, Okunde, Blue water scheme, Ikate 101222, Lagos
Entry: Early bird – N1,500 | Regular – N2,000 | At the gate – N3,000
OSARO | STAGE PLAY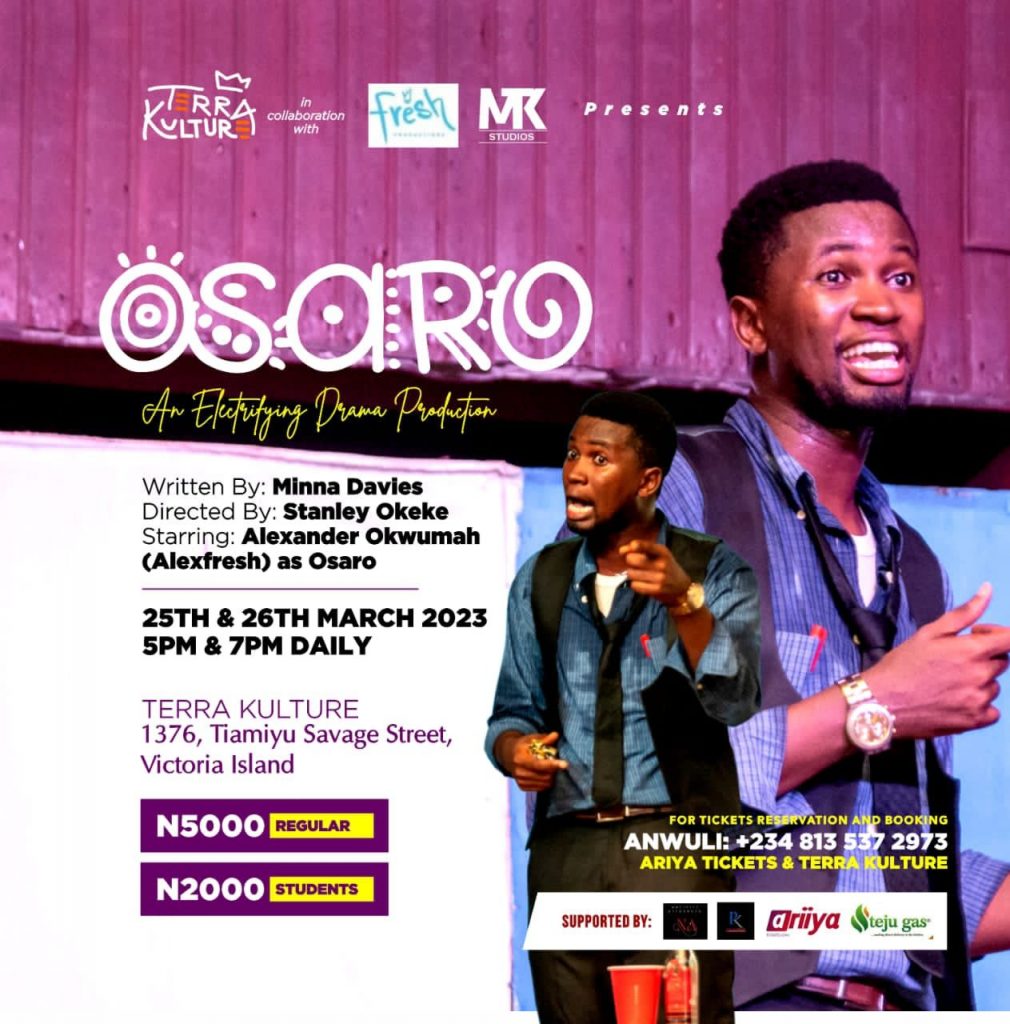 Watch what promises to be a riveting stage play happening at Terra Kulture.
Date: 25th & 26th March
Time: 5pm & 7pm
Venue:Terra Kulture
Entry: Regular – N5,000 | Student – N2,000
SOULA | MOVIE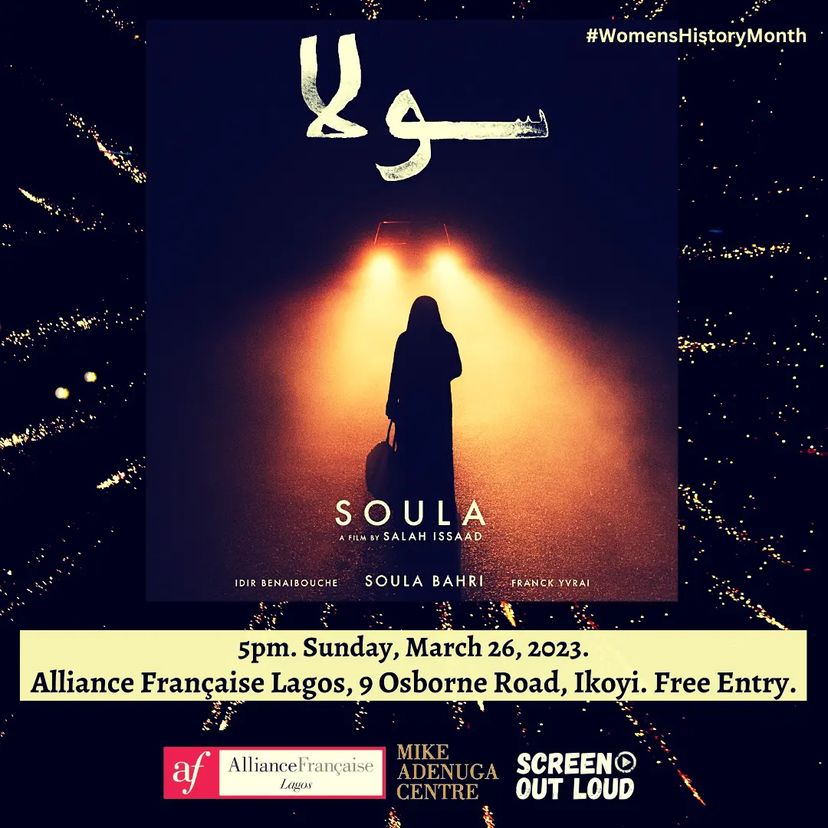 Join us next Sunday, March 26 by 5pm for the screening of SOULA (🇩🇿, 2021, Salah Issaad). The drama is inspired by the true life story of Soula Bahri, the film's lead actress, and follows a single mother desperate to survive and protect her baby daughter, amidst societal pressure and overwhelming violence.
Date: 26th March
Time: 5pm
Venue: Alliance Francaise, Mike Adenuga Centre
Entry: Free
SUNDAY AT ILASHE | BEACH PARTY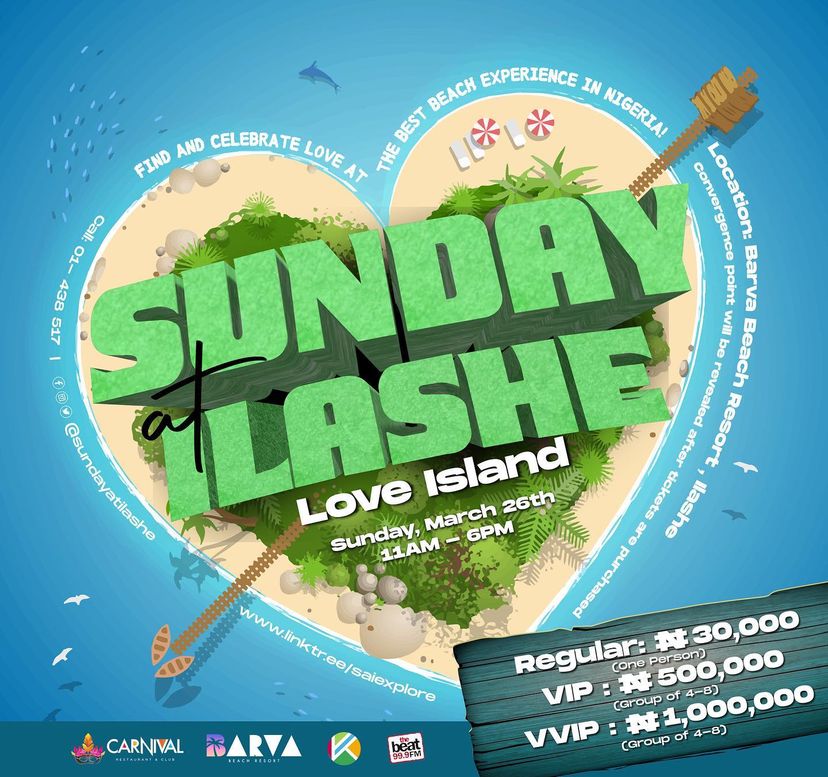 Another edition of 'Sunday at Ilashe', the hottest beach party in Lagos!
Date: 26th March
Time: 11am – 6pm
Venue: Barva Beach resort, Ilashe
Entry: See flier
SUN FEST | FESTIVAL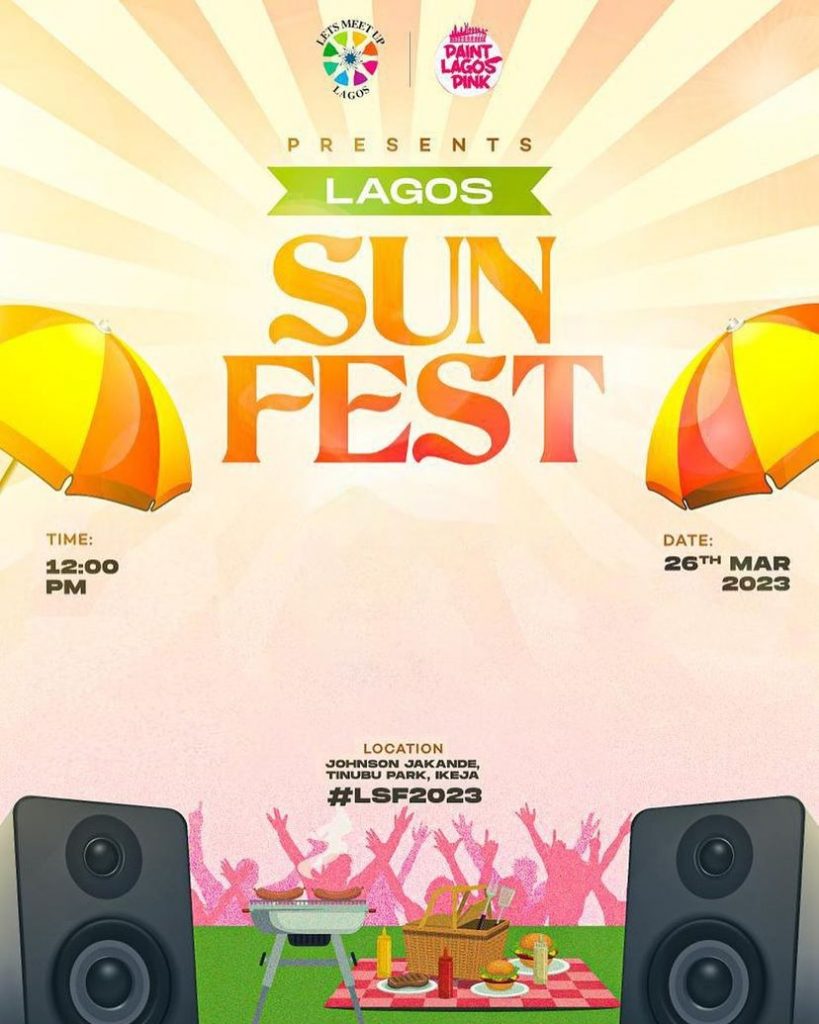 Food, music and great vibes…what more do you want?
Date: 26th March
Time: 12 pm
Venue:Johnson jakande, Tinubu park, Ikeja
Entry: Free
That's all for today, folks. Come back same time, next week!