Get ready to indulge your senses as Pernod Ricard Nigeria unveils Beefeater Pink Strawberry Gin! The invite-only event will hold on the 17th of September in Lagos, 12 pm WAT.
The introduction of Beefeater Pink Strawberry provides a different taste profile beyond the traditional style of gin that will appeal to a new generation of gin lovers. The infusion of natural strawberry essence adds a delightful sweetness, beautifully complementing the classic juniper and citrus notes. The result? A versatile and revitalizing pink gin that's not only perfect in a classic gin tonic but also beckons you to explore exciting new cocktails and blends.
Named "Beefeater Escape," this event promises an exclusive and enchanting floral-themed experience that transports you from the bustling life of Lagos to a serene oasis of relaxation and togetherness. Amidst this tranquil haven, your taste buds will be treated to an array of exquisite Beefeater Pink Strawberry cocktails, featuring classics such as the Pink Gin & Tonic, the invigorating Beefeater Bramble, and the tantalizing Beefeater Strawberry Sensation, along with other delectable creations.
While you sip and savour, forge connections with fellow gin lovers through interactive games and activities thoughtfully designed to foster friendships and craft enduring memories.
To participate in the exclusive launch event and to join the conversation, use the hashtag #BeefeaterEscape and connect with Beefeater via their social media handles below.
Instagram: @BeefeaterGin
Twitter: @BeefeaterLondon
This event is strictly by invitation and is open ONLY to people 18 years and above. Drink responsibly!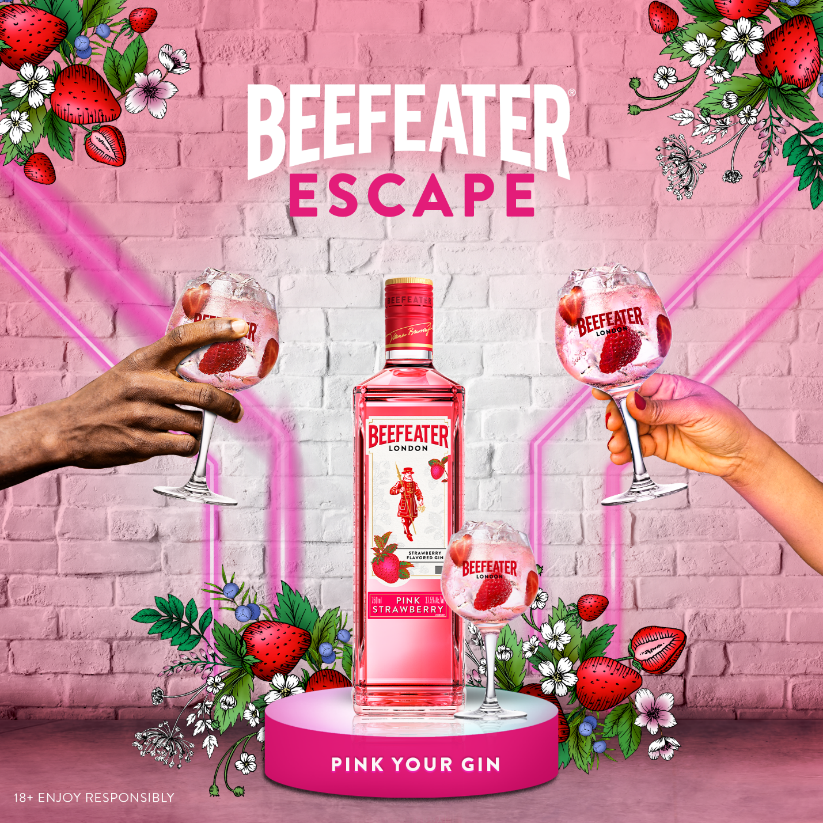 About Pernod Ricard Nigeria
Pernod Ricard Nigeria is the local affiliate of Pernod Ricard, a global leader in wines and spirits. Pernod Ricard holds a comprehensive portfolio of premium and luxury brands, with 16 out of the top 100 spirit brands in the world, including Beefeater Gin, Jameson Irish Whiskey, Martell Cognac, Seagram's Imperial Blue Whisky, Absolut Vodka, Ballantine's, Chivas Regal, The Glenlivet Scotch Whisky, Olmeca Tequila, Malibu Liqueur, and Mumm Champagne.
About Beefeater Gin
Beefeater is the world's most awarded gin brand, distilled in the heart of London. Created by James Burrough in the 19th century, the iconic Beefeater recipe has remained virtually unchanged and today it is guarded by Beefeater's Master Distiller, Desmond Payne, the most experienced gin distiller in the world. Beloved by international bartenders for its consistently outstanding quality and classic London dry taste, the Beefeater range consists of Beefeater Dry with its iconic crisp, clean, well-balanced flavour, and the brand's successful new flavour, Beefeater Pink Strawberry.