House music submerged from the Chicago underground club scene of the 70's, blending with other cultures to birth interesting sub-genres characterised by disco influences, synthesisers, samples and electronic elements. With its stark difference from the mainstream genre appreciated by Nigerians, it is surprising – and quite exciting – to have an event in Lagos that focuses on this sound. Element House is the most popular House music scene in Lagos, featuring local and International DJ's taking on an afro twist of this genre. Today, we are joined by Del Noi, a representative of Spektrum entertainment, the group behind this amazing event for a behind-the-scene chat;

When was your first introduction to house music?                                     
Del Noi: Long time ago, when we were kids

From a cultural standpoint, how would you describe the introduction of house music into the Nigerian music scene where other genres like Afrobeats predominantly thrive?                                                                                                       
Del Noi: It's a simple case of numbers, there's 200 million people in Nigeria, everyone won't listen to or party to the same thing. We simply provided an alternative on par with expected quality.
When was the idea of Element House birthed and what was the inspired it?      
Del Noi: Element was birthed early in the days. The impetus was a bunch of guys who wanted to dance to the music they enjoy, and were committed to absolutely making that happen.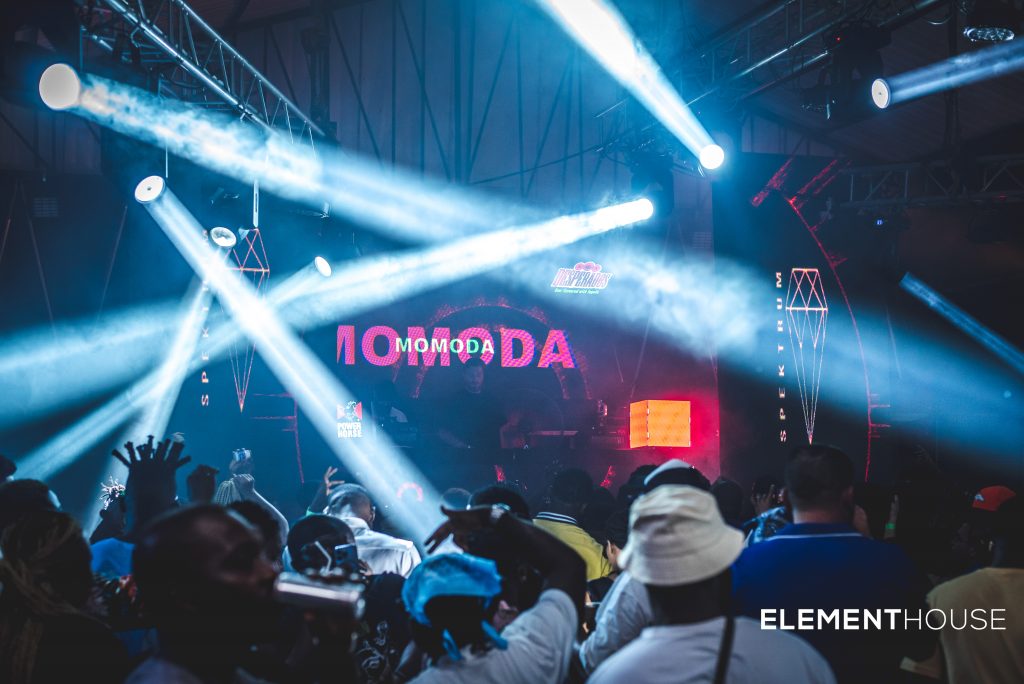 Could you tell us how your first rave came about?
Del Noi: It's a long story, would need space for 2000 words. You got space for that? Haha.
Would it be apt to call the current prevalence of house raves a movement?  
Del Noi: Well we've gone from a situation where parties were once a month to one every weekend. It's great to see. Definitely a movement at this point.
What are the audiences at these events typically like?                               
Del Noi: Super lively, and very friendly. Most of my good friends now, I met at Element house or one of the other House events.

Since inception, which notable DJs have you brought to the raves?                 
Del Noi: Too many to count. Though a big one was Black Coffee in 2018 if I remember the date correctly.

Tell us the three most important aspects of putting together a house music event
Del Noi: Sound quality, marketing, an innate understanding of the music itself.

What would you say has been instrumental to its gradual widespread presence and acceptance in the country?                                                                                   
Del Noi: It's just great music… I doubt there was ever a massive lack of acceptance, it's more like people just didn't know about it. We still have a lot of work to do with regards more people to interact with this music in Nigeria.

Beyond the shores of Nigeria, are there other African countries you'd consider cradles for House to flourish?                                                                         
Del Noi: Certainly, we think it will be great in Ghana, but it's already flourishing in many African countries.

Are there any major projects coming up from your camp in the not-too-distant future?
Del Noi: Always is. (He smiles mischievously)
What do you think the future holds for not only Element House but also House as a genre in Nigeria?                                                                                                       
Del Noi: I can't see anything that will cause a regress… our outlook is a continuous growing rate of acceptance and possibly mainstream acceptance in future. I read somewhere the other day Beyonce revived House music… haha… I mean… she didn't really, but even globally the genre is moving forward, so good times ahead definitely.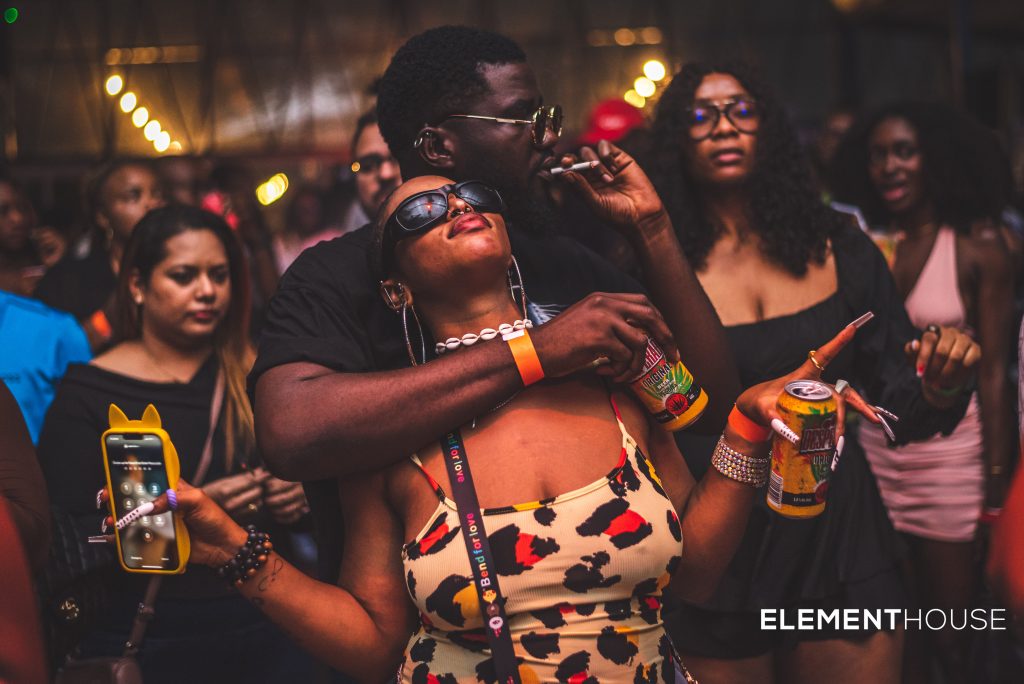 Element House is kicking off the new year with the opening edition of 2023 happening in Lagos on the 11th of February. With acts such as Thandi Draai from South Africa, Karlo Wanny and Icey, it promises to be every House-lovers dream. You don't want to miss it, we promise.