The weekend is here again like it never left. We know resuming work on Tuesday was anticlimactic after a very eventful Easter weekend and thankfully, we're back again to make up for it. As usual, we're bringing you the best of the best events happening in Lagos. 
If you love our guide, you're going to love our content that covers activities beyond events. Download our e-guide, a must-have for those looking for a trusted plug for fun things to do in Lagos.
To get your event featured on the weekend list for FREE, click here
So, without further ado, here is the rundown for the weekend;
Friday, 14th April
INDIE NIGHT LIVE | NIGHTLIFE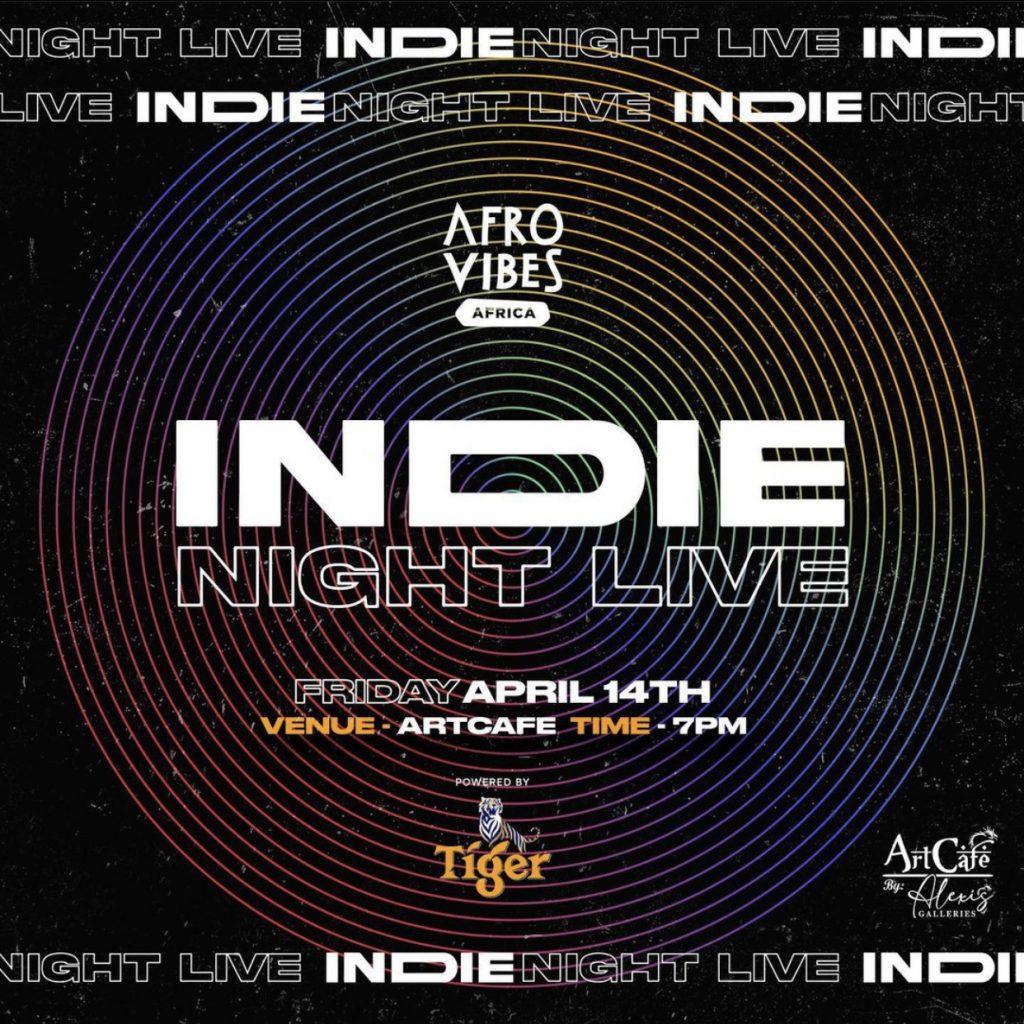 INDIE NIGHT LIVE is back and bigger than ever.
Come enjoy mind blowing performances on Friday.
Time: 7pm
Venue: ArtCafe, Lagos
Entry: Free
EUPHORIA Y2K PARTY | PARTY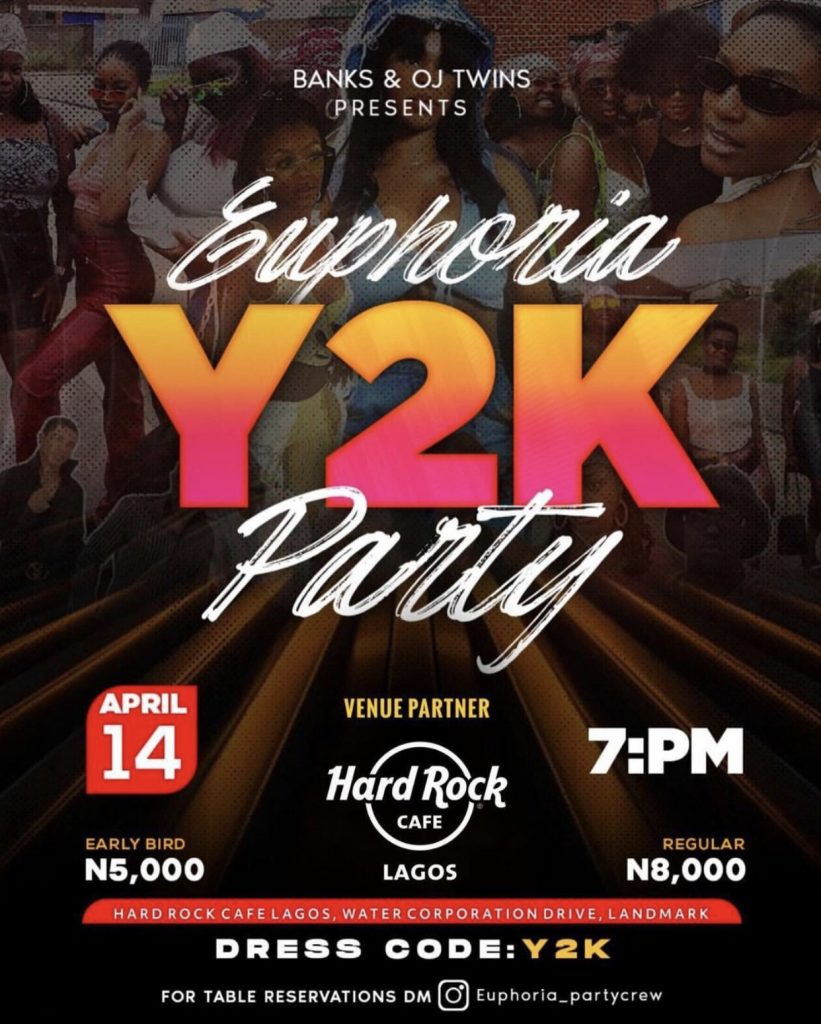 Come party at the Euphoria Y2K Party on April 14th from 7pm onwards.
Time: 7pm
Venue: Hard Rock Cafe
Entry: Early bird – N5,000 | Regular – N8,000
Saturday, 15th April
A NIGHT IN NOLLYWOOD | NIGHTLIFE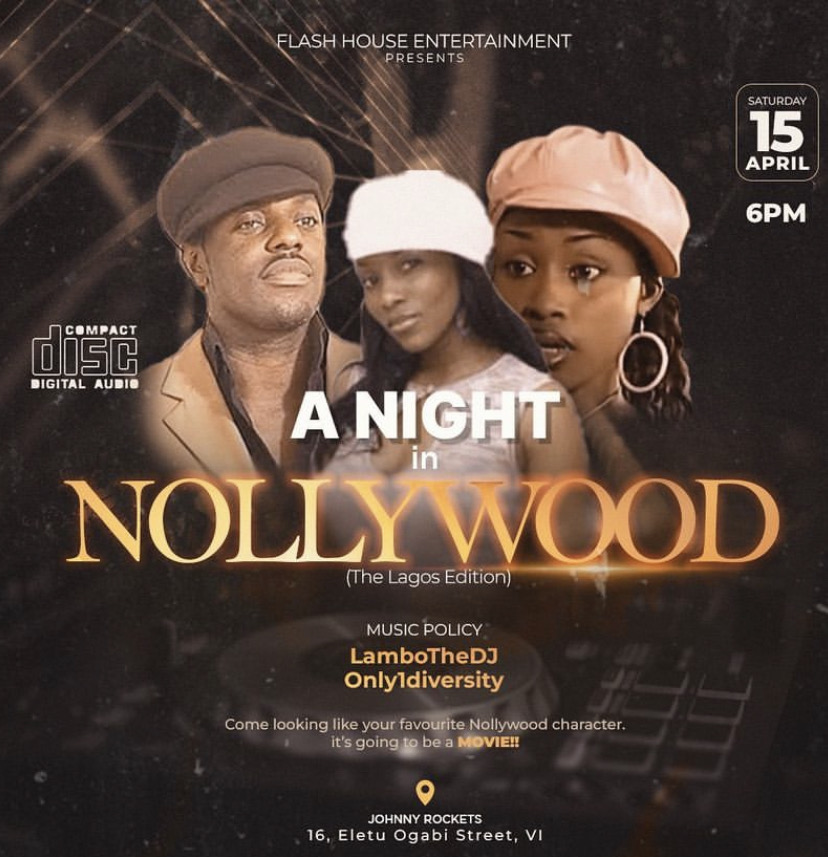 Which of your favorite Nollywood characters are you pulling up as this coming Saturday. Free shots at Entry for the first 100people. Lights, camera, action.
Let's rave and make a MOVIE!!!
Time: 6pm
Venue: Johnny Rockets, VI
Entry: Free
FEMI BRANCH'S JUNGLE JUSTICE | STAGE PLAY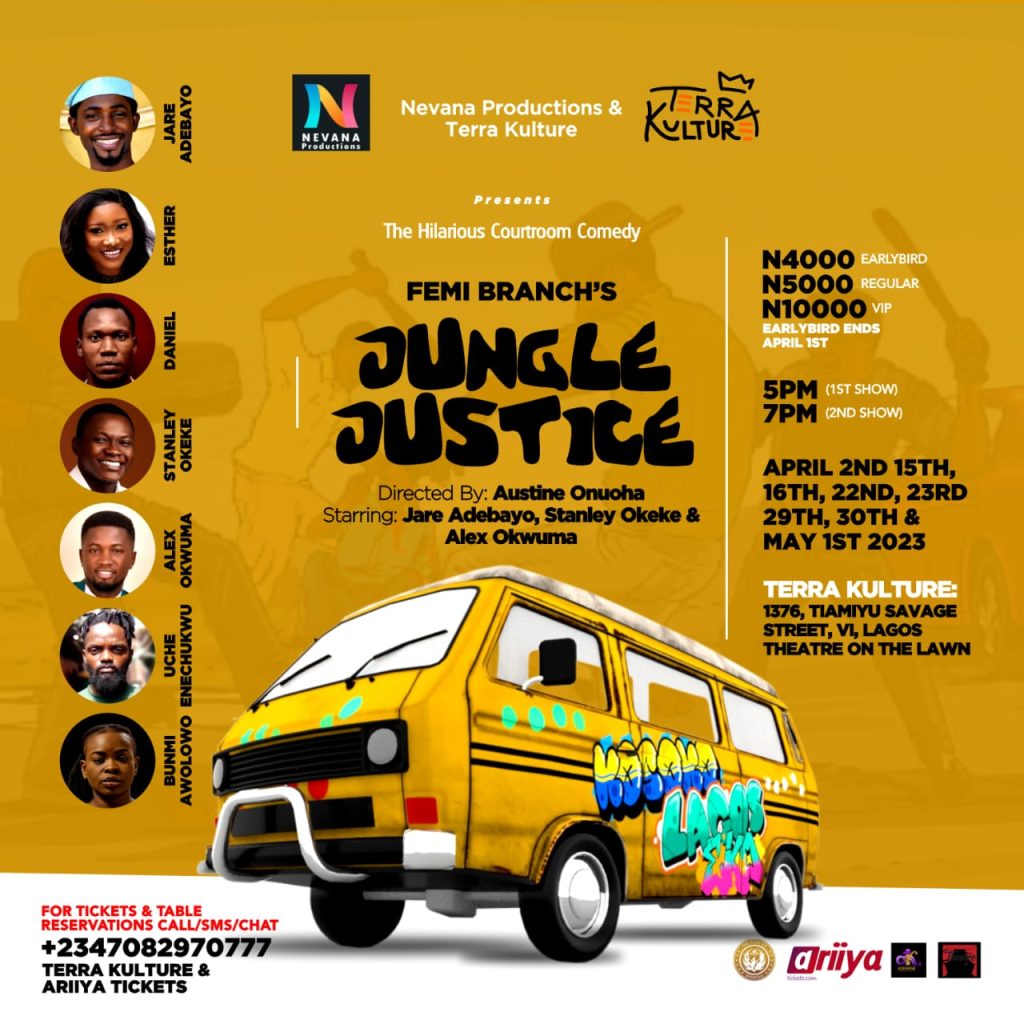 Jungle Justice continues this weekend. You don't want to miss this hilarious courtroom shenanigan.
Time: 5pm and 7pm
Venue: Terra Kulture, VI
Entry: Regular – N5,000 | VIP – N10,000
READ & CHILLZ | BOOK FAIR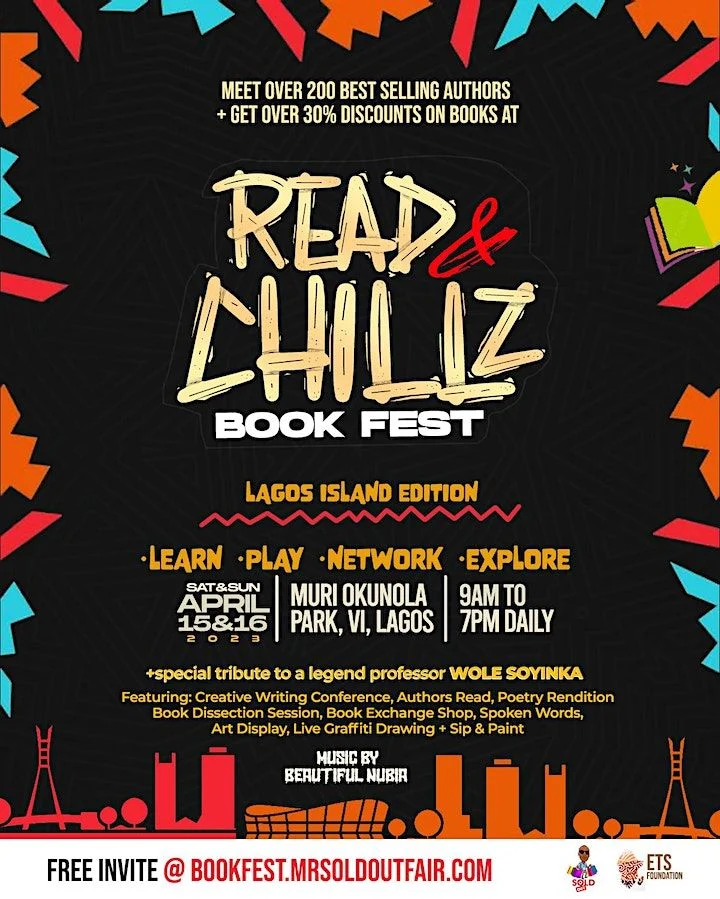 Time: 9 am – 7pm
Venue: Muri Okunola Park, VI
Entry: Free invite @ Bookfest.mrsoldoutfair.com
Sunday, 16th April
SPORTING LAGOS VS JOY COMETH FC | FOOTBALL MATCH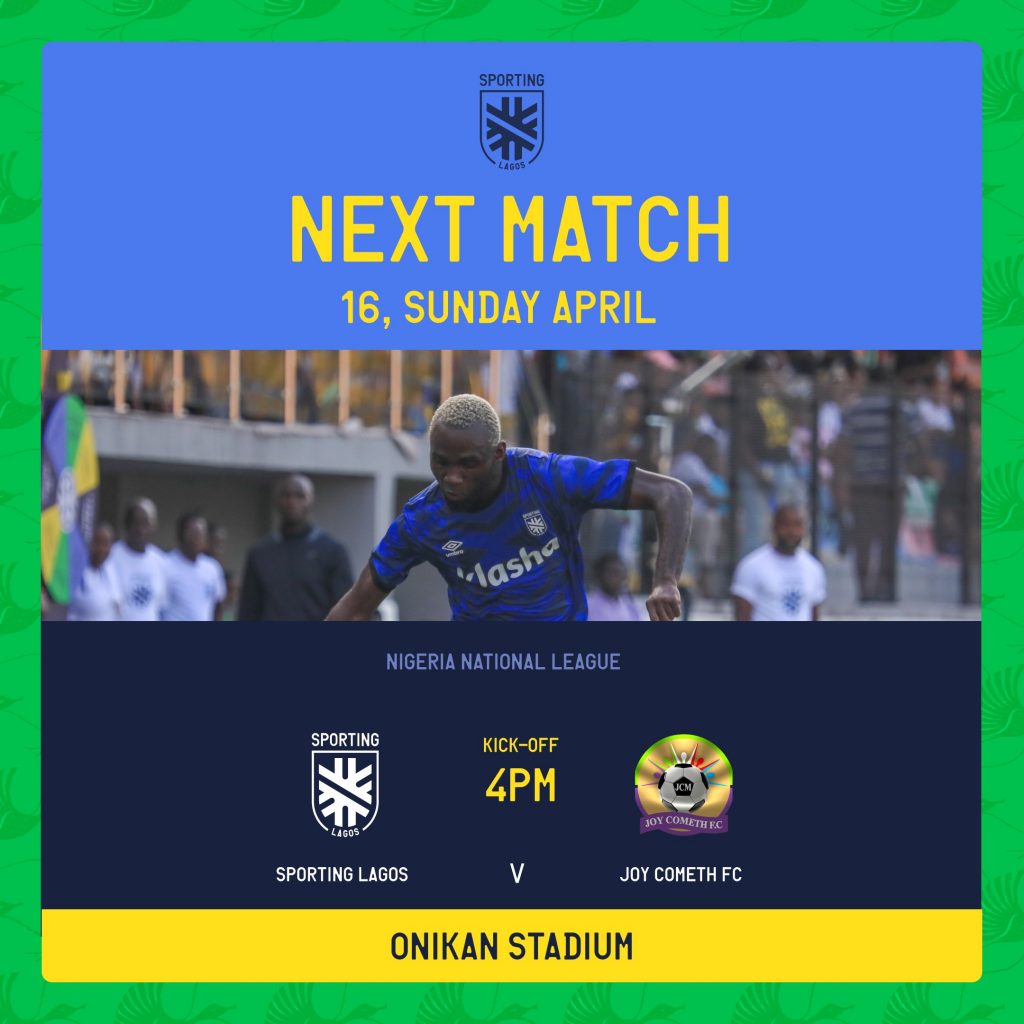 Come and experience beautiful football and a thunderous atmosphere with your favourite team and the liveliest fans in Lagos. Don't just buy one ticket! The Sporting Lagos experience is better with friends!
Discount Code: NEWSEASON gets you 50% Discount
Time: 3:30pm
Venue: Onikan Stadium, Lagos
Entry: N5,000
THE REBIRTH | CONCERT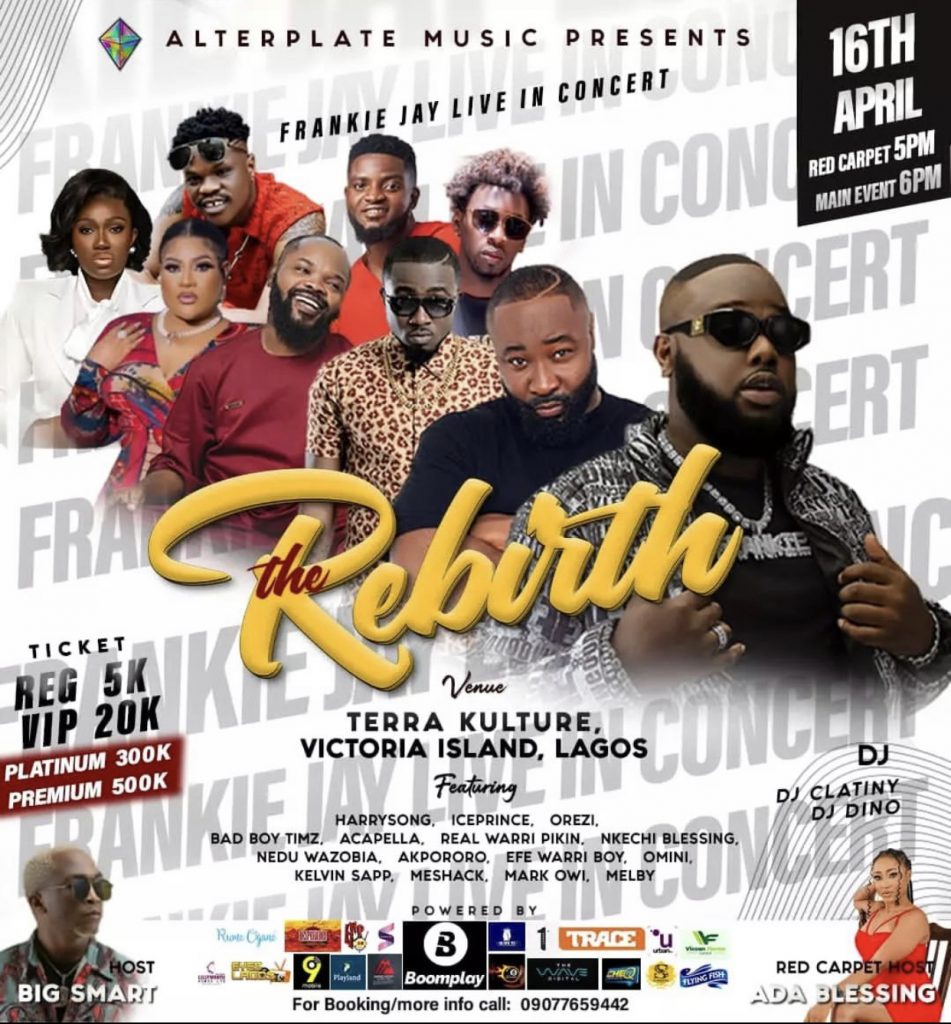 Join Frankie Jay and a few of his friends on the 16th of April, 2023 at the Rebirth Concert.
Time: 4pm – 11pm
Venue:Terra Kulture
Entry: Regular – N5,000 | VIP – N20,000
SUN KISSED | BEACH OUTING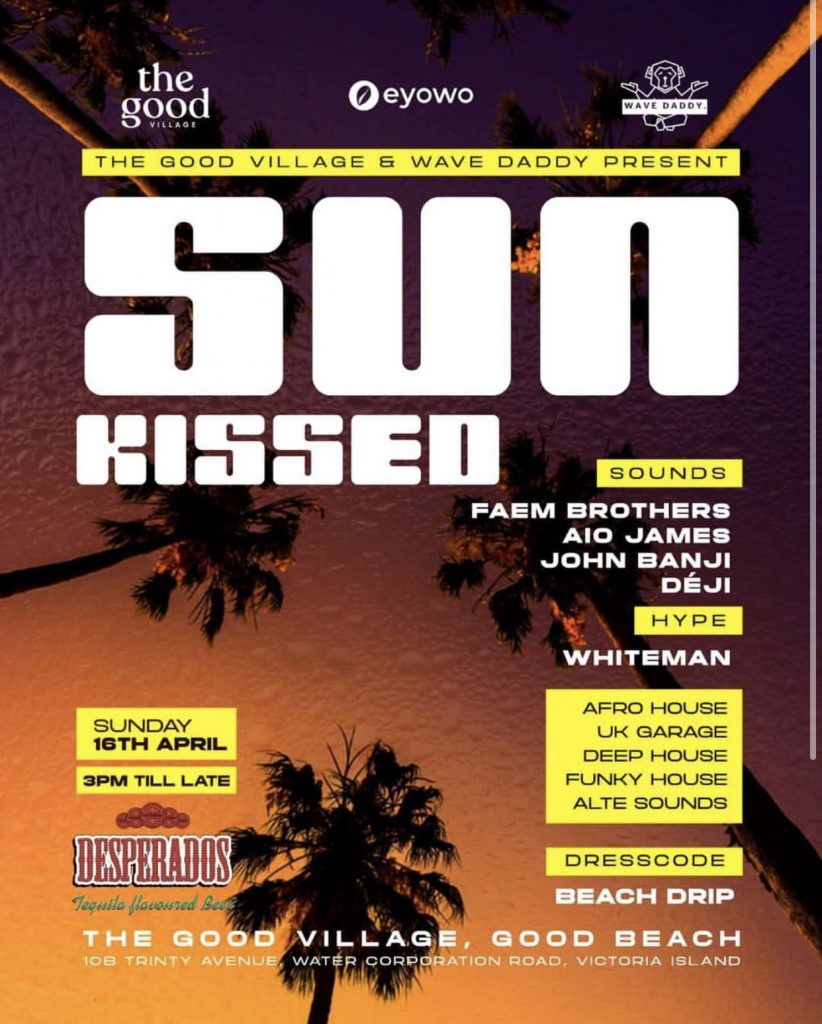 Time: 3pm
Venue:The Good Beach
Entry: N3,000
SUNDAY BEACH VIBES | BEACH OUTING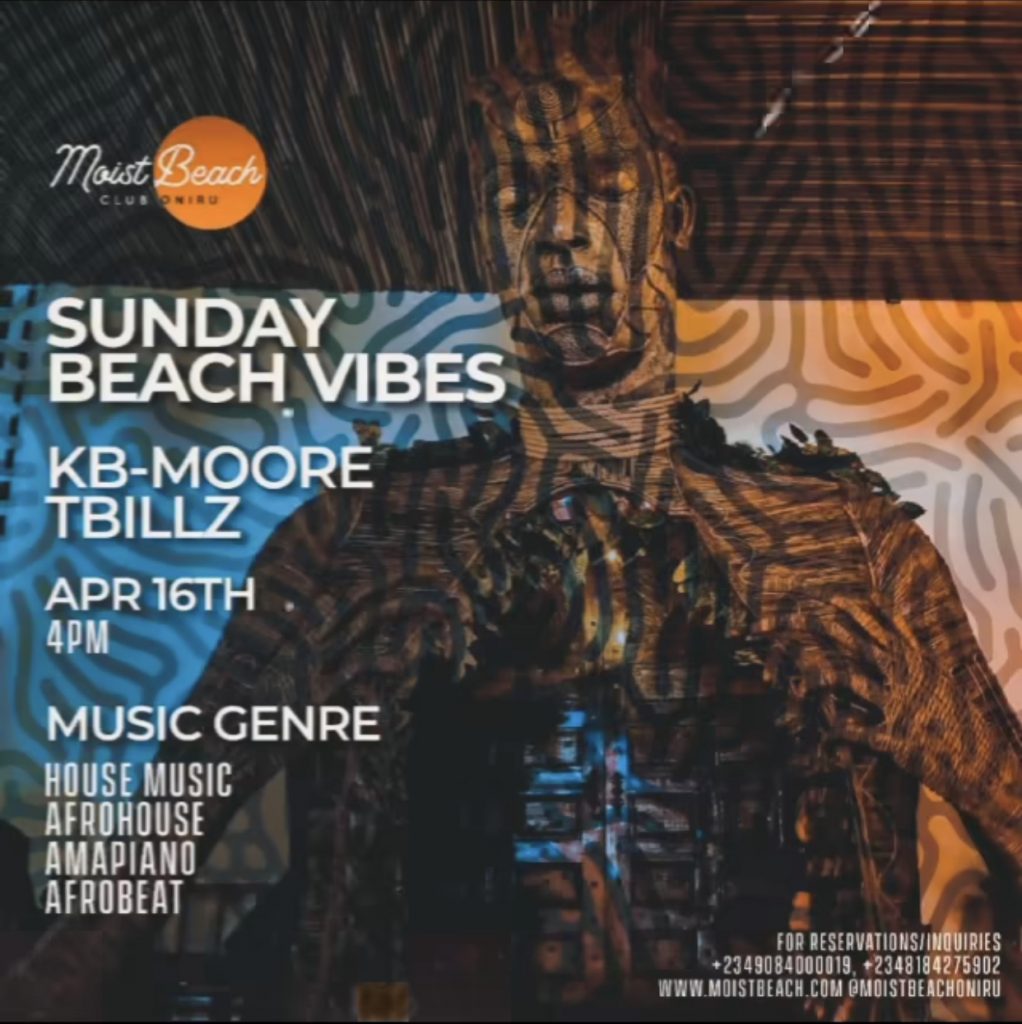 The true essence of Afrobeach culture🌴🎶 Join us EVERY SUNDAY! for the ultimate beach party experience! 🌊🎉 #moistbeachclub #afrobeachculture
Music – @dj_tbillz @djkbmoore1
Time: 4:00pm
Venue: Moist Beach, Oniru Lekki
Entry: Free. Reservations are advised.