Now, you might enjoy Asian movies, and pop culture (anime, K-dramas, etc.), and occasionally just imagine living in these countries. Well, these restaurants in Lagos offer a genuine taste of Asia when it comes to cuisine. Heads up, prepare yourself (and your wallet) for this adventure and consider bringing a friend or two along. After all, what is a culinary experience without someone to share it with?
We've compiled a list of top restaurants in Lagos that serve Asian food, including Japanese, Chinese, Thai, and more. Read on to find out where to spend your next exciting culinary experience.
1. Ki Bar and Kitchen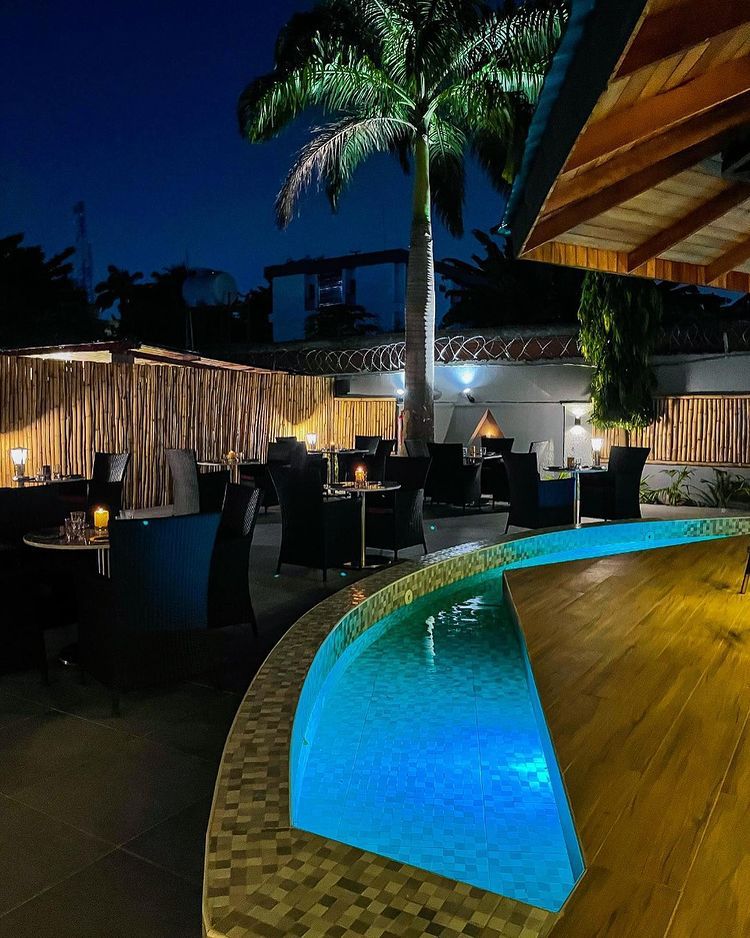 Ki is a newbie, introduced to the Lagos hospitality scene in 2021, it boasts of a fresh Asian menu with a touch of local goodness. You should try their Suya Jollof roll, and the Lagos Chicken dumpling if you want something that appeals to your local palate. For cocktails, their mixologist is arguably one of the best in Lagos. The menu is reasonably priced but the negative review is that they charge a service fee that might discourage a second visit. The outdoor lounge area would be ideal for you if you fancy dining al fresco. It contains a bar which is great for cocktails and Shisha or after-work drinks with friends.

Location: 31a Oju Olobun Cl, Victoria Island, Lagos
Opening Hours: Sunday- Saturday (12 pm – 3: 30 pm), Re-opens ( 6:30 pm-11 pm) & closed on Mondays.
2. Koi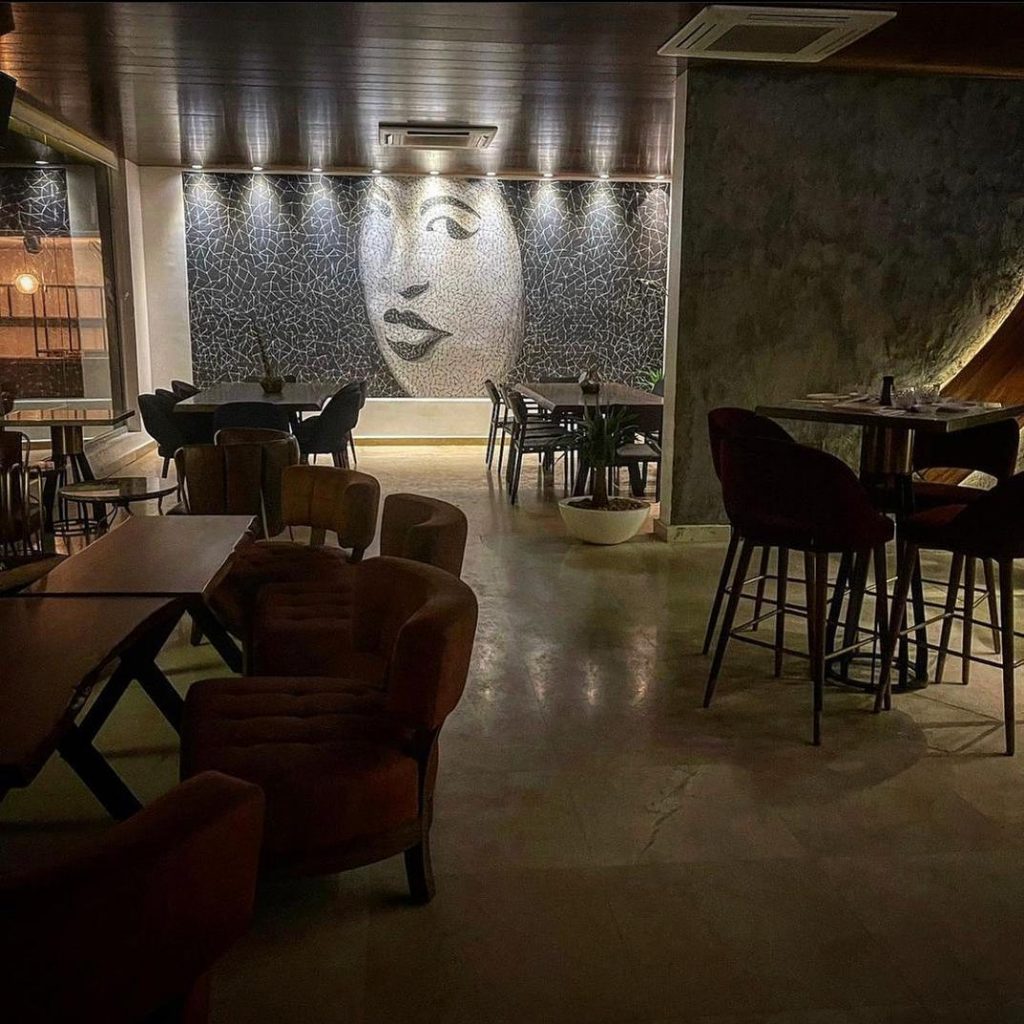 Remember the restaurant that went viral for having a N50k meal? It's Koi! But trust us when we say it's worth every dime. The service at the restaurant is top-notch as they pay attention to details and treat every guest like a VIP. That's if you're not even.
Koi is one of Lagos' most expensive and upscale restaurants, with a very mature and classy crowd. If you're looking for a cosy, serene, and exclusive location to enjoy fine Asian food, then Koi is your best bet. But be sure to have your wads of cash to compensate for the best experience.

Location: Babatunde Jose St, Victoria Island, Lagos
Opening Hours: Sunday – Monday (2 pm-11 pm)
3. Izanagi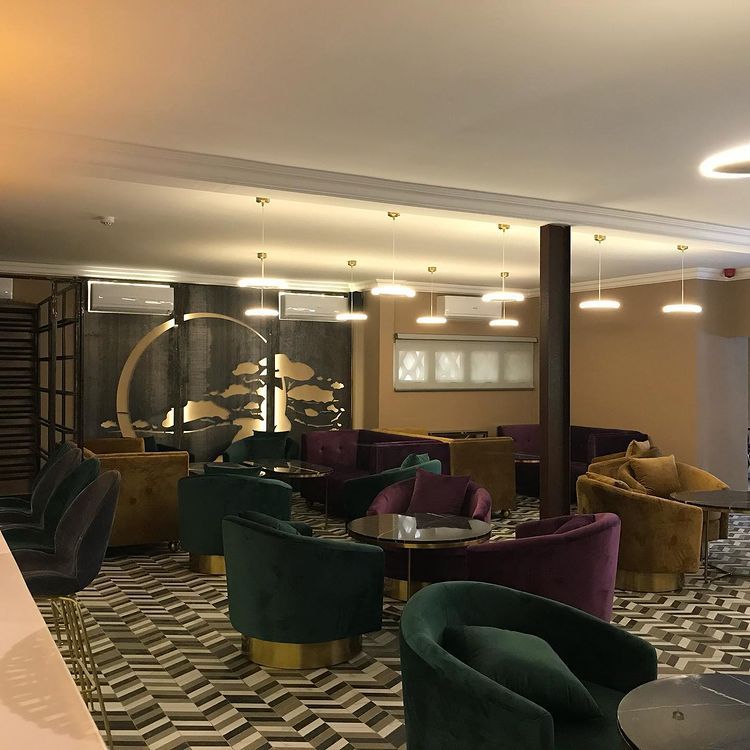 Izanagi is not just a personal but a Lagos favourite and has been for the longest time. They offer excellent food and outstanding service, and you know that this makes for a fantastic dining experience. Along with a chain of other restaurants, the Blowfish group owns this Japanese eatery. This is the ideal restaurant to get a taste of Asia, from their menu, which offers a wide variety of sushi and goes beyond just Japanese cuisine, to the stunning terrace, which is tastefully decorated with floral arrangements. What sets them apart is their friendly prices. It is comfortably the only upscale Asian restaurant that provides decent pricing.

Location: 19B Idejo St, Victoria Island, Lagos
Opening Times: Sunday- Saturday (12 pm -10:30 pm)
4. Wakame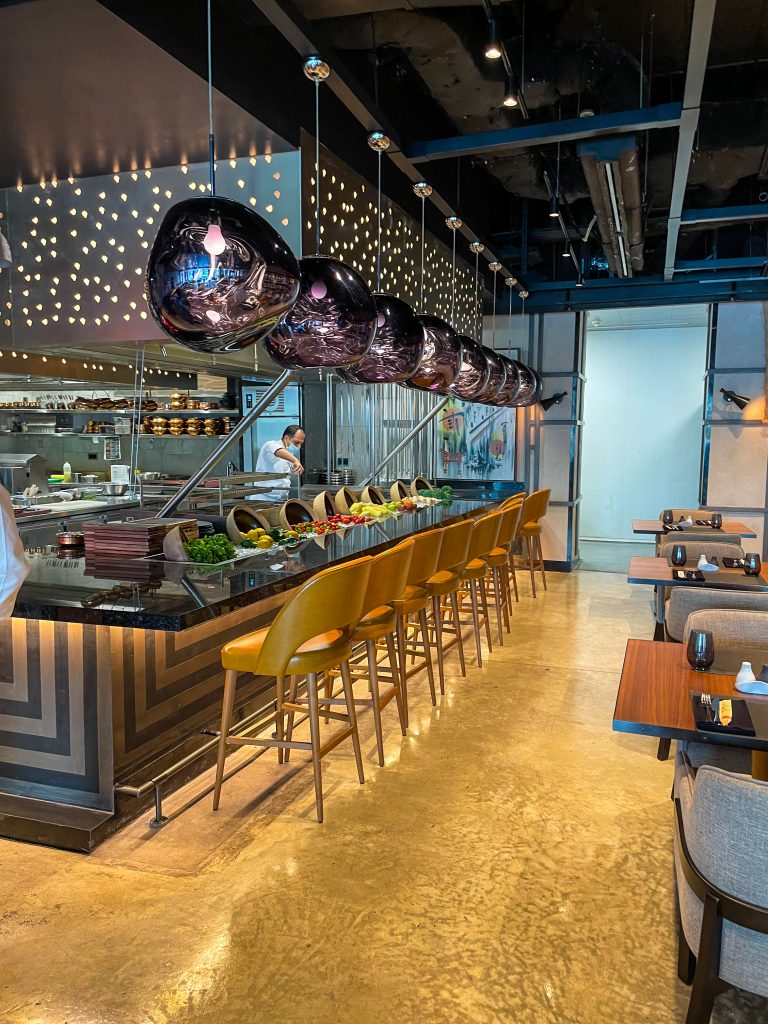 With most of their meals influenced by Japanese, Thai, and North Indian dishes, Wakame's goal is to give you a taste of Asia right at your seat. Located in the new and exquisite Marriott Hotel in Ikeja with a luxurious but simple set-up, this upscale Asian restaurant is definitely recommended for a date night or dinner where you're on a mission to splurge. We strongly recommend trying their cocktails and don't forget to make reservations to avoid disappointment.

Opening Hours: Sunday- Wednesday( 12 pm -4pm), Re-opens (6 pm – 10:30 pm)
Location: Marriot Hotel, Joel Ogunnaike Street, Ikeja
5. Gusto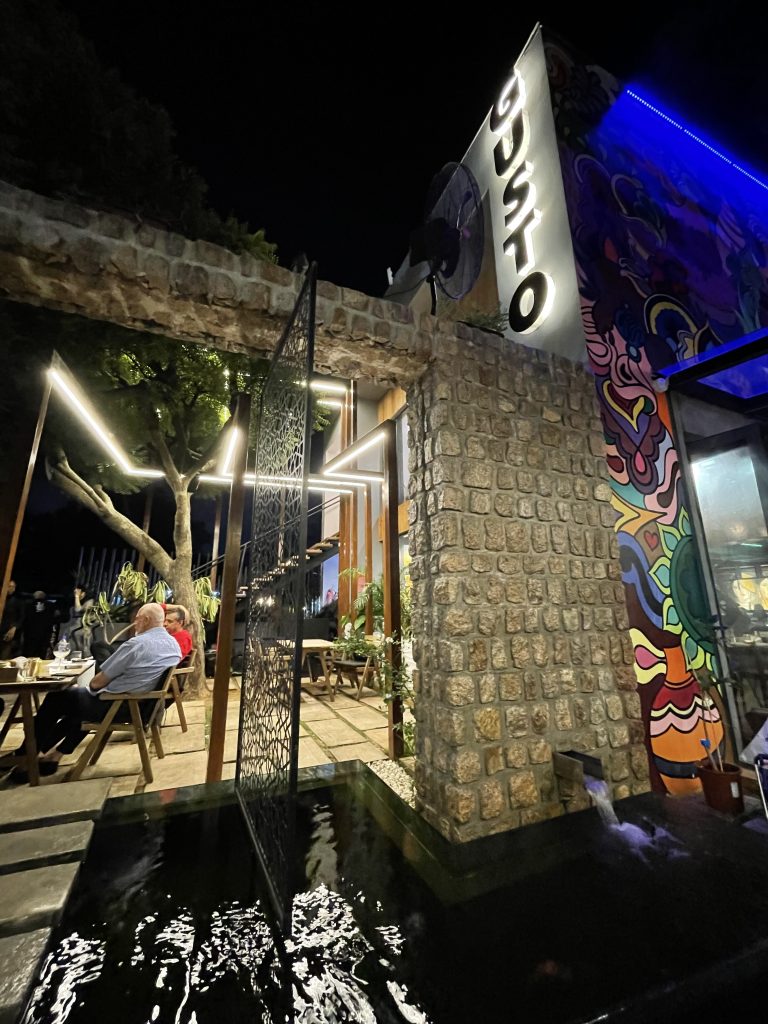 Another new entry into the Lagos restaurant scene, Gusto is a Japanese restaurant that doesn't 'speak' Japanese until you see the menu. While the ambience is relaxed, cosy and upscale, it lacks the decor and nuances of its acclaimed cuisine. It gets a very impressive score for service, though. The staff are courteous, helpful and experienced. From the look of their menu, you can tell that Gusto is not very pocket-friendly especially considering their location on Victoria Island, the category and the general setting of the restaurant.

Location: 256 Etim Inyang Victoria Island, Lagos
Opening hours: Sunday – Monday (12 pm – 11 pm)