On Sunday, March 5th 2023, supporters of Ayo Charity Foundation attended the 4th annual Bowling Fundraiser at the Lucky Strike, Hollywood, California. The setup was cozy and modern with a welcoming ambiance. The day's activities included auctioning a Stephen Curry self-autographed basketball jersey, autographed basketballs, art, and more.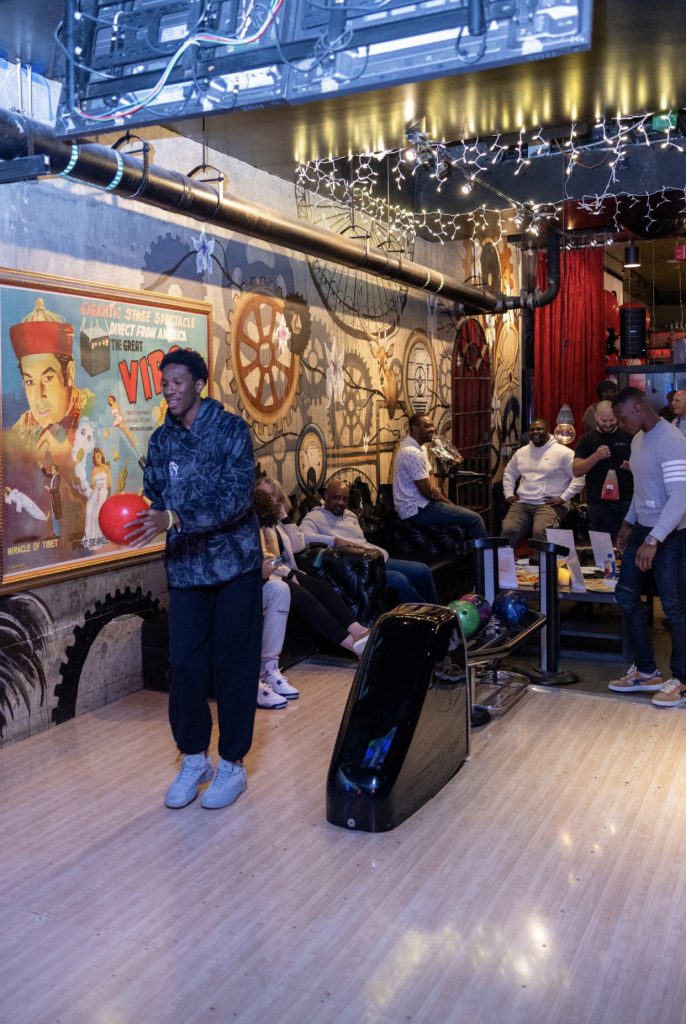 The highlight of the evening was when Founder; Ayodeji Egbeyemi addressed the attendees and introduced Ekene Anyiam-Osigwe; the MVP at the foundation's last Elite 30 Camp in Lagos Nigeria. Ekene now goes to school on a full scholarship at Santa Margarita Catholic High School, California, largely due to the support and donations towards the foundation. It was an emotional moment.
There was a display of the foundation's merchandising which had trendy t-shirts, jackets, and hoodies. Attendees enjoyed finger foods and refreshments, networking, and a good game of bowling. The highest bowler of the night even went home with a basket kindly donated by Lucky Strike.
It was a great event and everyone went home with goodie bags. This year we were able to raise over $10,000 and we look forward to hosting the 5th annual fundraiser in 2024.
About Ayo Charity Foundation
Ayo Charity Foundation is a Nigerian Non-Governmental Organization that was created to provide life-changing opportunities for youth in Africa, through the game of basketball.
For partnerships and sponsorships, please contact info@ayocharityfoundation.com