Have you ever wondered how your weekend would be without us? Don't worry, you'll never have to find out. On this week's list of things to do, we have resort hangouts, beach parties, comedy shows, wellness summits and art exhibitions.
Have a great weekend!
If you love our guide, you're going to love our content that covers activities beyond events. Download our e-guide, a must-have for those looking for a trusted plug for fun things to do in Lagos.
To get your event featured on the weekend list for FREE, click here
So, without further ado, here are the events for the weekend;
Friday 14th July
INTERNATIONAL PERFORMANCE WEEKEND | ARTS EXHIBITION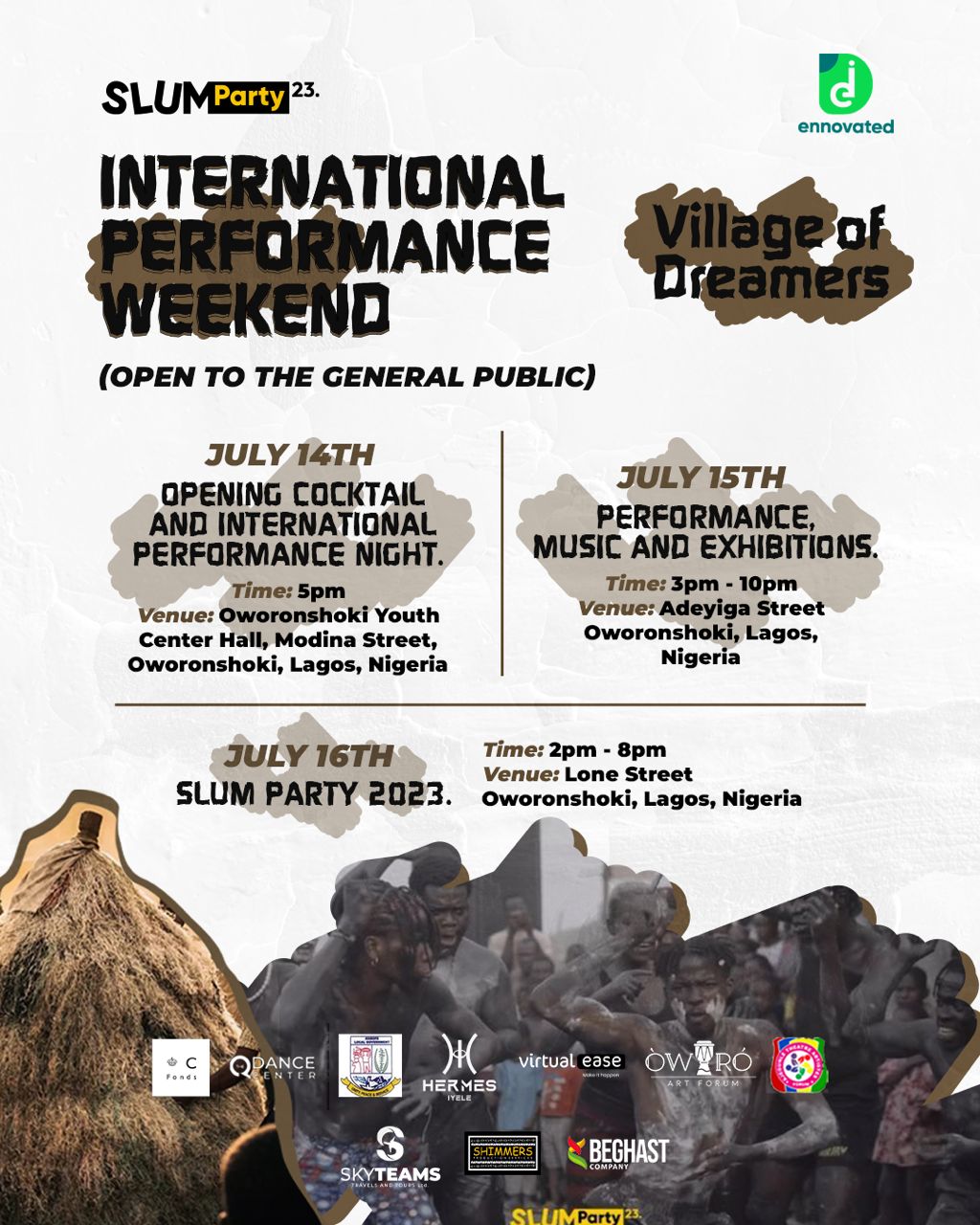 The International Performance Weekend is open to all. After intense rehearsals and preps, we will be showcasing all works this weekend. See you in Oworonshoki!
Date: 14th/15th/16th July
Time: 5/3/2 pm
Venue: Lone street Oworonshoki
Entry: Free
Saturday 15th July
OMU RESORT HANGOUT  |ADVENTURE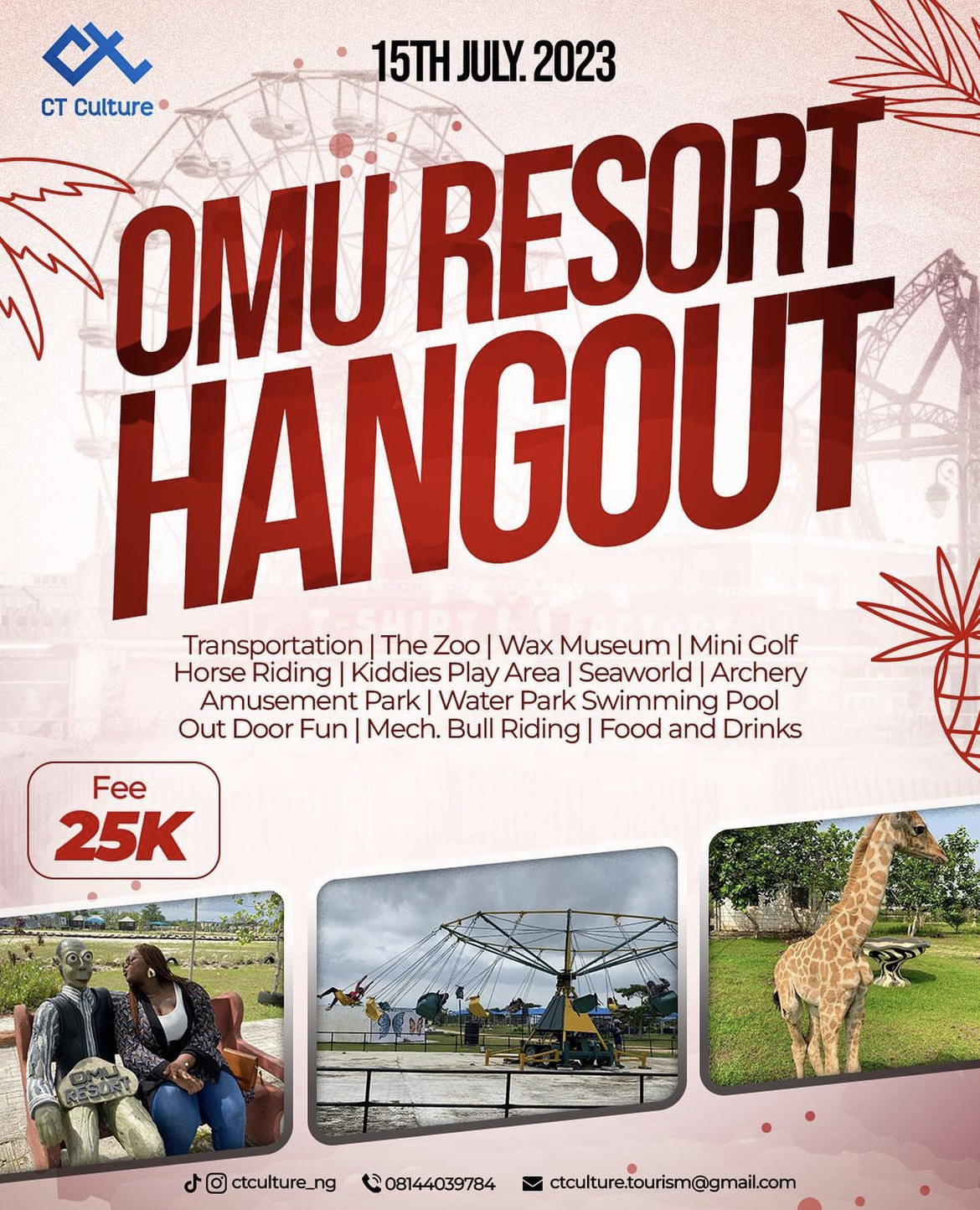 Enjoy a day of fun and adventure at Omu resort, where you'll find rides, games, and attractions for all ages. From roller coasters to kayaking, there's something for everyone to enjoy.
Date: Saturday 15th July
Time: 9 am
Venue: Omu Resort
Entry: 25k

SATURN DAZE | SOCIAL EVENT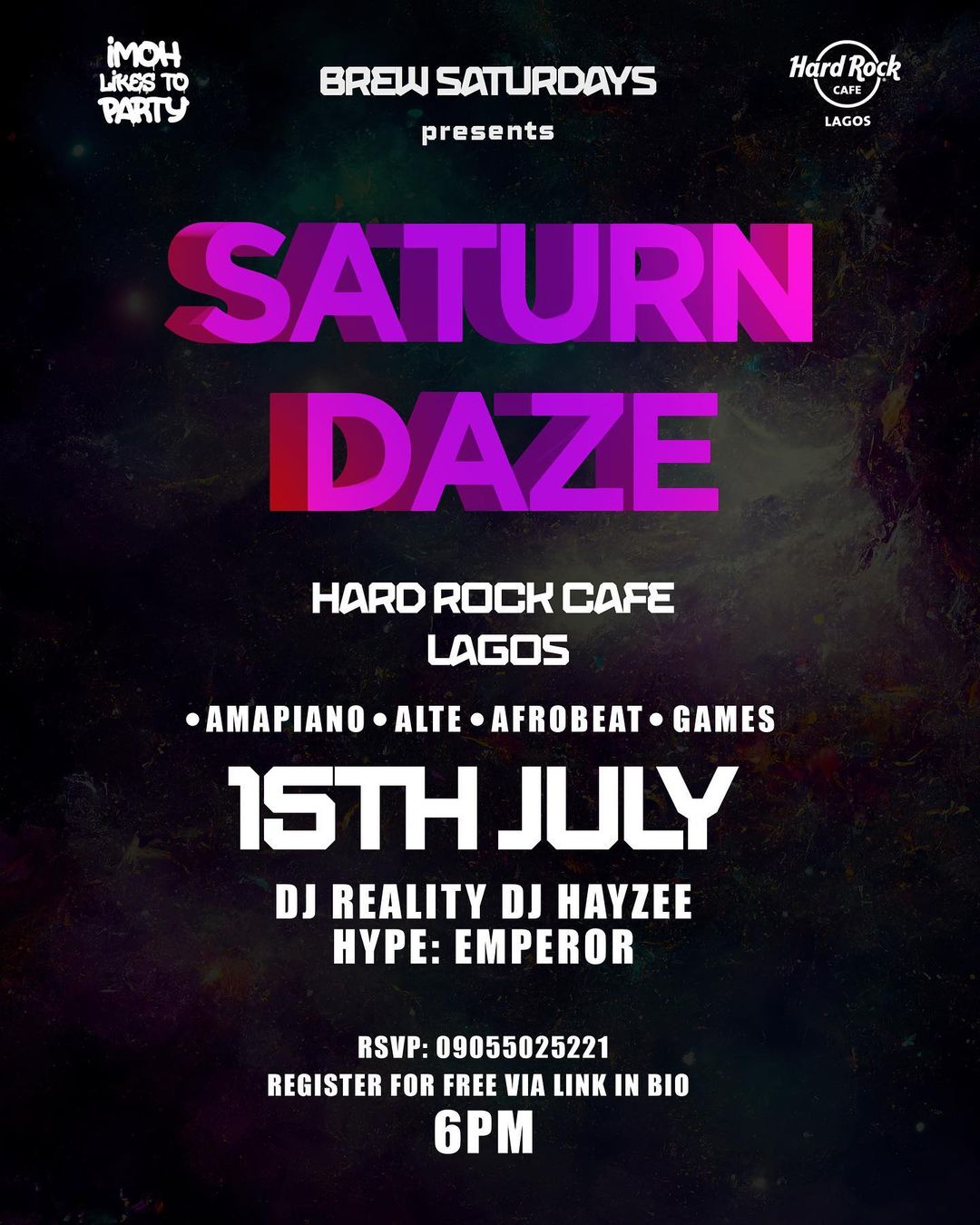 This Saturday is all about beer, games, and good times! Round up your squad and head over to our Cafe from 3:00 pm onwards.
Prepare for exciting beer challenges and thrilling games. Sip on special beer offers and make memories that will last a lifetime. Share this post with a friend who needs to join you! 🍻🎉🎯

Date: Saturday 15th July 
Time: 6 pm
Venue: Hard Rock Cafe, Victoria Island
Entry: Free
THE WAVE EXPERIENCE | BEACH HANGOUT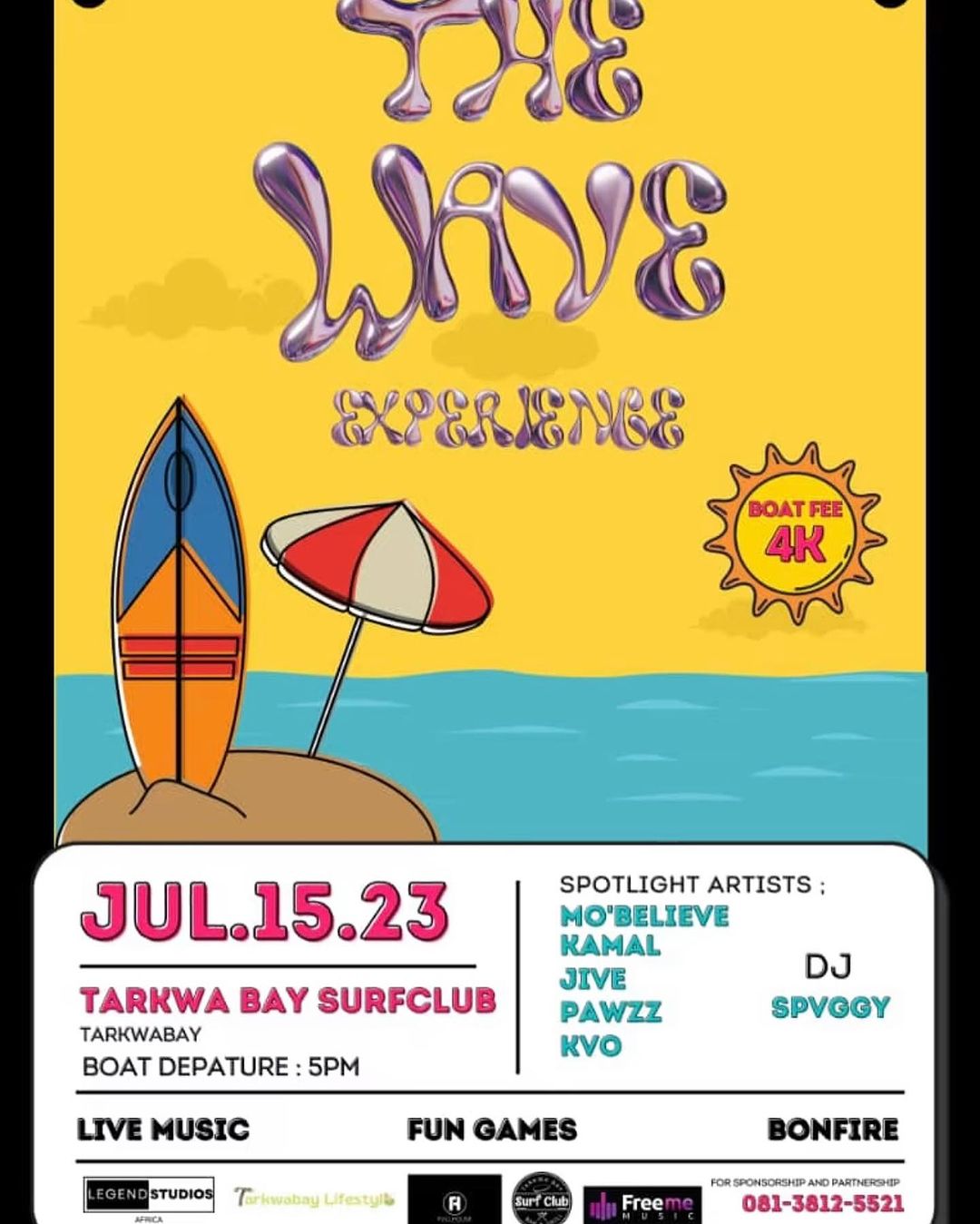 What's your Wavelength? Come find out this Saturday. Introducing The Wave Experience. If you're a music lover and you love the beach then you would love this experience.
Date: Saturday 15th July
Time: 5:00 pm
Venue: Tarkwa Bay
Entry: N4,000

KARAOKE, COMEDY & PARTY| SOCIAL EVENT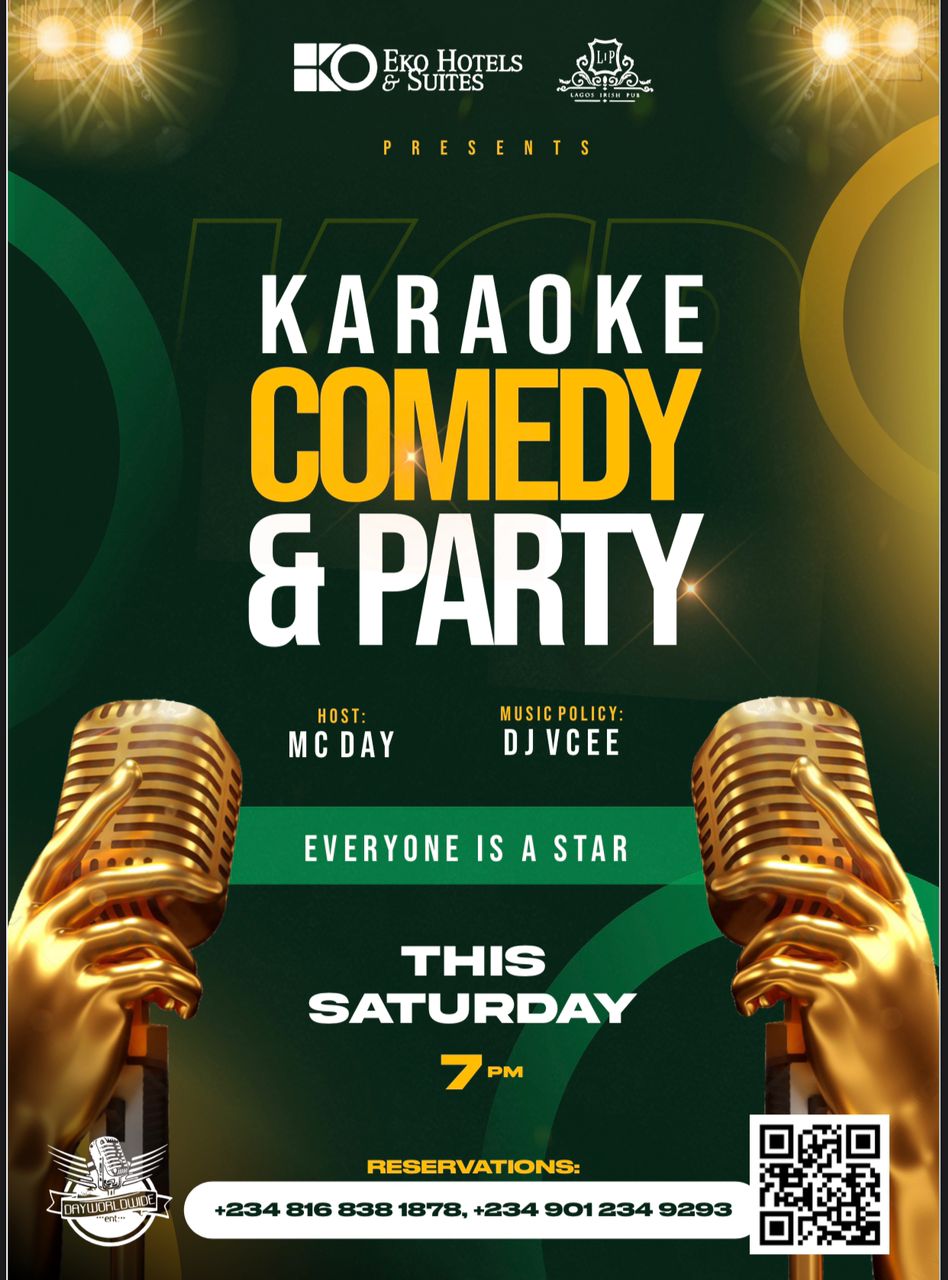 This Saturday, express yourself through music at Lagos Irish Pub Karaoke night.
Date: Saturday 15th July
Time: 7 pm
Venue: Lagos Irish Pub, Eko Hotel & Suites, Victoria Island
Entry: Free
TOMMYS PARTY HOUSE | NIGHTLIFE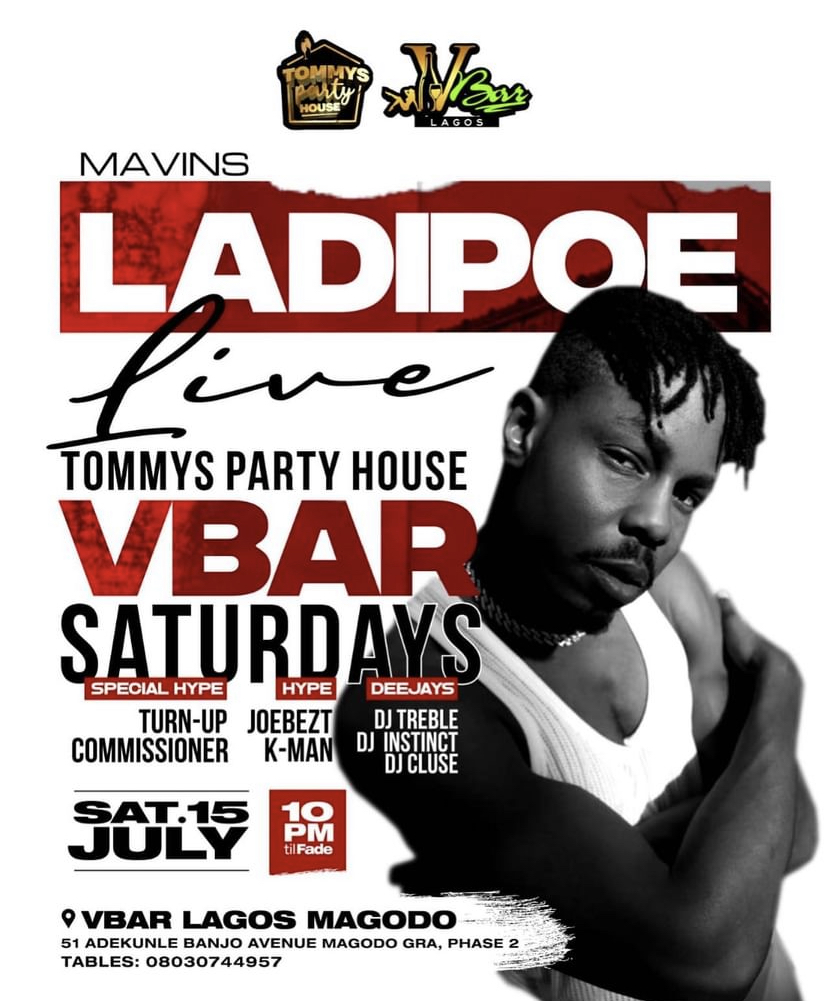 This WEEKEND blows HOT as MAVINS LADIPOE storms @vbarlagos in GRAND STYLE & will be performing his HITS AFTER HITS Mavins styl😎
Date: Saturday 15th July
Time: 10 pm
Venue:  Vbar Lagos, Magodo
Entry: Free

KAINETO | STAGE PLAY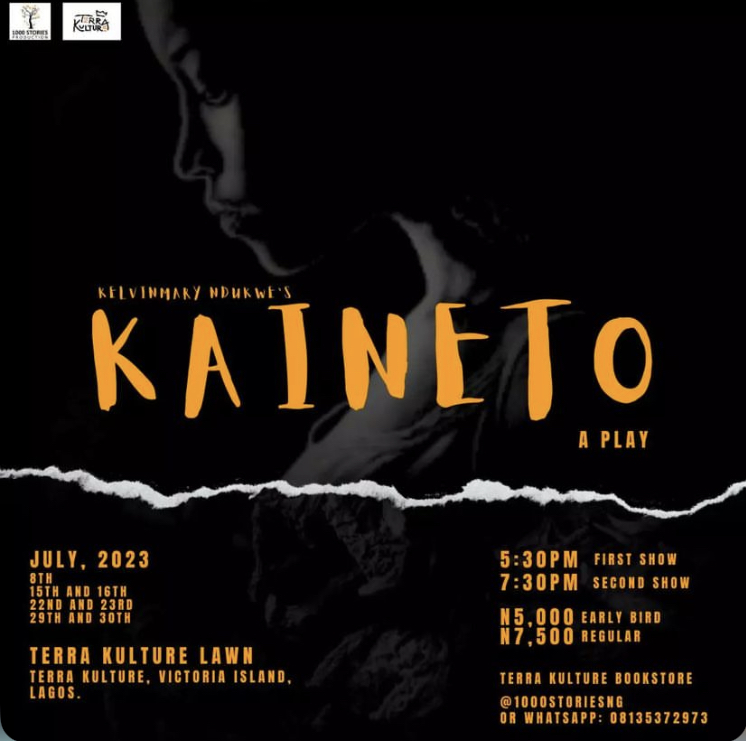 Kaineto was 2months gone before her Fiancé Anayo left for Abuja. He never came back to her and she struggled to move on. Today, he returns. Kaineto is a tale of love and survival.
Date: 15th & 16th July
Time: 5:30 & 7:30 pm
Venue: Terra Kulture, Tiamiyu Savage Street, Victoria Island
Entry: N5,000 early bird | N7,500 Regular (Tickets available at the door or visit bit.ly/kaineto)
VVS LAGOS  |FASHION & ARTS  EXHIBITION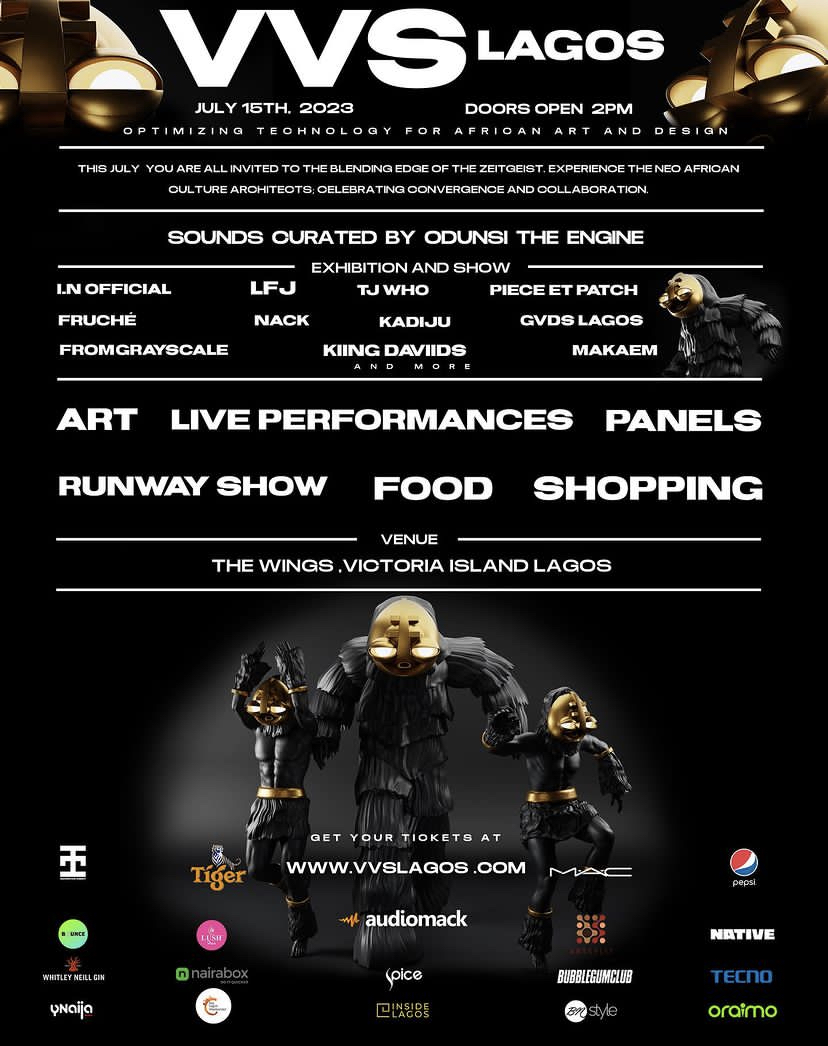 Get ready to be dazzled at VVS Lagos #vvslagos2023 Art Exhibition and fashion show. We're thrilled to unveil a stunning lineup of artists who will showcase their incredible works.
Date: Saturday 15th July
Time: 2 pm
Venue: The Wings, Victoria Island
Entry: N15,000 
Sunday, 16th July
SIP & PAINT | ARTS & CRAFT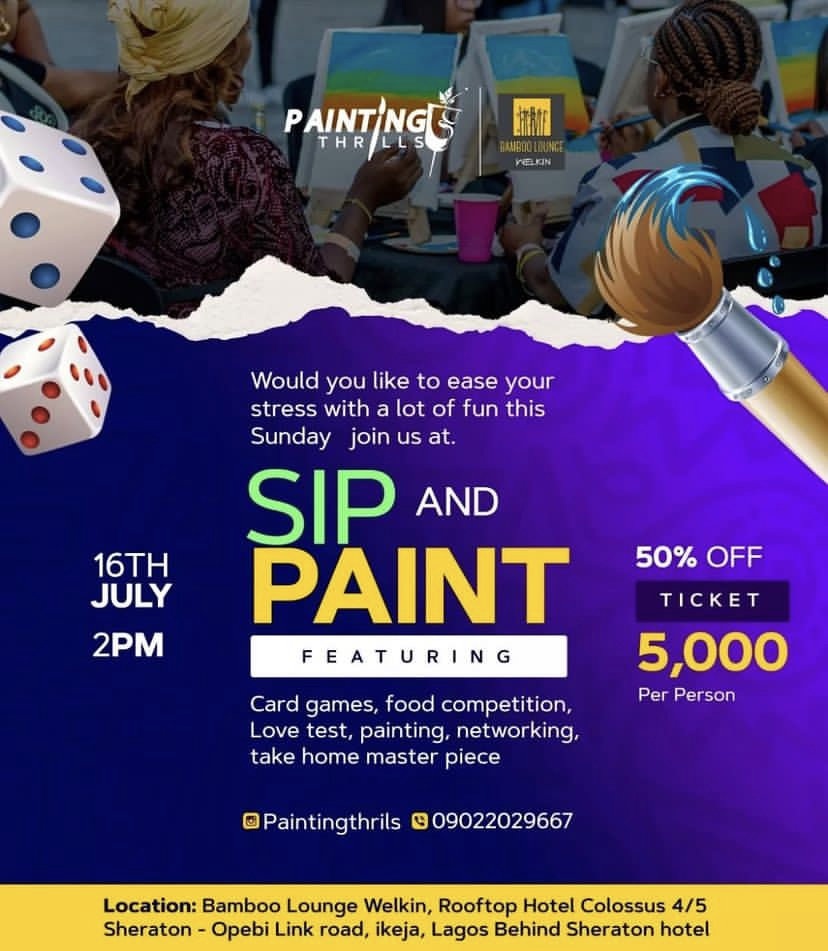 Would you like to make your weekend memorable 🥰 join us on Sunday at Bamboo Lounge Welkin as we give you undiluted therapeutic fun.
Date: Sunday 16th July
Time: 2:000 pm
Venue: Bamboo Lounge Welkin, Rooftop Hotel Colossus
Entry: N10,000
PAINT & SIP | ARTS & CRAFT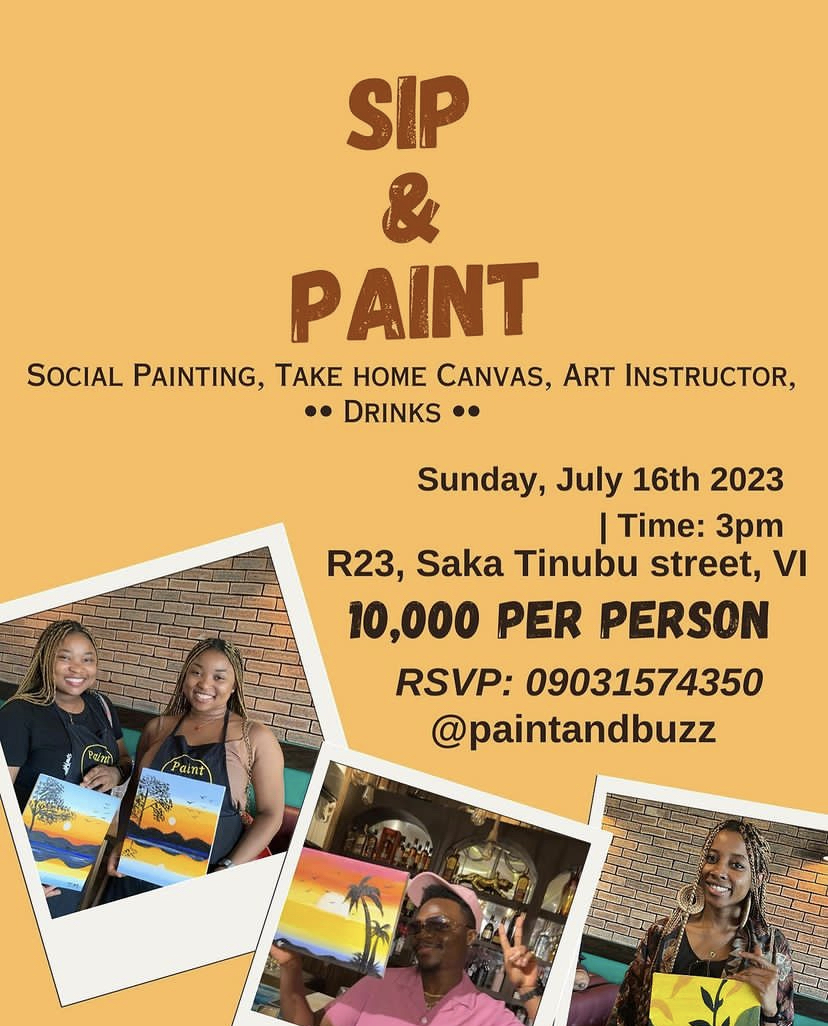 Date: Sunday 16th July
Time: 3 pm
Venue: R23 Saka Tinubu street, VI
Entry: Free
THE WELLNESS SUMMIT | WELLNESS SUMMIT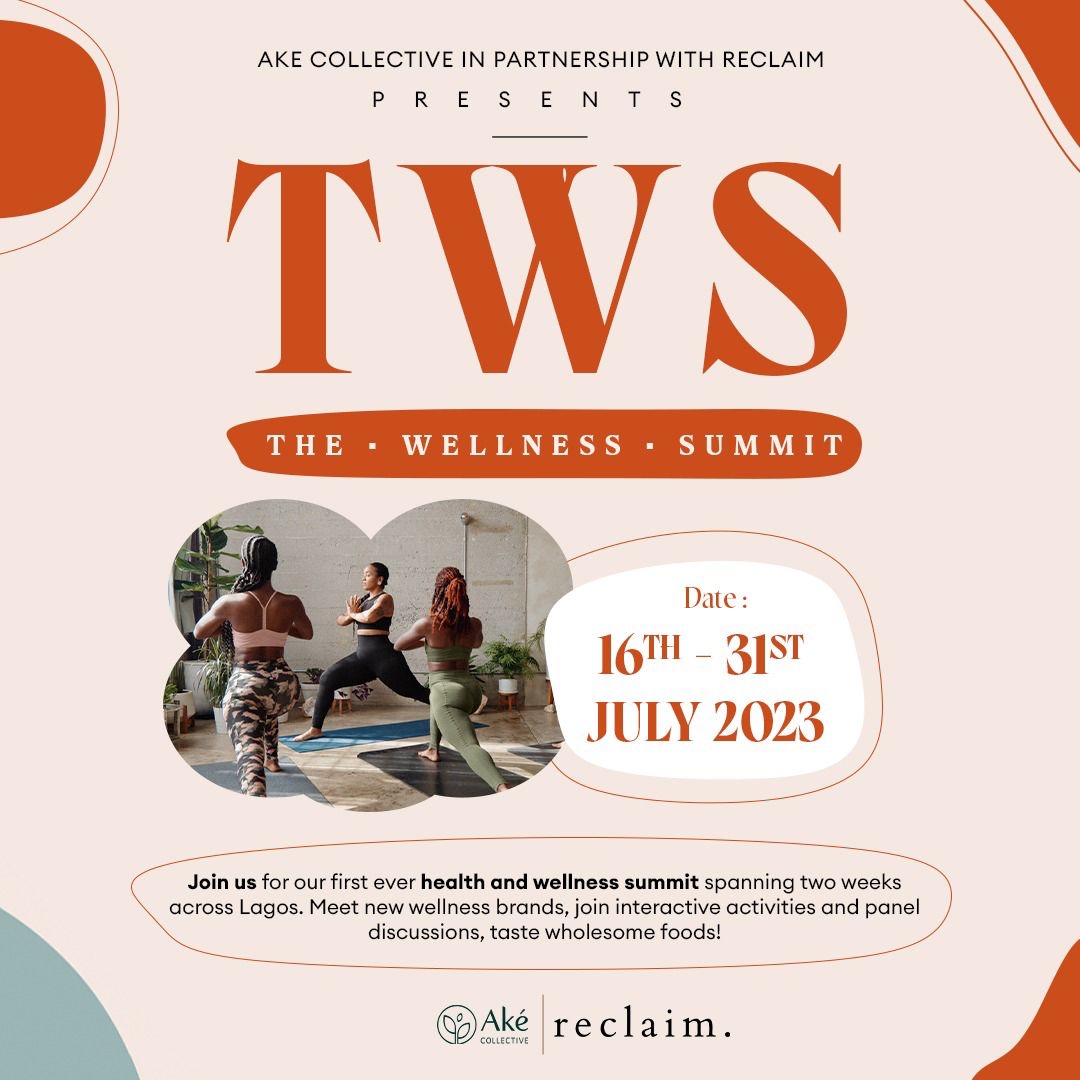 In honor of International Self Care Month, TWS aims to promote a healthier lifestyle in our communities by providing a platform to share localized services and reliable information regarding holistic health and well-being.

Date: Sunday 16th July
Venue: Alliance Francaise, Ikoyi
Time: 12pm
Entry: Click here