April might be winding down but the fun definitely isn't. This weekend is another eventful one with a range of things to do and places to go. If you need pointers on where to start from, our guide is here to get you well on your way. As always we cater
If you love our guide, you're going to love our content that covers activities beyond events. Download our e-guide, a must-have for those looking for a trusted plug for fun things to do in Lagos.
To get your event featured on the weekend list for FREE, click here
So, without further ado, here is the rundown for the weekend; 
Thursday, 20th April
TRAFFIC THURSDAY | DINING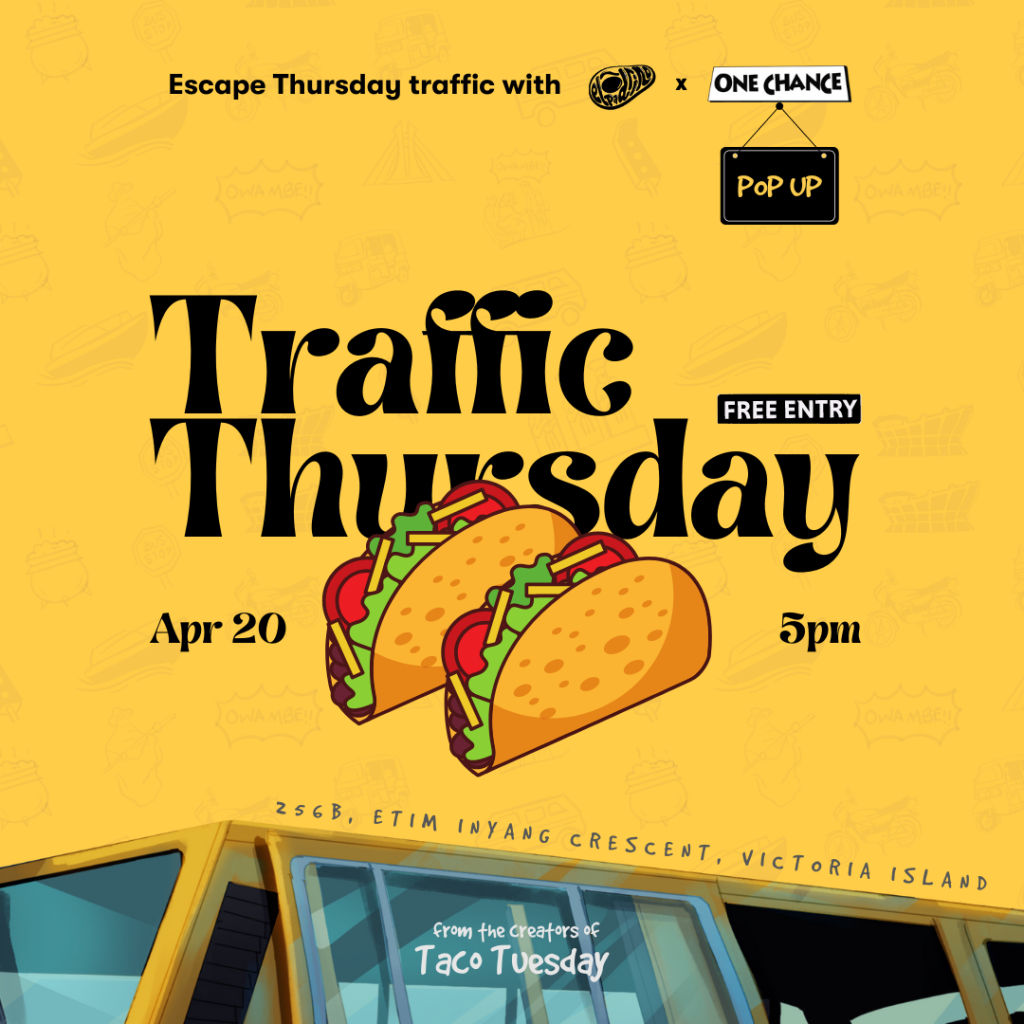 The creators of Taco Tuesday bring you a special Thursday edition. Come enjoy tasty tacos with other taco lovers
Date: Thursday 2Oth April
Time: 5pm
Venue: 256B Etim Inyang Crescent, VI
Entry: Free
DUSK TO DAWN | BEACH PARTY  
Come party with the hottest DJ's from dusk till dawn!
Date: Thursday, 20th April
Time: 10 pm
Venue: Landmark, VI
Entry: Landmark gate fee
Friday, 21st April
EID POP-UP SHOP | POP-UP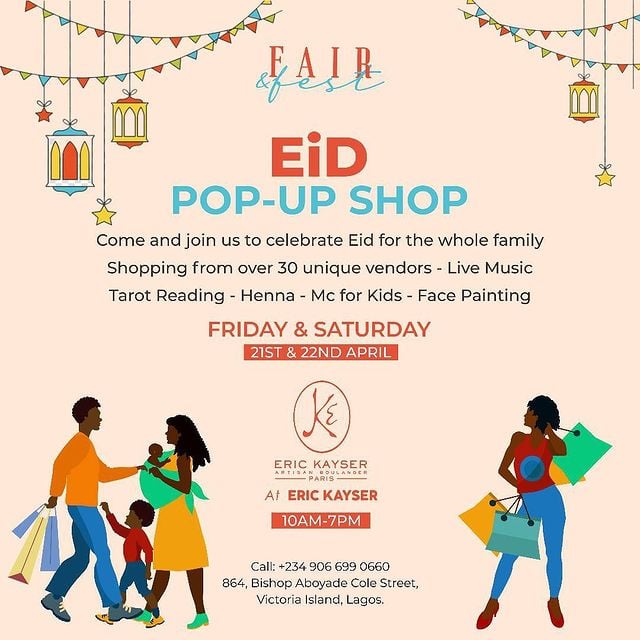 Save the Date … Join us next Friday& Saturday for Eid Pop-up at Eric Kayser VI for an unforgettable shopping experience🛍, live music band 🎸🎤(Saturday), Henna, Tarot Reading and MC for Kids. Lots of surprises awaits you🎉
Date: April 21st & 22nd
Time: 10 am – 7pm
Venue: Eric Kayser
Entry: Free
FRIDAY VIBES | NIGHTLIFE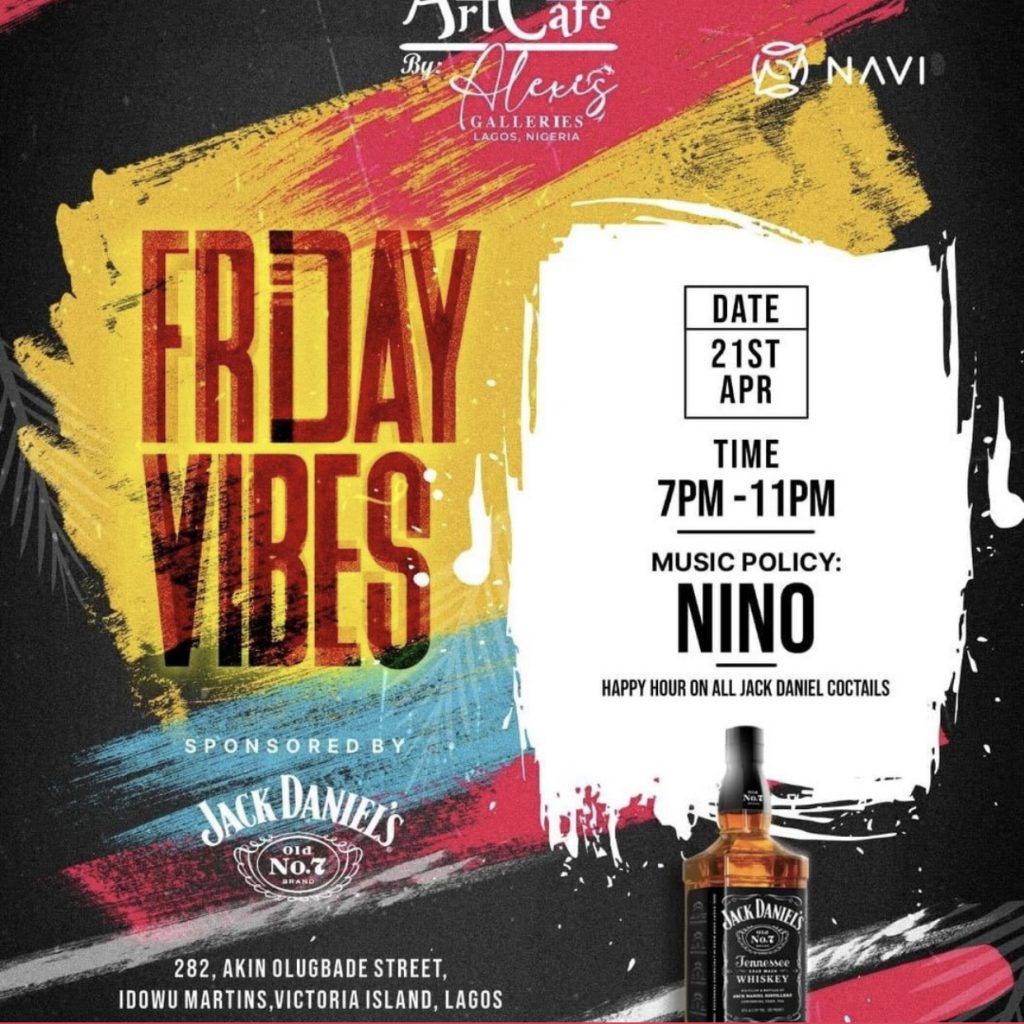 It's going down Friday night❗️Jack Daniel's  is bringing the heat. Dj Nino  is bringing the storm. It's going to be a party like no other, you don't want to miss it.
Date: 21st April
Venue: 282 Akin Olugbade off Idowu Martins Victoria Island Lagos, Nigeria
Entry: Free
HAPPY HOUR | SOCIAL EVENT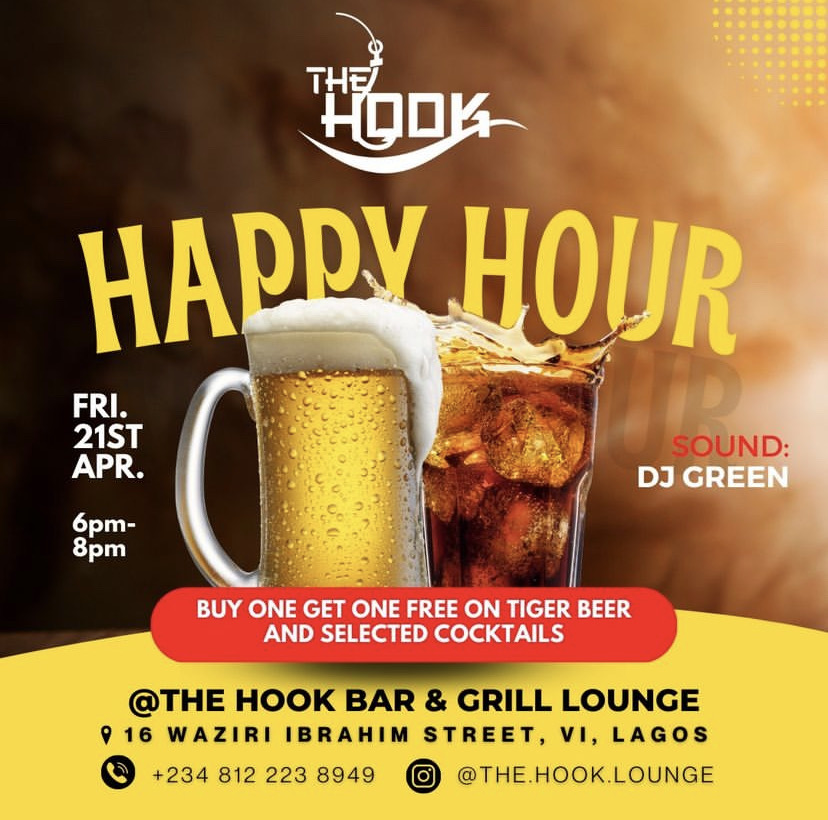 Sip, socialize, and relax! The Hook Lounge invites you to join us for happy hour this Friday from 6pm to 8pm. Buy one get one free on selected cocktails. 🍺🍸
Date: April 21st
Time: 6pm – 8pm
Venue: The Hook Bar
Entry: Free
Saturday, 22nd April
TUX TIGER UNCAGED | PARTY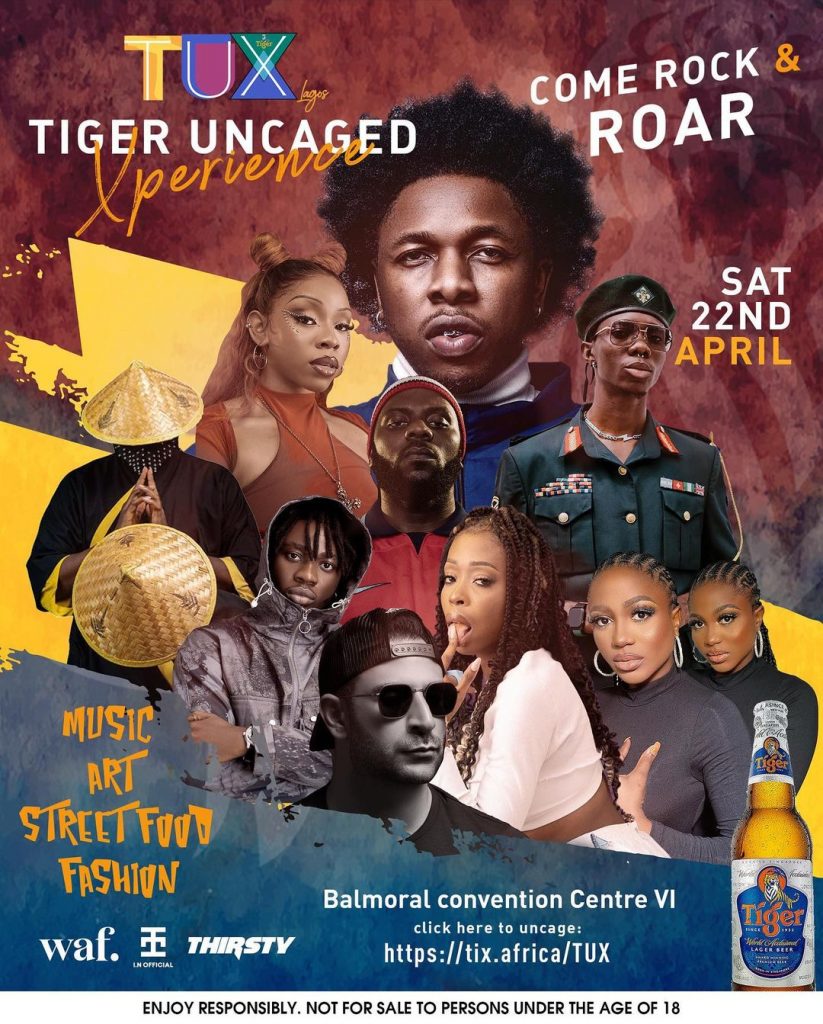 Experience music, fashion, street food, art and more with your favorite artists like Runtown, Odumodu Blvck, BlaqBonez and more this Saturday.
Date: April 22nd
Time: 3 pm 
Venue: Balmoral convention center, VI, Lagos
Entry: Check flier
RAVE TILL DAWN | RAVE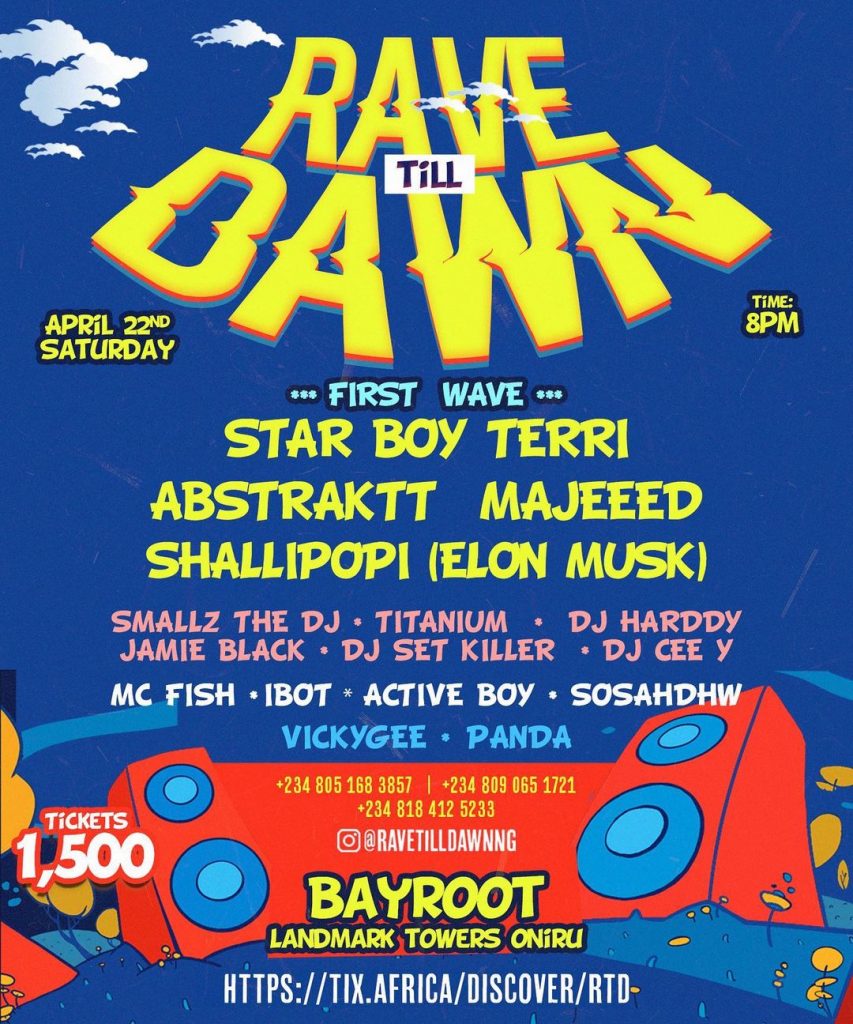 A rave.. the rave to look forward to. call your gang, inform your circle and mark your calendars.
Date: Saturday, 22nd April
Time: 8pm
Venue: Bayroot
Entry: N1,500
COLOURS | BEACH HANGOUT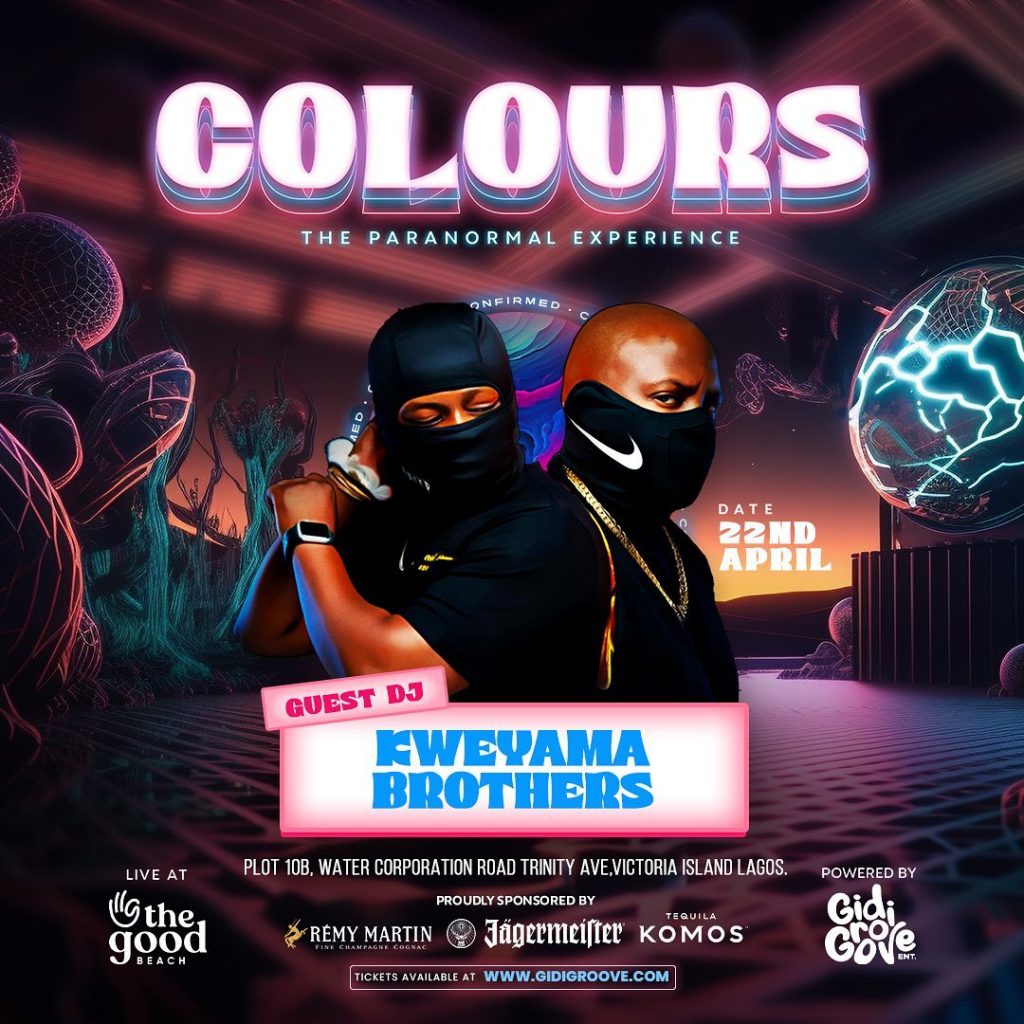 Make way, the Paranormal Festival is coming through with a bang! Mark your calendars cause the 22nd of April is going to be lit. Tell a friend to tell a friend!
Date: Saturday, 22nd April
Time: 12 pm – 5 pm
Venue: The Good Beach
Entry: Good beach entrance ticket
EID EL FITR PARTY | PARTY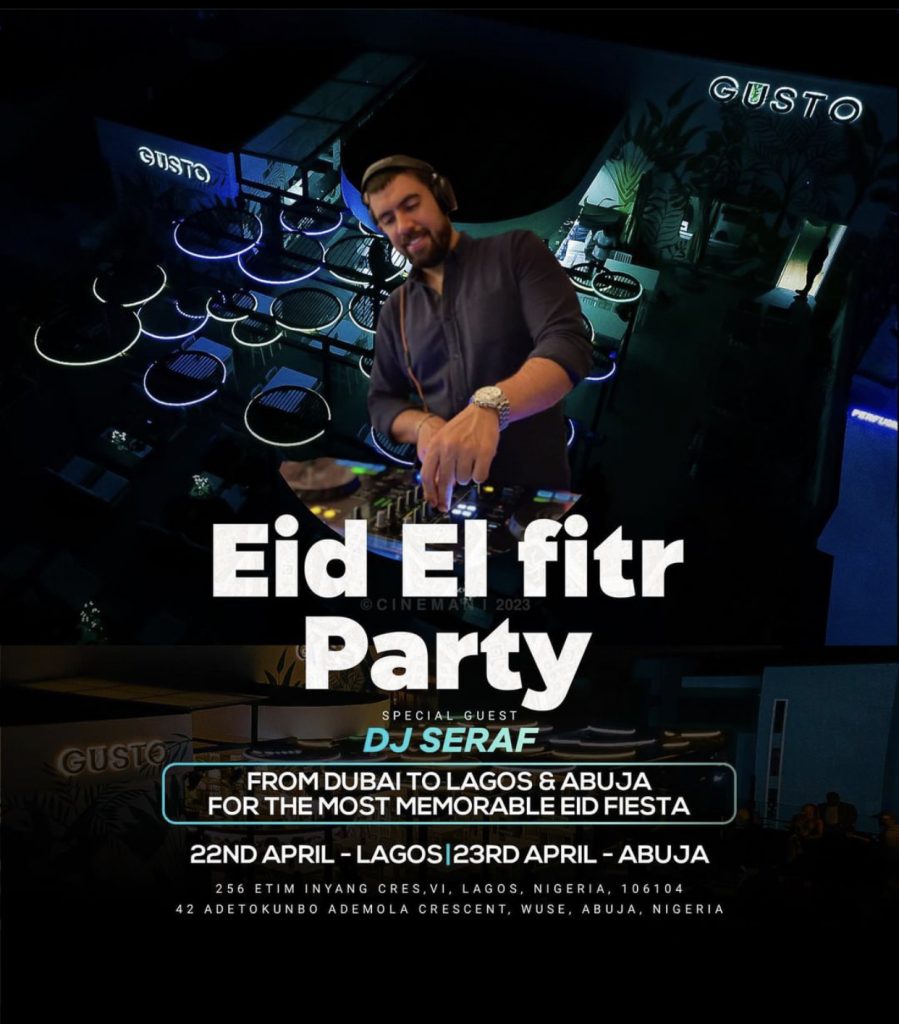 Gear up for an epic experience this Eid! 🔥 With the incredible DJ Seraf coming all the way from Dubai, and playing exclusively at Gusto Lagos.
Date: April 22nd
Venue: Gusto Lagos
Entry: Free
SUNDAY, 23RD APRIL
LAGOS PICNIC AFFAIR | PICNIC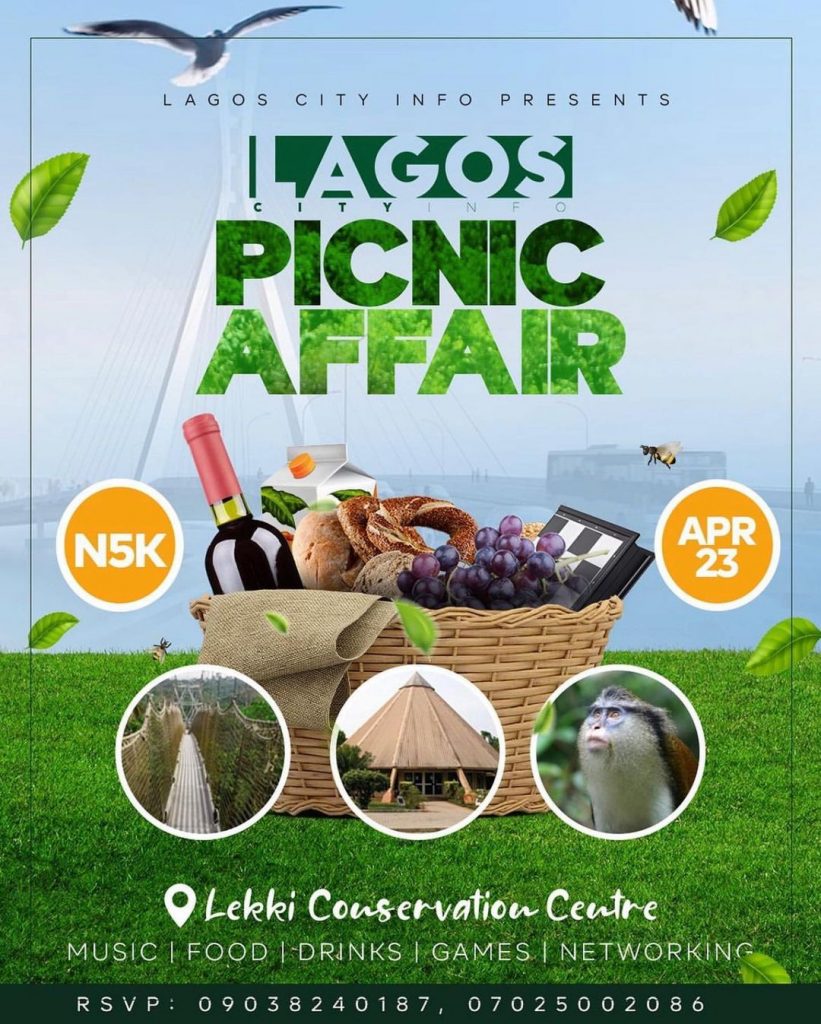 Eat and network with the coolest people at Lekki Conservation Center!
Date: April 23rd
Venue: Lekki Conservation Center
Entry: LCC entrance fee
ESCAPE THE CITY | PARTY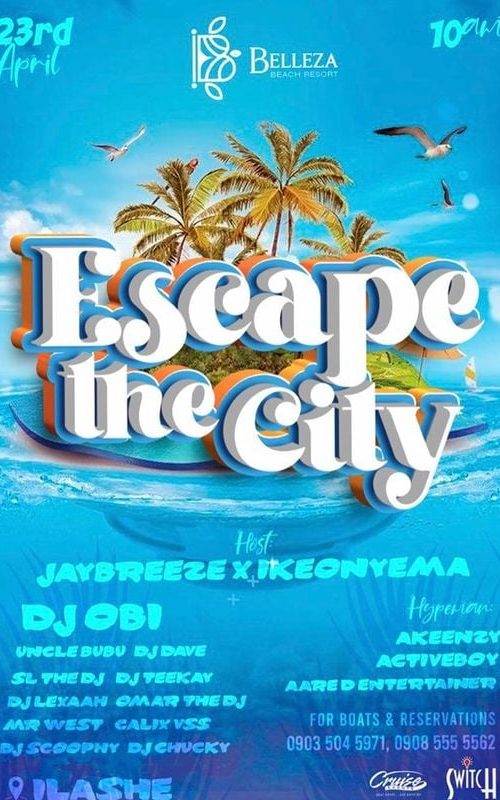 If you're looking for a small beach get away, this is the event for you.
Date: April 23rd
Time: 10pm
Venue: Ilashe
Entry: Contact them for more details
TIMELESS | CONCERT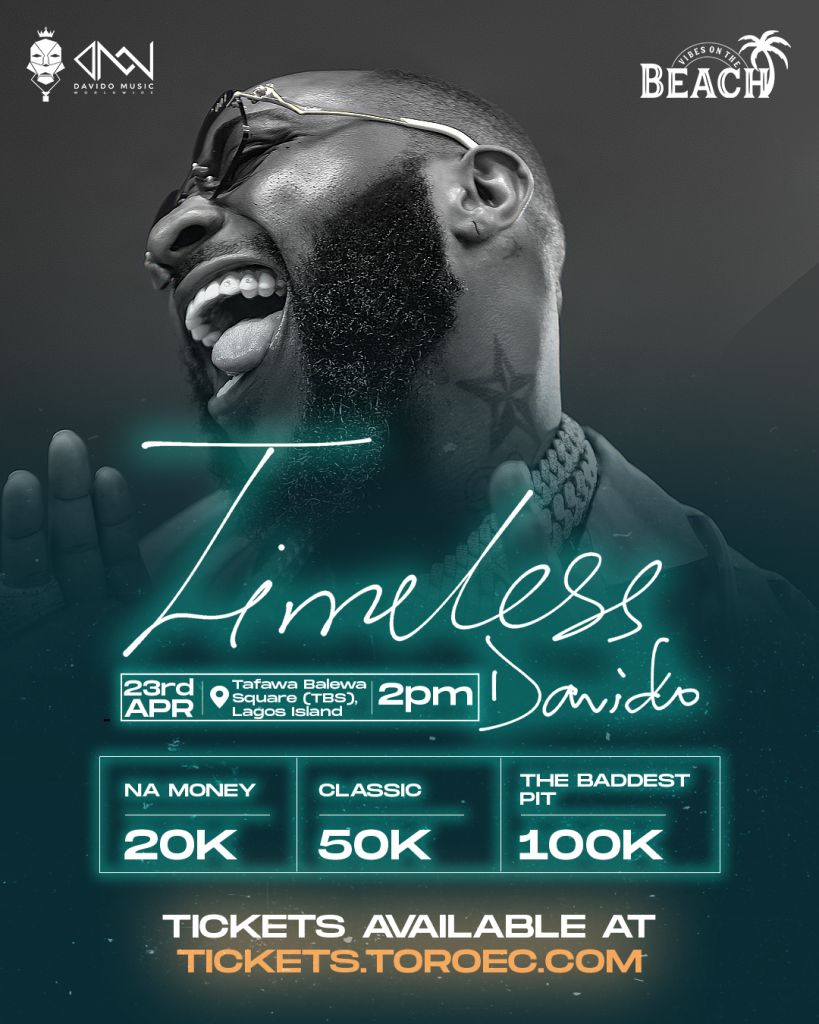 It's time to bring the groove back! Davido is back with a bang and ready to take the stage with his timeless hits. The Timeless Concert is here! Join us for an unforgettable night of music, memories and magic!
Date: April 23rd
Time: 2pm
Venue: Tafawa Balewa Square (TBS)
Entry: Check flier