Ever heard the quote 'Weekends are a bit like rainbows; they look good from a distance but disappear when you get close to them' by John Shirley? This really describes the weekend succinctly because how is it another Friday already?
Luckily, we're here to always help you make the most of your weekends with the hottest events and fun happenings in Lagos. From Owambes to Live music to Art exhibitions, we've got you!
To get your event featured on the weekend list for FREE, click here
Friday, August 12th
Social Gathering: Faaji Friday Festival
There's nothing like an Owambe party to start this weekend. With a live band, eyo's, amala vendors and fresh palm wine, Faaji Festival's goal is to keep our culture and traditions alive through ways we already enjoy. We love to see it.
Time: 5 pm
Venue: Falomo Square Mall, Ikoyi
Entry: Without Aso-ebi (N5,000), With Aso-ebi (N10,000)
Rave: TGIF with DJ Conxerto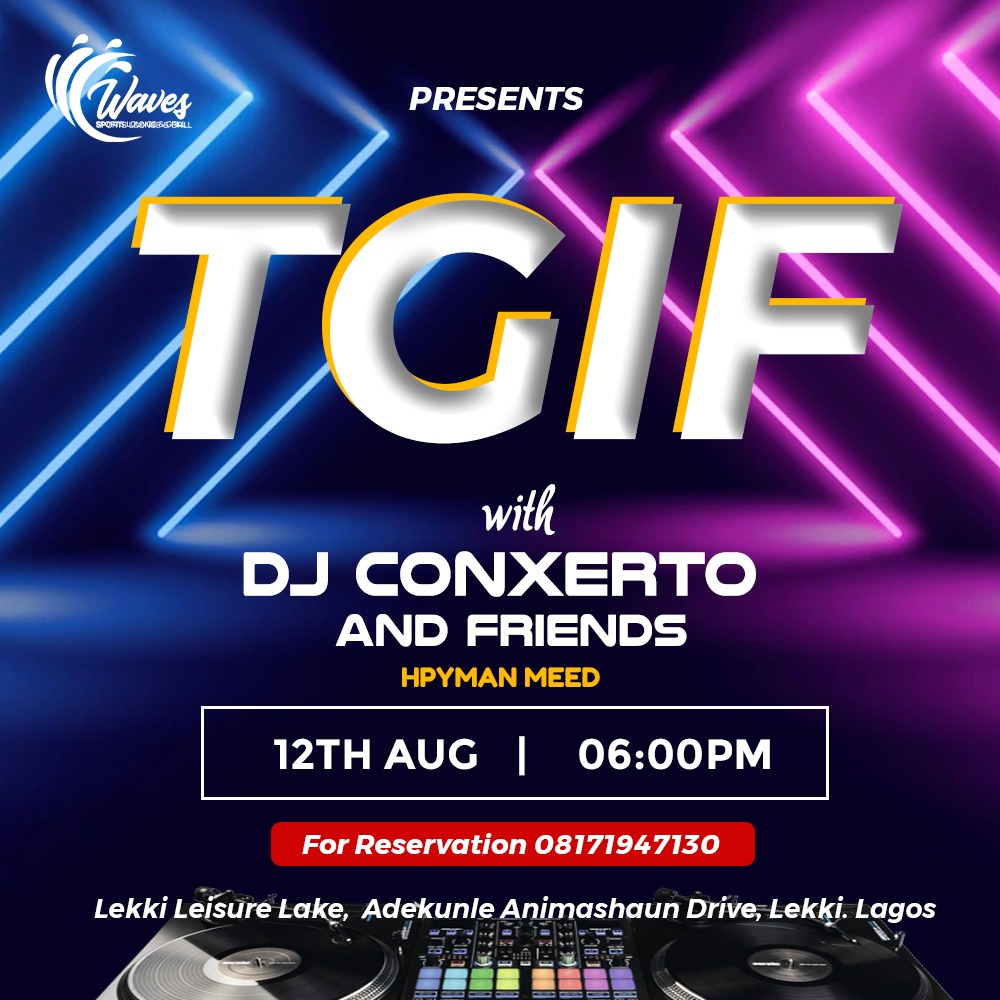 Get ready for another explosive TGIF moment with DJ Conxerto & his friends this Friday at the Waves Sports Lounge.
Time: 6 pm
Venue: Waves Sport Lounge
Beach Camping: Pop Weekender at Pop Beach Ilashe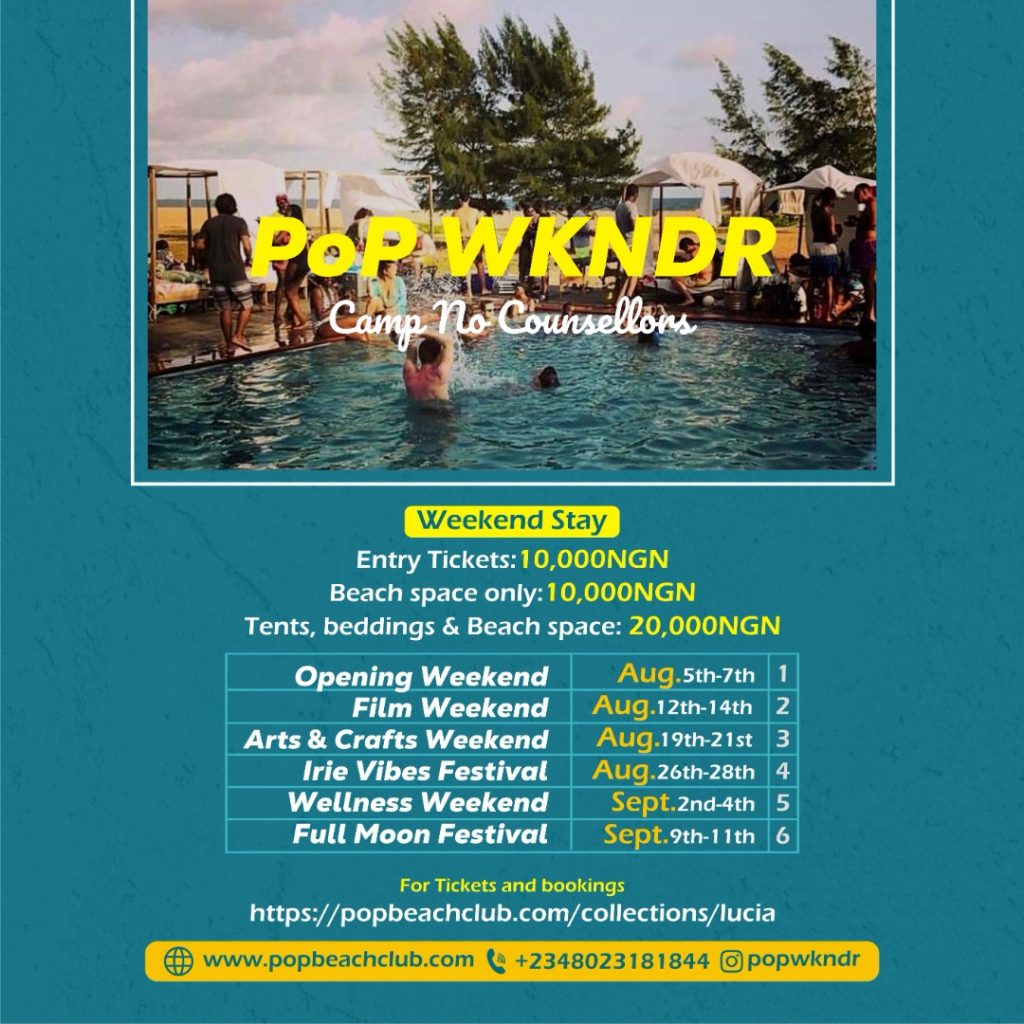 Summer adult camp alert! The thrill of camping with friends, making new friends and creating sweet memories is why you should be ready for this weekend's outdoor camping adventure with the Popwkndr.
Time: 3 pm
Venue: Tarkwabay Beach
Entry: Tickets ( N40,000), Early Bird ( N35,000)
Concert: Meister Expression Festival
Get ICEE KUHL with The Meisters of expression at the Meister Expression Festival happening this Friday. Featuring performances by Ruger, Ladip Poe, Small Doctor, Fireboy, Bella Schmurda, Blaqbonez, Fav and a host of others at the After dark Music Concert & Expressionism Fashion Party all happening this weekend.
Time: 10:00pm
Date: August 12th & Sunday August 14th
Entry: Strictly by invitation
Saturday, August 13th
Art Exhibition: Art-at-Ouida
This one is for the ones who appreciate and love art. Art-at-Ouida invites you to their August reception. Join them for a conversation with Ifeanyi Ugbechi, Miyan Ojisua, and Oluwaferanmi Okeowo.
Time: 12 noon: Opening cocktails, 4 pm: Artist talk
Venue: Ouida Lagos, 3c Oba Dosumu St, Ikeja GRA
Entry: This event is free.
Social Gathering: Games Night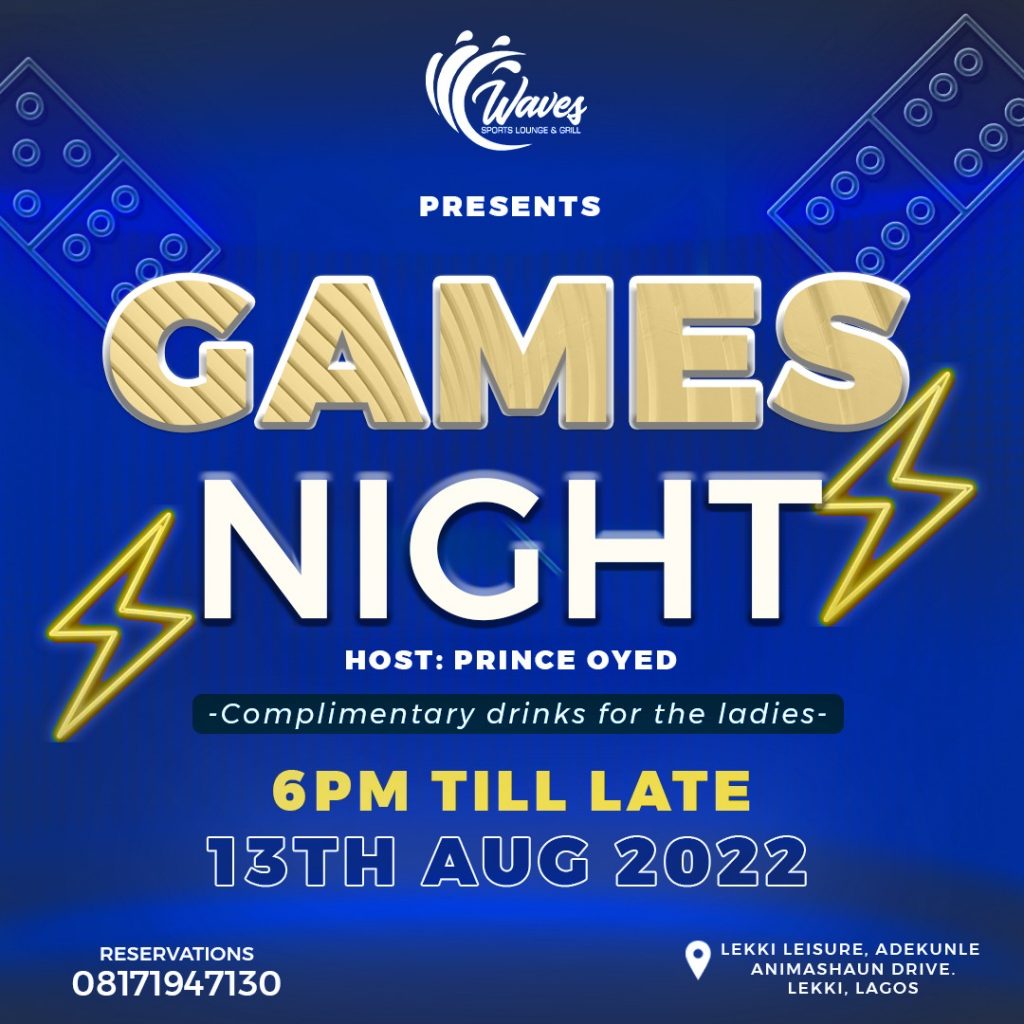 Come, meet new people, play games, drink & dance with the best game master in town. Be ready for an unforgettable night of games.
Time: 6 pm
Venue: Waves Sports Lounge
Entry: For reservations, call 08171947130
Social Gathering: Afro-Desi Night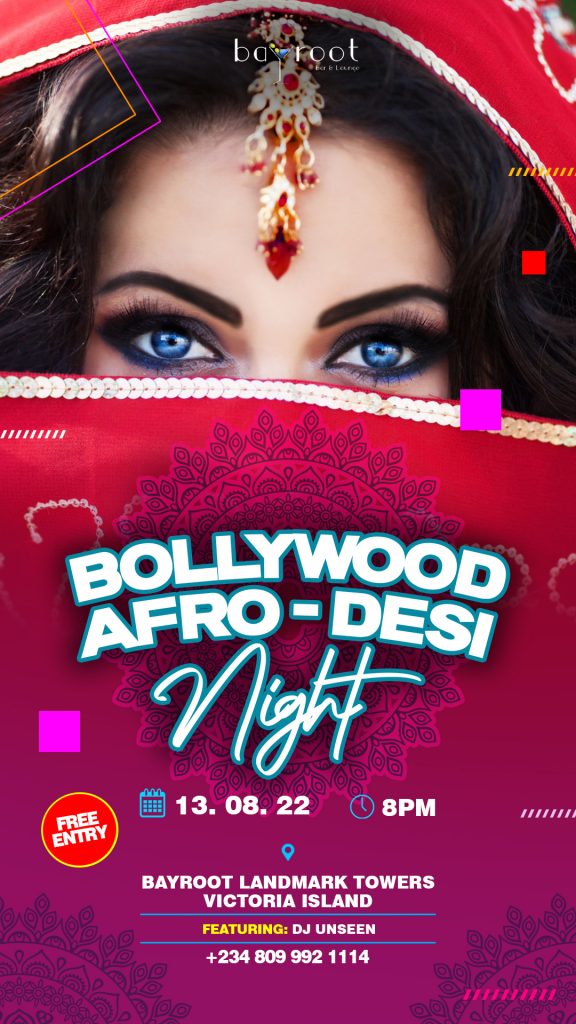 Ever heard of a Bollywood – afro night? Well, here's one for you to experience! Come alive & show off your bolly moves as DJs take you on an Afro-Desi (Bollywood) journey that will keep you on the dance floor all night long.
Time: 8 pm
Venue: BayRoot Lounge, Landmark Towers Victoria Island.
Entry: This event is free.
Rave: Afro Electro X
View this post on Instagram
Get pumped and ready for an electronic music rave in the heart of Lagos promoting The Rave Culture this Saturday.
Time: 10 pm
Venue: Oliver Twist Social House, 3 Samuel Adedoyin St. VI Lagos
Entry: This event is free.
Social Gathering: Urban Fest (4th Edition)
Urban fest is back with a 4th edition this Saturday. Bring a friend or two to enjoy art, food, vibes and music.
Time: 12 pm
Venue: 12 Jibowu Street Yaba, Lagos
Entry: Tickets (N1,000)
Sunday, August 14th
Concert: Kolors Kampus Koncert
Kolors Kampus Koncert is happening right In Unilag this Sunday and it is going to be awesome.
Time: 2 pm – 6 pm
Venue: Unilag main auditorium, Akoka Lagos.
Entry: Tickets (N2,000)
Art Exhibition: Love Eternally
View this post on Instagram
MG projects is pleased to announce LOVE ETERNALLY; the next show at the gallery Lagos space. In what promises to be a full circle experience; ideas on identity mental health and cultural assimilation are part of the personal narratives intended to provide a glimpse into the world of three women who exist in different spaces yet share radically similar experiences as Artists and women of African descent.
Time: 3 pm- 7 pm
Venue: AMG Projects, 24 Rasheed Alaba Williams, off Admiralty Way, Lekki Phase 1 Lagos
Entry: This event is free.
1 Hour Cruise: Experience Lagos
View this post on Instagram
This Sunday, Experience_Lagos is bringing you the opportunity to "catch a cruise" to destination X (get your ticket to find out), come on board the "Titanic" and have the best time of your life, meet amazing humans on this great Boat, make new friends, catch your cruise, party, eat, drink and unwind.
Time: 6 pm – 7 pm
Venue: Location will be known upon ticket purchase
Entry: To purchase tickets, call 08061271832 (N15,000 per slot)
Live Performance: The Truth Village
View this post on Instagram
Join Etuk Ubong this Sunday for a live performance at the Truth Village
Time: 7 pm
Venue: The Truth Village, Surulere Lagos
Entry: To purchase tickets, visit here. (N2,000)
Live Band: Ivry Music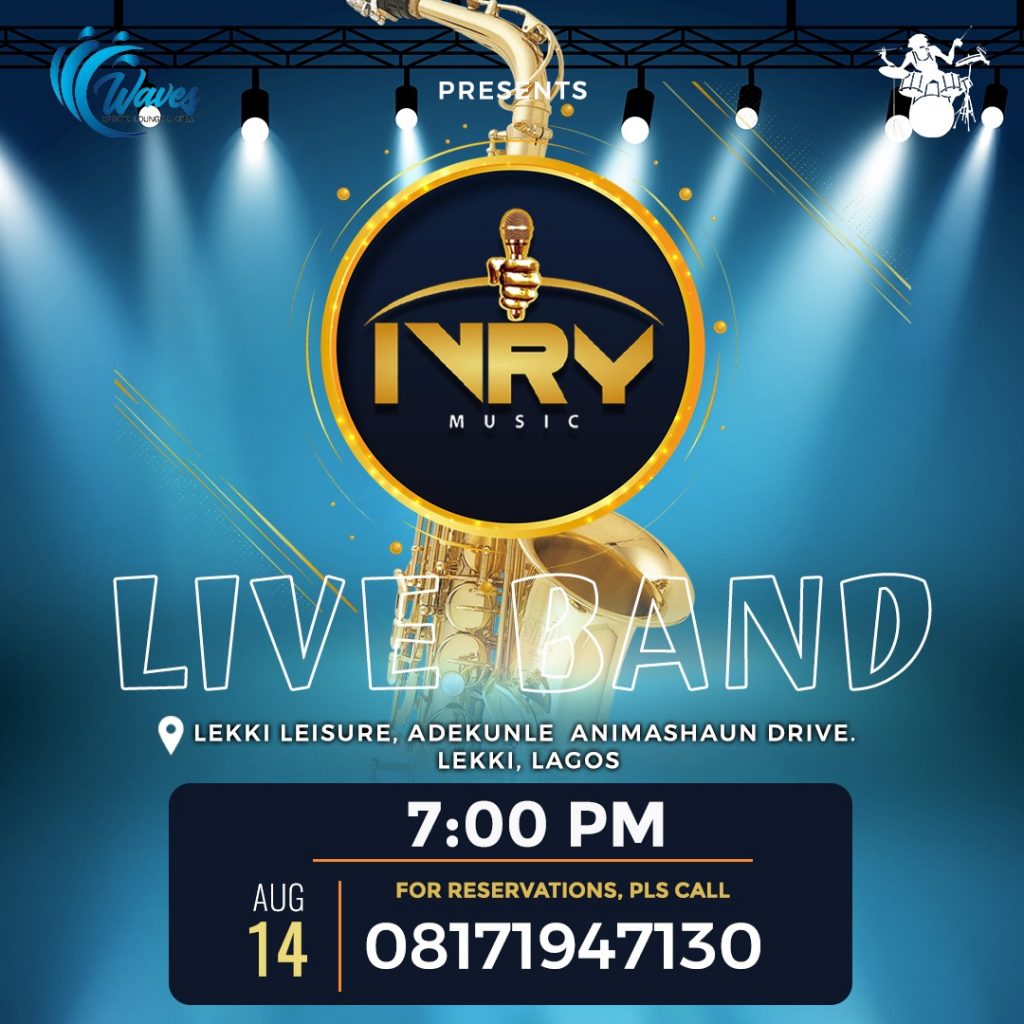 Make a date with us this Sunday for an evening of good live music in a beautiful ambience and great food with Ivry Band. You don't want to miss this.
Time: 7 pm
Venue: Lekki Leisure, Adekunle Animashaun Drive
Entry: For Reservations Call 08171947130
Concert: Sirocco Sundays
End the weekend with a bang at this event this Sunday. Where would you rather be?
Time: 2 pm
Venue: Sirocco Bar & Lounge, V.I Lagos
Entry: For reservations, call 08112655555