I know you missed us last week but don't worry, we're back now. 
The past week has been a come-down from the first phase of the elections and as much as some of us wanted to have a good time, the tension probably didn't allow us. Well, the Weekend Guide is back!
If you're looking for events to take your mind off this past week and recharge, look no further. Last weekend was for Nigeria but this weekend is for you, and as always, we've got you covered. 
If you're looking for some joy to brighten up your inbox, sign-up for our newsletter here to receive our "soft life good news" in your email.
To access other activities beyond events, download our e-guide, a must-have for those looking for a trusted plug to Lagos events.
Friday, 3rd March
RAVEOLUTION 2.0 | RAVE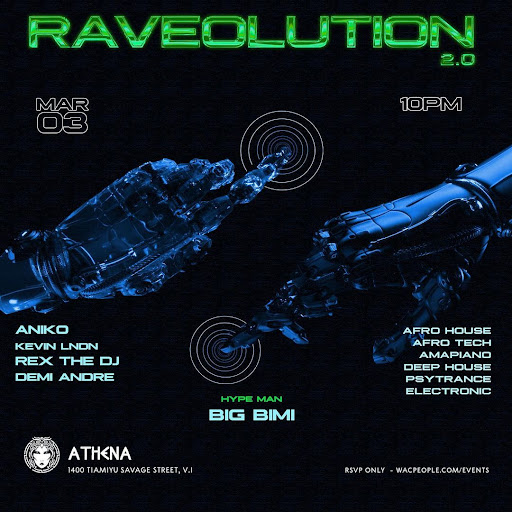 Let's take a break from the election hullabaloo and unite as genuine Ravers & Music lovers to unwind before the second half of the elections.
Date: Friday 3rd March
Time: 10pm
Venue: Athena, 1400 Tiamiyu Savage Street, Victoria Island.
Entry: Free. Reservation advised.
COMEDY NITES | COMEDY SHOW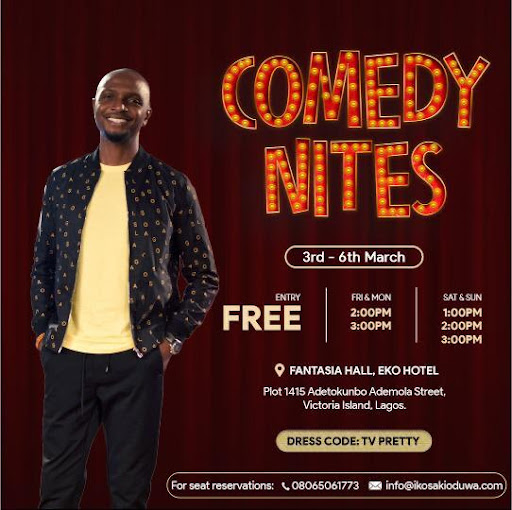 Date: 3rd – 6th March
Time: Check flyer
Venue: Fantasia hall, Eko hotel. Victoria Island
Entry: Free
DIMSUM MASTERCLASS | COOKING CLASS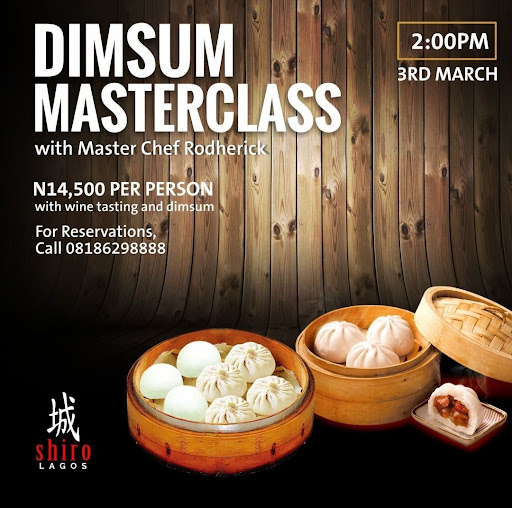 Get hands-on experience with top chefs and learn tricks of the trade for authentic dim sum dishes. Learn how to roll, fill, and fold dumplings while sipping exquisite wine and networking.
Date: 3rd March
Time: 2pm
Venue: Shiro Lagos
Entry: N14,500
TIPSY FRIDAY | NIGHTLIFE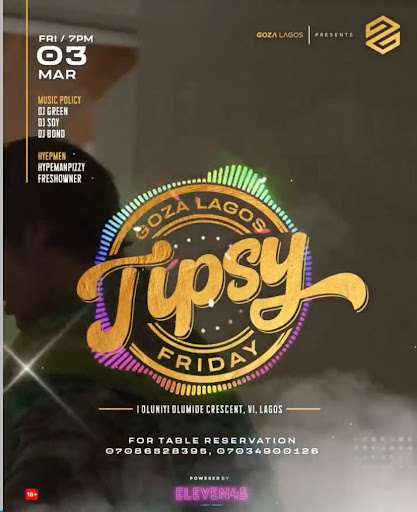 Countdown to the most anticipated party in Lagos. TIPSY Friday is going to change your Lagos night life experience.
Date: 3rd March
Time: 7pm
Venue: Goza Lagos, 1 Oluniyi Olumide Crescent. VI, Lagos
Entry: Free
Saturday, 4th March
EXPLORE LEKKI CONSERVATION CENTER | ADVENTURE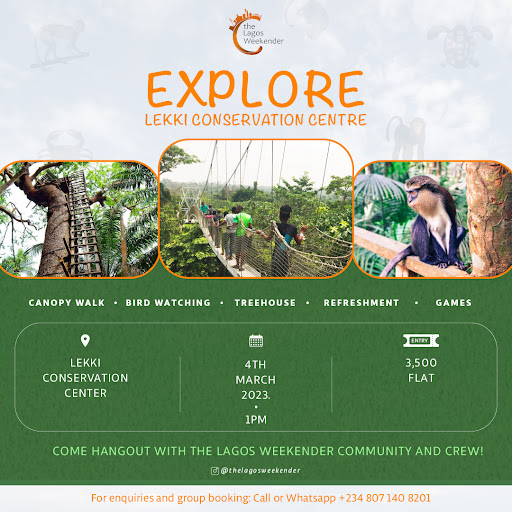 Revelling in the beauty that is nature is also a good way to get away from the election chaos and relax. Join the Weekenders this weekend to take a tour of the LCC and a brief hangout to get away from the city life.
Date: 4th March
Time: 1pm
Venue: Lekki Conservation Center
Entry: N3,500
SIP & PAINT | ART & CRAFT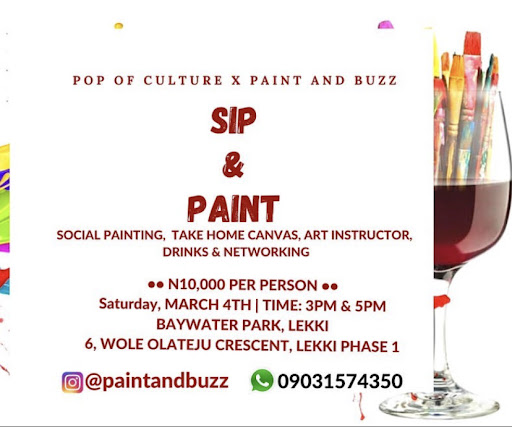 Get ready to sip, paint and have some fun!
Date: 4th March
Time: 3pm & 5pm
Venue: Baywater Park, Lekki Phase 1
Entry: N10,000
Sunday, 5th March
THE SUNDAY VIBE | LIVE MUSIC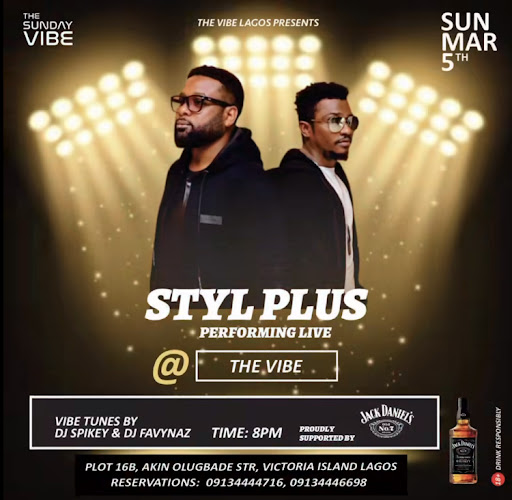 Come through with your baddest crew and experience Nostalgic memories, live performances by StylPlus. What is your favourite StylPlus song?
Date: 5th March
Time: 8pm
Venue: The Vibe, Victoria Island.
Entry: Free. Reservation advised. 
We hope one of these (or more) hit the sweet spot for you. Come back next week for more events curated solely for your pleasure.