Summer is here again and it's the perfect time to dust out those blankets and bring out those picnic baskets. Picnics are one of the best ways to enjoy quality time with family, friends or even alone time while taking in the beauty nature offers. Lagos has some pretty parks that can be used to set up cute picnics of any crowd range and a few of these would be listed below.
DR OLUYOMI ABAYOMI FINNIH PARK: This park located in Ikeja is a big space that is perfect for any type of picnic. The facilities include a Mini Zoo, Botanical Garden, 3 different playing grounds for all age groups, a restaurant, Games and art arcade, a mini mart, Gazebos and cool spots for aesthetic and amusement purposes.
JOHNSON JAKANDE PARK IKEJA: This park is also located in Ikeja and is very ideal for picnics. With a serene environment, free WIFI, and a very photographable scenery. There is also a play centre for children which is very nice if it's a family picnic.
RAFIU JAFOJO PARK: This park is located in Alimosho and not only has a beautiful space for a picnic but also a co-working space for techies. The facility is great for even indoor games like table tennis.
LEKKI CONSERVATION CENTER: Apart from the wildlife tourism, there is also a beautiful park at Lekki Conservation Center that is located right in the middle of the tour. It stands out as an ideal picnic spot because of its unique amenities like the life-size chess, ludo, draught, snakes and ladders, the tilapia and koi pond, the barbecue spot and the coconut drink section.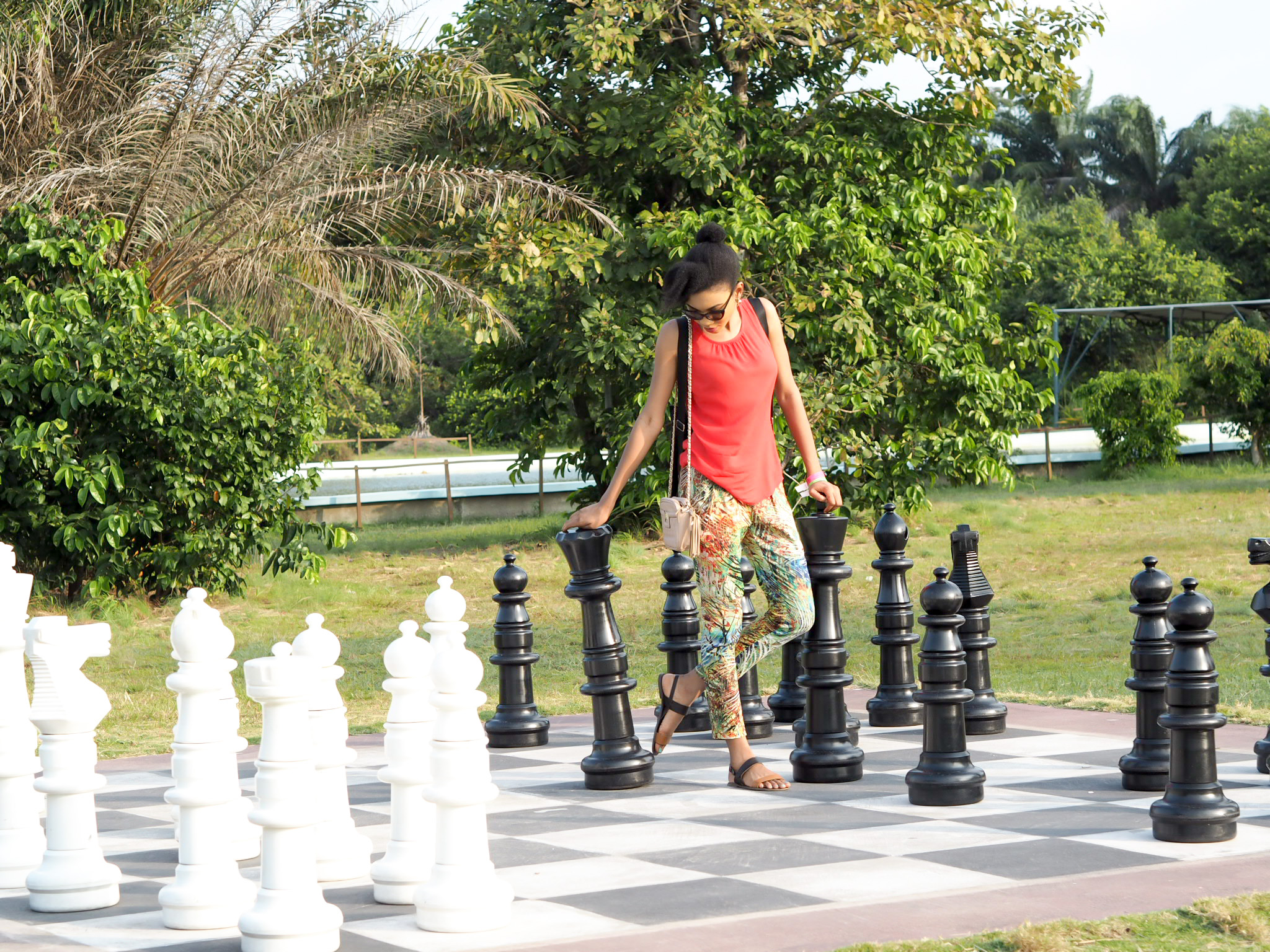 NDUBUISI KANU PARK: This is a big park in Ikeja known for its wide space with a beautiful garden space that is ideal for picnics and a children's play area. It is also great for walks and to throw events. There is also a mini zoo that is a nice side attraction.