If you're visiting Lagos and haven't had Suya, you have not 'tasted the city' just yet. Grilled meat popularly called 'Suya' is a Nigerian street food made with a unique blends of spices. Beef, chicken, gizzard, ram and other forms of meat are prepared in a special way that isn't quite like the mainstream barbecue method but one thing about it is that it will always be a hit.
One can arguably call it the best and most popular street food given its extensive reach and diversity across the country.
Lagos has some of the best suya spots you could find anywhere, packed full with customers every night unfailingly. Here are out top 5 Suya spots that made the list:
Glover court: This is definitely a favourite of suya fans in Lagos. Situated around Oniru, this is one of the biggest suya spots in Lagos.
Bukka hut: With many branches across Lagos, Bukka hut is one of the best spots to get the widest range of Suya.
University of suya: For those on the mainland, this is definitely a popular spot to get some of the best suya in Lagos. It's located in Allen, Ikeja.

Polo club Ikoyi: Ikoyi seems to be a popular spot for suya as they have yet another great suya spot. The Polo Club is a great place to get authentic suya of all types.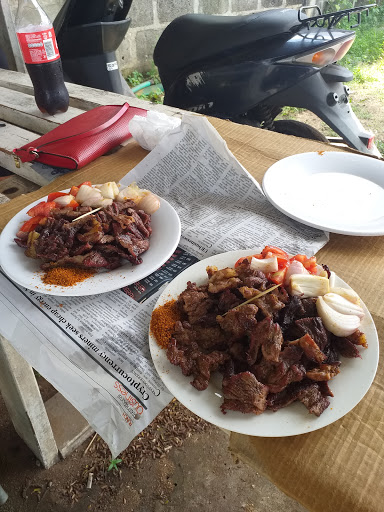 Akerele hub: This is a popular spot in Surulere, known for their very juicy suya in great portions. It is definitely a favourite for those who stay around that area.

What do you think about our list. Do you agree?