Iftar is an important meal for you to replenish yourselves after a full day of fasting and it's important that the right things are being eaten. Traditionally, dates and water are the first things consumed at iftar, following the example of the Prophet Muhammad.
After that, a full meal is served, which typically includes a variety of dishes and can vary depending on the culture and region. Even though Northern Nigeria has the highest number of Muslims, there are thriving Muslim communities in Lagos as well. As a result, Halal delicacies are offered in a good number of establishments. If you're looking to switch up your iftar plans with family and/or friends, there are a few choice places we could suggest for you;
Salma's Lebanese Cuisine: Known for their tasty Lebanese food, Salma's' is offering an Iftar menu offering a full course menu for N22k per head.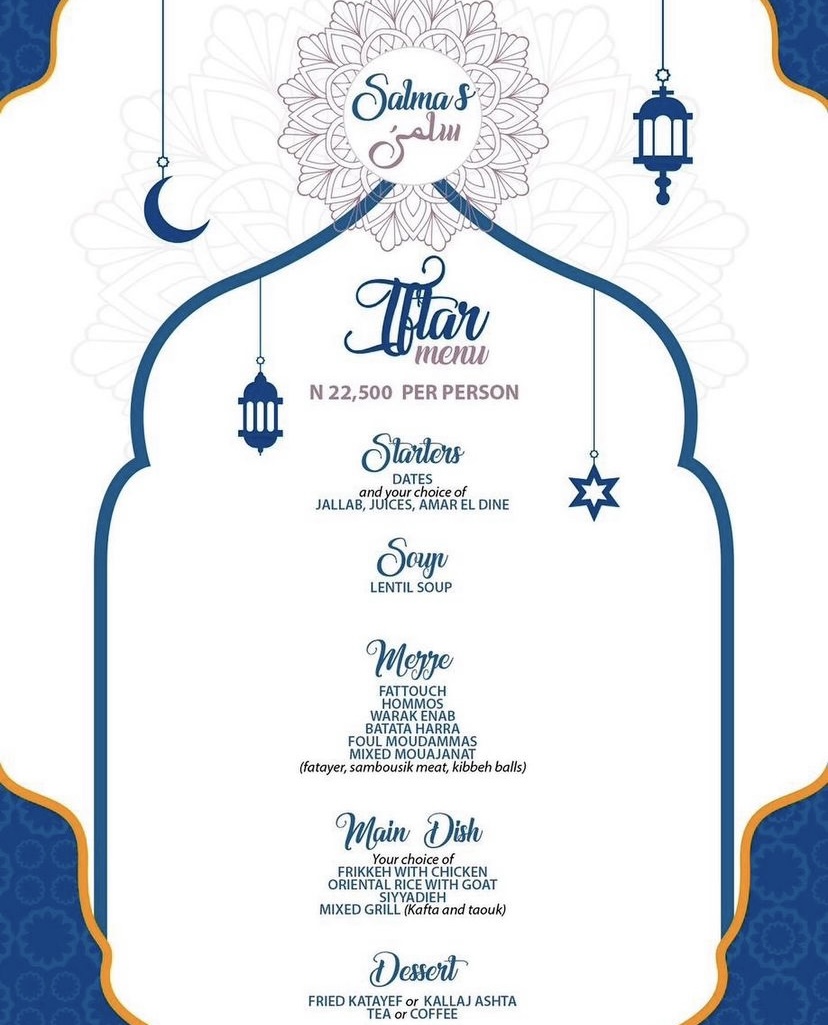 NOK by Alara: Offering an authentic African and flavourful range of dishes, NOK also has an interesting Iftar menu that is also vegan-inclusive. 
The Grid: This is an artistic restaurant with intercontinental food options. Their iftar menu consists of a 3 course meal charging N20k per head.Gusto: This Asian-fusion restaurant which is also one of the hottest spots right now, also has an iftar menu with the menu segmented into a two-man group and a four-man group and a price of N30k per head. 
Kappadocia: With their distinct cave theme, this restaurant offers a fusion of Turkish and Nigerian cuisines and has also graced us with an iftar menu for this period. Also consisting of a three-course meal, the cost is at N20k per head. 
DO Bowls: For those who would rather order in than go out, DO Bowls has shifted their closing hours to 9:30pm with their menu consisting of a filling bowl of their whole menu. They also cater to Vegans.