Election is around the corner – the 25th of February to be precise – and it is important to us that your safety is prioritised even as you exercise your right as a citizen of Nigeria. Some of us have been through this process before and for a lot more of us, this would be the first time we'd be stepping out to vote. Either way, this election period is one of the most vital ones we would have and with that comes a subsequent amount of tension. 
Here are some of our tips to to ensure you have a decent experience on the day:
Guard your PVC: This is your ticket to voting and your most most important means of identification on election day. Make sure it is safely stowed away without coming in contact with anything that could possibly deface it.


Avoid clothing with political party affiliations: You can support your party in any way you want to but because of the tension that usually comes with this season, it is safer to avoid clothing items with the logos of political parties. This is just to avoid being attacked by opposing party members.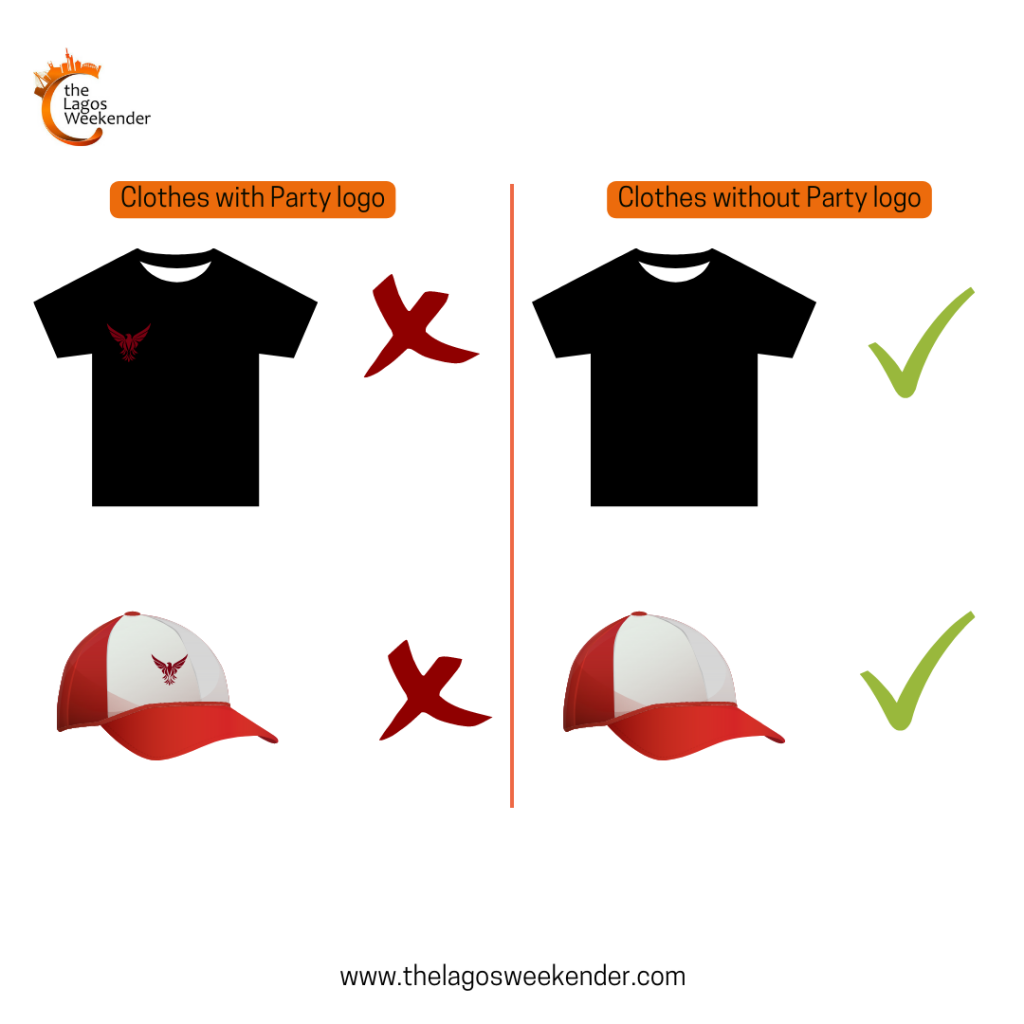 Find your Polling Unit: It is very important that you know your polling unit before the day to avoid going to the wrong voting centre. This is available on the INEC website. An alternative would be to text the 9 digit code of your PVC to 8014. Your polling unit address will be sent.


Don't go alone: It is best to go with family and/or friends because there is safety in numbers. It can also have a calming effect and keep you from feeling overly anxious. It's also important that you all share your location with other family members and/or friends for extra precaution. 


Be a peaceful voter: Remember that everyone has the right to choose whoever their candidate is. Vote peacefully without harassing or attacking someone else over their chosen candidate. Also, avoid arguments or crowd agitations because they could quickly escalate. 


Carry essentials: With the dry weather coupled with the heat, you will need to stay hydrated. Carry a bottle of water – or two – with you and along with your fully charged phone, have a charger and power bank on stand by.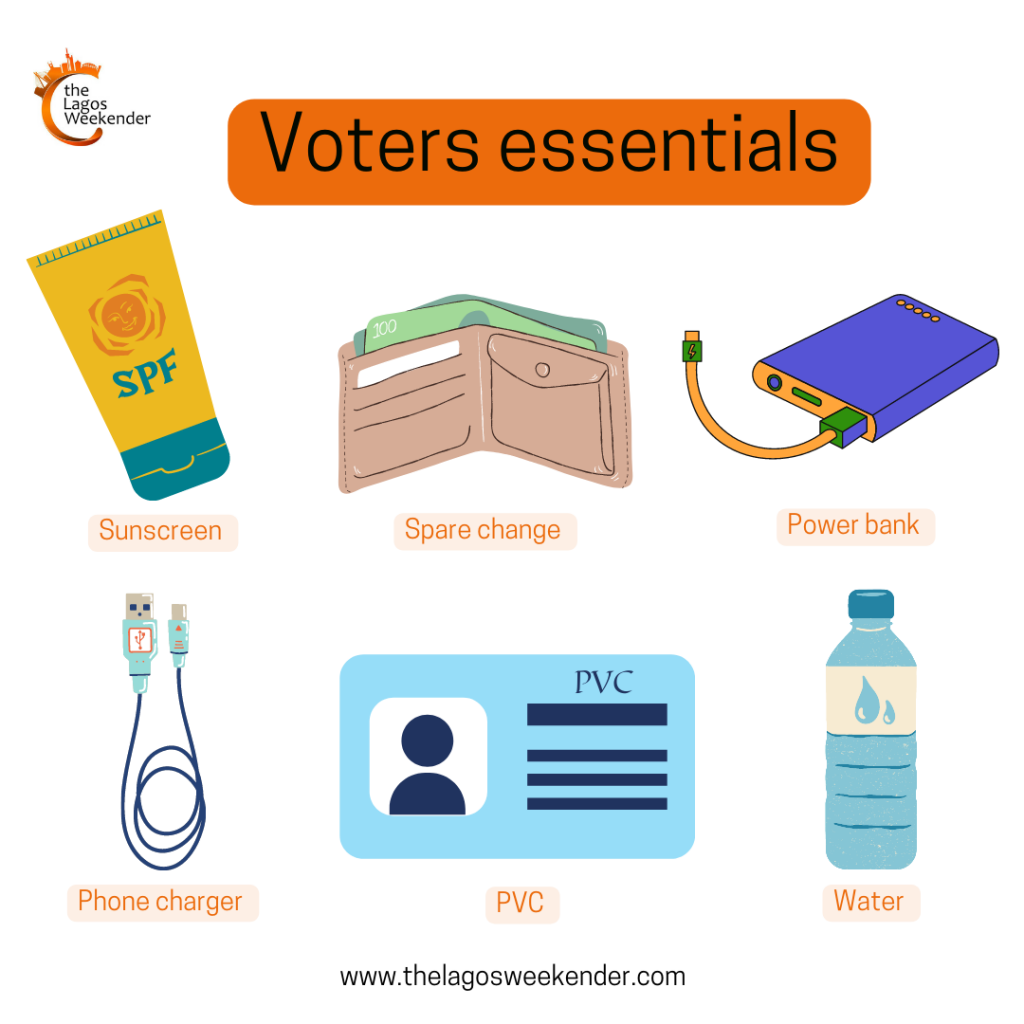 We would also implore you to stay safe during these few days leading to the D-day. Keep late night outings at a minimum, stock up your houses with food and provisions, don't go around with large wads of cash and avoid conversations that centre around choice of candidates. We hope you enjoy a safe and smooth voting process.