The rainy season is heavily upon us but this doesn't have to ruin your weekend. In fact, it could amplify it. Go out and have a great time and have the rain lull you to sleep after. Doesn't that sound like a dreamy plan? As usual, we have a rundown of events across board for you. Find what's going on and where it's happening in Lagos this weekend in the list below.

If you love our guide, you're going to love our content that covers activities beyond events. Download our e-guide, a must-have for those looking for a trusted plug for fun things to do in Lagos.
To get your event featured on the weekend list for FREE, click here
So, without further ado, here are the events for the weekend;
Friday, 19th May
Shuffle – A Fortnight Mixer | Party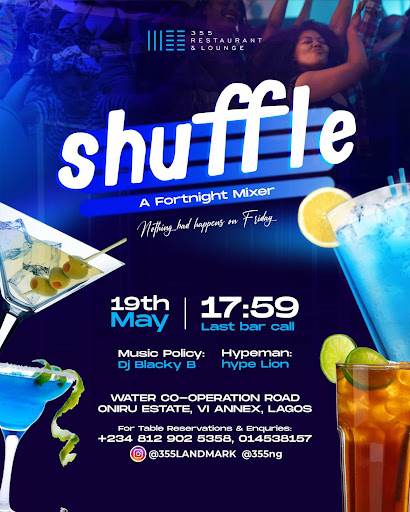 Come shuffle with us for another night of fun, games, good food and explosive energy from 6pm on Friday, the 19th.
You get a free shot for every cocktail you order.
Bring a friend with you!
Date: Friday 19th May
Time: 6pm
Venue: Water co-operation Road Oniru Estate, VI Annex
Entry: Check flier
JUICY FRIDAY | NIGHTLIFE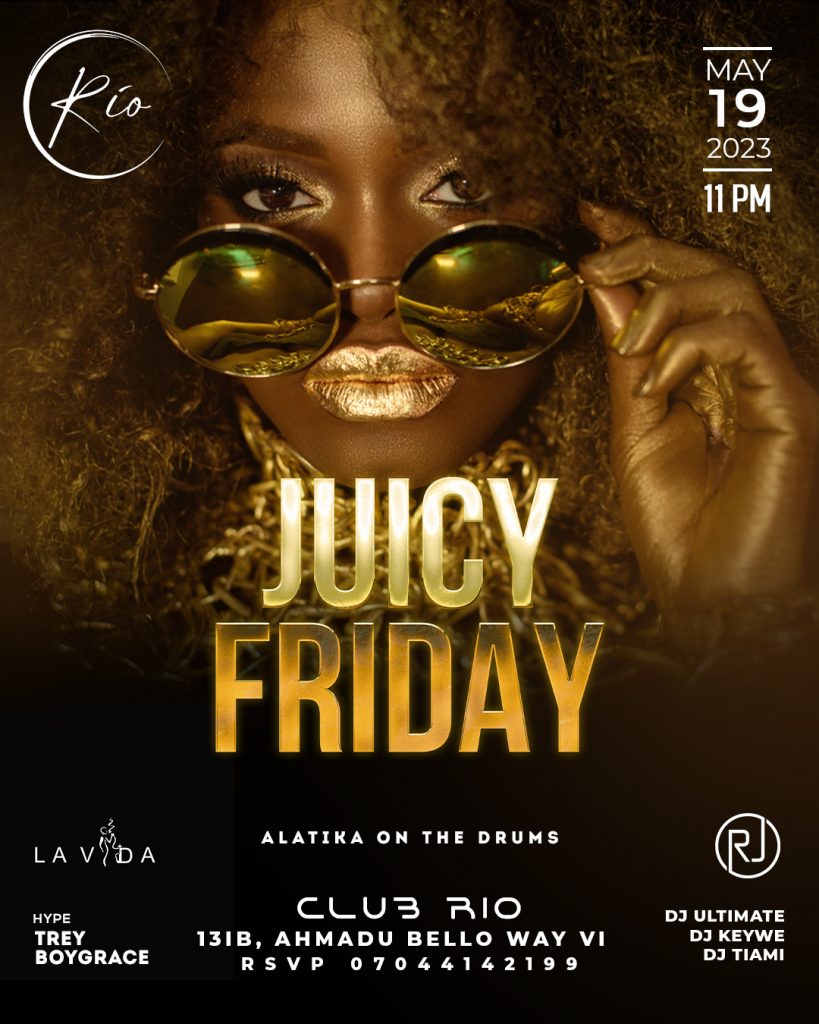 Get ready for a weekend like no other at Club Rio – Doors open 11PM.
Date: Friday 19th May
Time: 11pm
Venue: Club Rio. 131B Ahmadu Bello Way, Victoria Island
Entry: Free
HAVANA FRIDAY | PARTY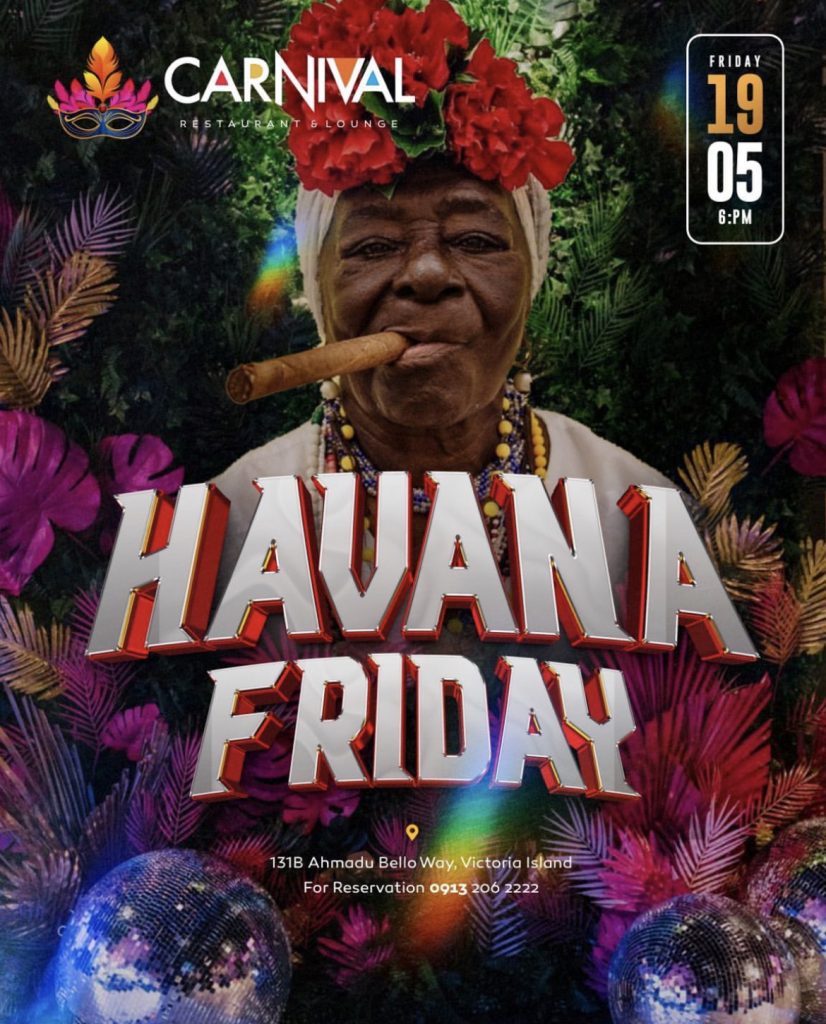 Transport yourself to the vibrant streets of Havana as we invite you to an enchanting evening filled with rhythm, passion, and the allure of Havana nights. Join us this Friday for a captivating celebration of Cuban culture, where sultry salsa beats, colorful attire, and the aroma of Cuban cigars intertwine, creating an unforgettable experience only at Carnival!
Date: Friday 19th May
Time: 6pm
Venue: Carnival. 131B Ahmadu Bello Way, Victoria Island, Lagos.
Entry: N10,000
FAST-X | GAMING EVENT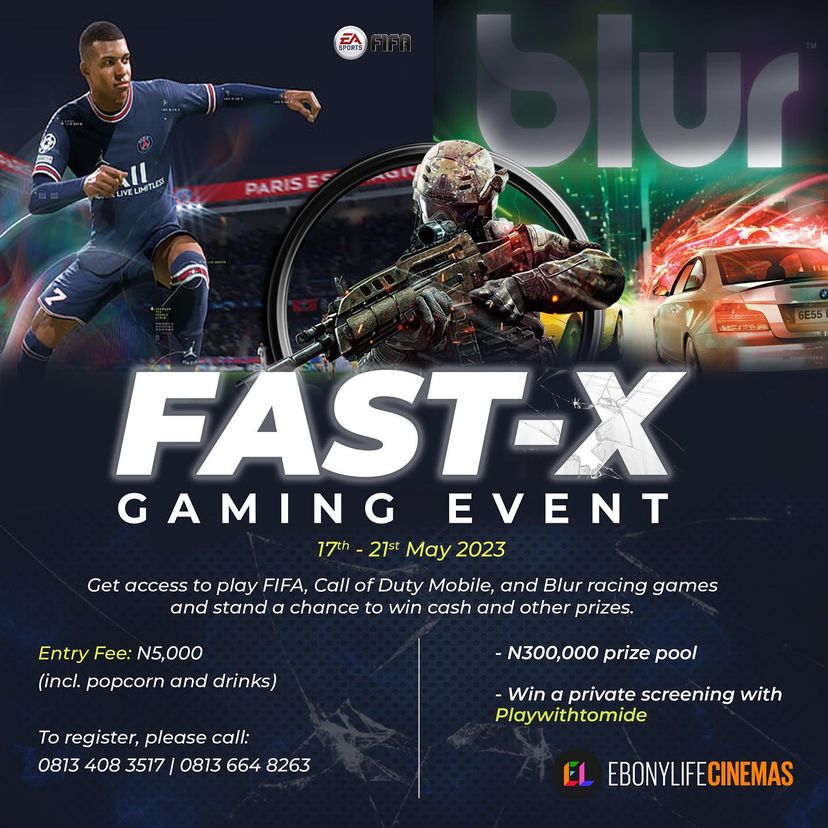 It's starting this week from Wednesday, 17th to Saturday, 21st! 🤸‍♂️🥳 Join Tomide Odusote to win BIG playing FIFA, Call of Duty Mobile, and Blur racing games in the Fast X gaming event at EbonyLife Cinemas
Date: Friday 17th – 21st May
Venue: Ebony Life Place
Entry: N5,000
Saturday 20th May
THE AFRI-CLASSICAL CONCERT | ORCHESTRA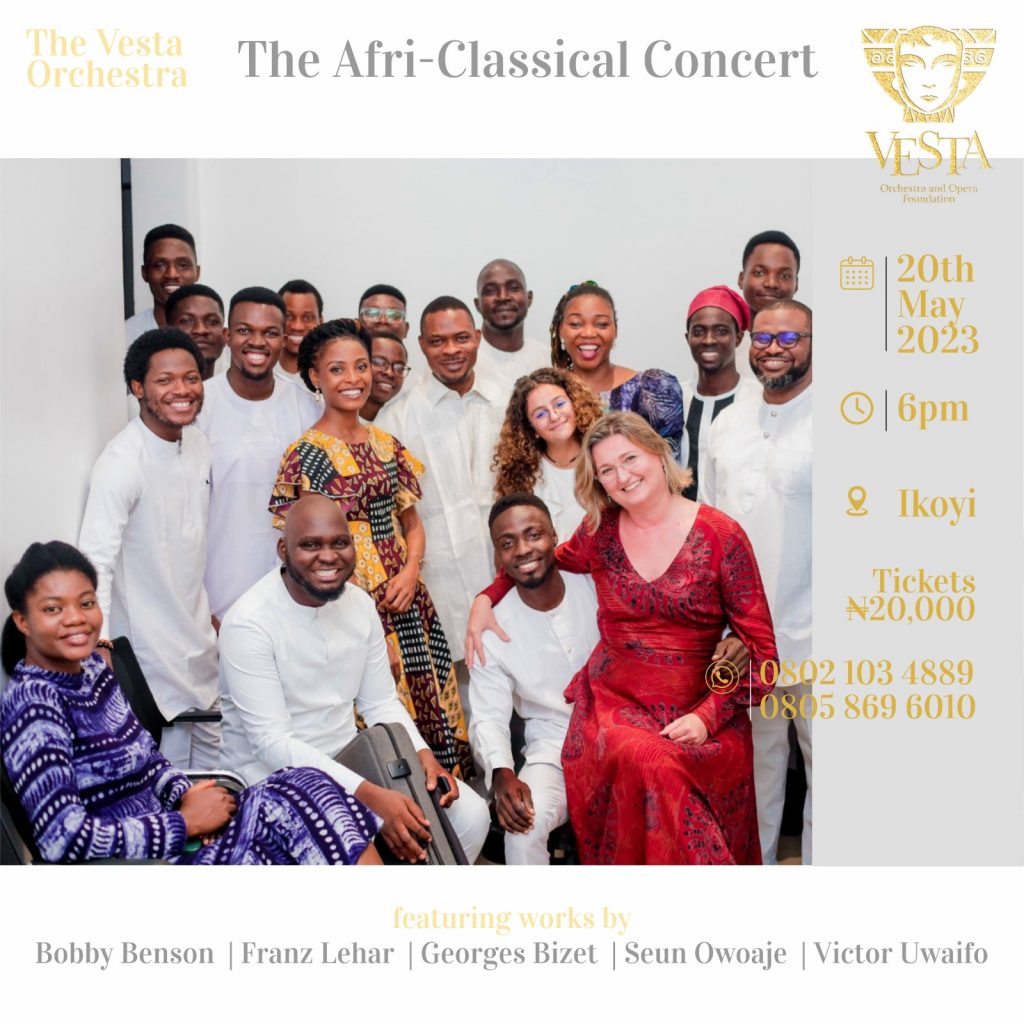 Join us on 20th May at the Mike Adenuga Centre/Alliance Francaise Ikoyi (no tickets at venue) for our last AfriClassical Concert for the Season. We promise you an exciting mix of sound and color, as always.
Date: Saturday 20th May
Venue: Alliance Francaise, Ikoyi
Time: 6 pm
Entry: N20,000
MUSA KEYS (LIVE IN RIO) | NIGHTLIFE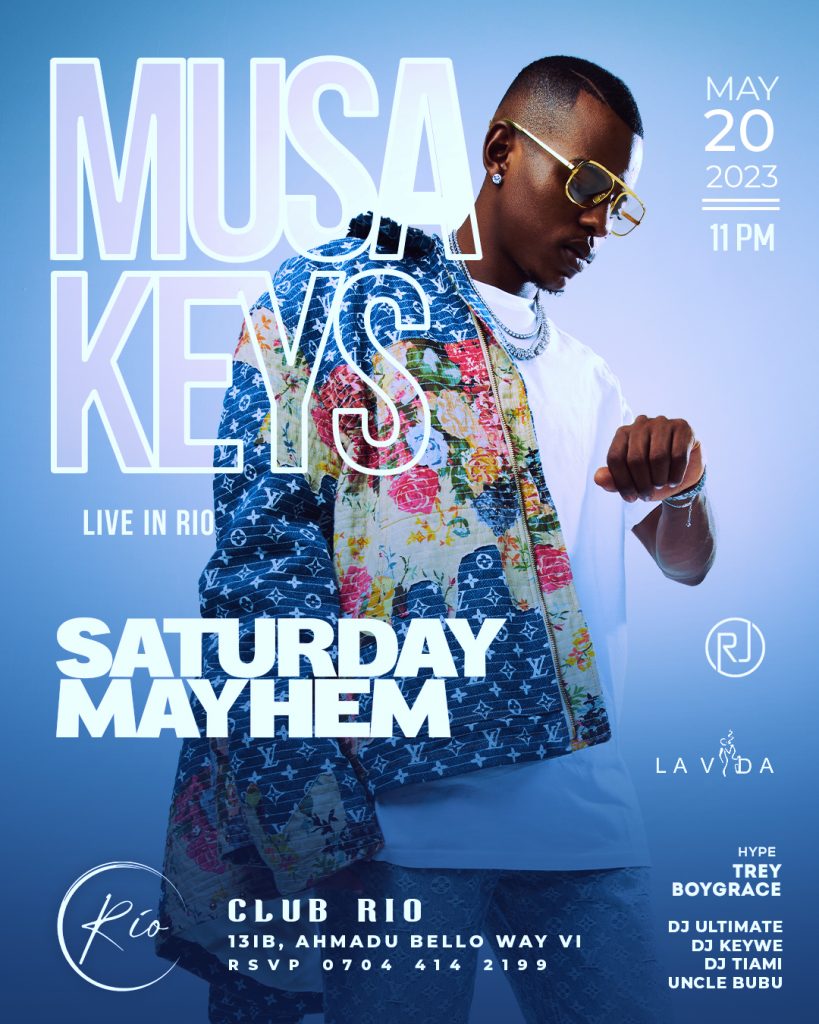 Date: Saturday 20th May
Time: 11pm
Venue: Club Rio. 131B Ahmadu Bello Way, Victoria Island
Entry: Single – Free
LA VIDA – THE COVE EXPERIENCE | BEACH PARTY
Hey guys! 🤩 Get ready to immerse yourself in the rhythm of LA VIDA X COVE this Saturday, May 20th.
From a boat cruise to a DJ rave, games, and live performances, the party is absolutely fun packed!
Get your tickets at delaa.com and ensure to come along with your friends for an exciting evening.
Date: Saturday 20th March
Venue: Cove Beach, Ilashe
Entry: N15,000
Sunday 21st May
ETUK UBONG + THE ETUK PHILOSOPHY | LIVE MUSIC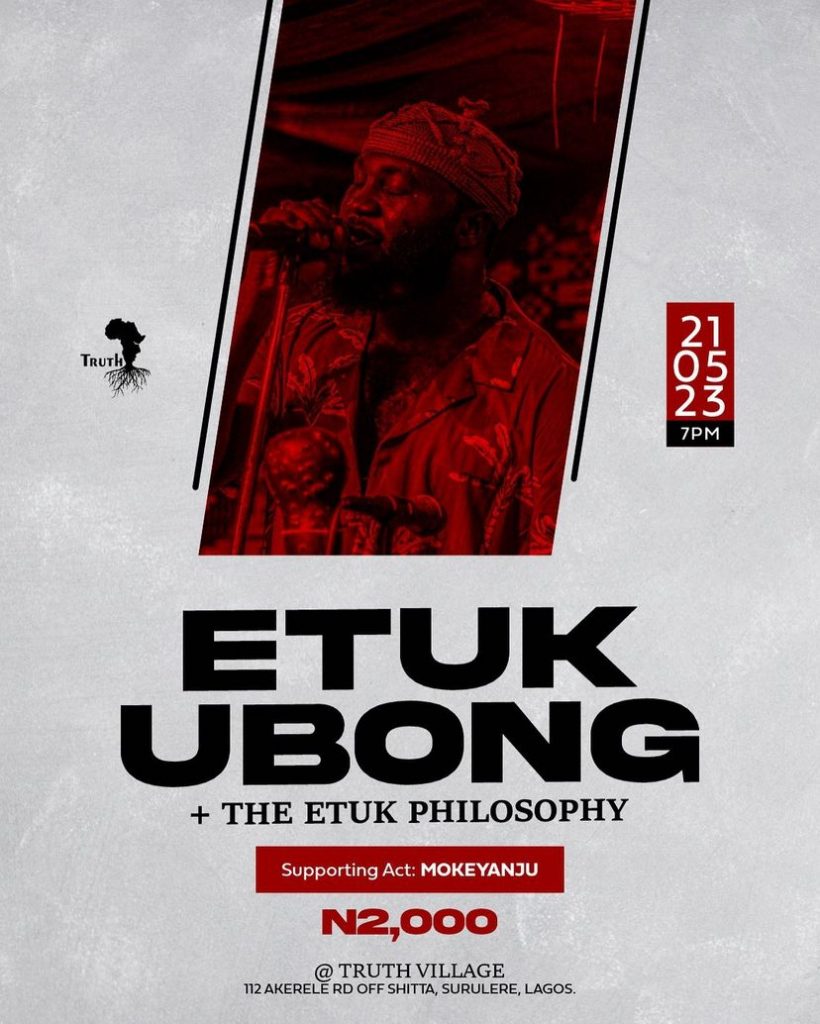 Date: Saturday 21st May
Venue: Truth Village 112 Akerele Road off shitta, Surulere
Time: 7 pm
Entry: N2,000