'Sparks in the air like the fourth of July!' ( in Chris Brown's voice). We are so excited for the new month and the weekend. Salary week is upon us and aside from saving some 'cheddar' for rainy days, pampering yourself and 'enjoyment' should be the next two things on your list.
You deserve a pat on the back because you've genuinely tried for the year's first quarter. Let's help you unwind with events happening this weekend in Lagos. Cheers to a new month!
To have your event featured in the Weekend Guide, click here.
Friday, July 1st
Rave: Element House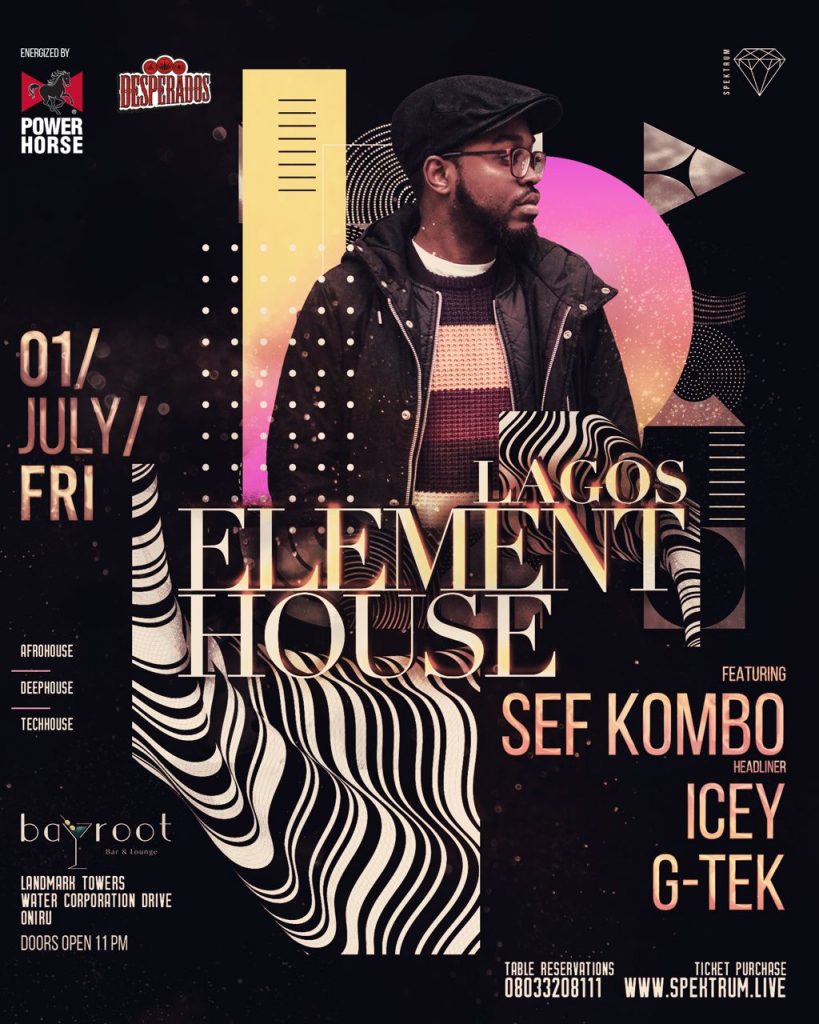 Element House is back again this Friday for another electronic and house music rave!
Venue: Bayroot Bar & Lounge, Land Mark Towers, Corporation Drive, Oniru, Lagos.
Time: 11:00 p.m.
Entry: Tickets are available online for N5,000 and at the door for N7,000
For online ticket purchase visit here
Pre Drinks: Meet The Alchemist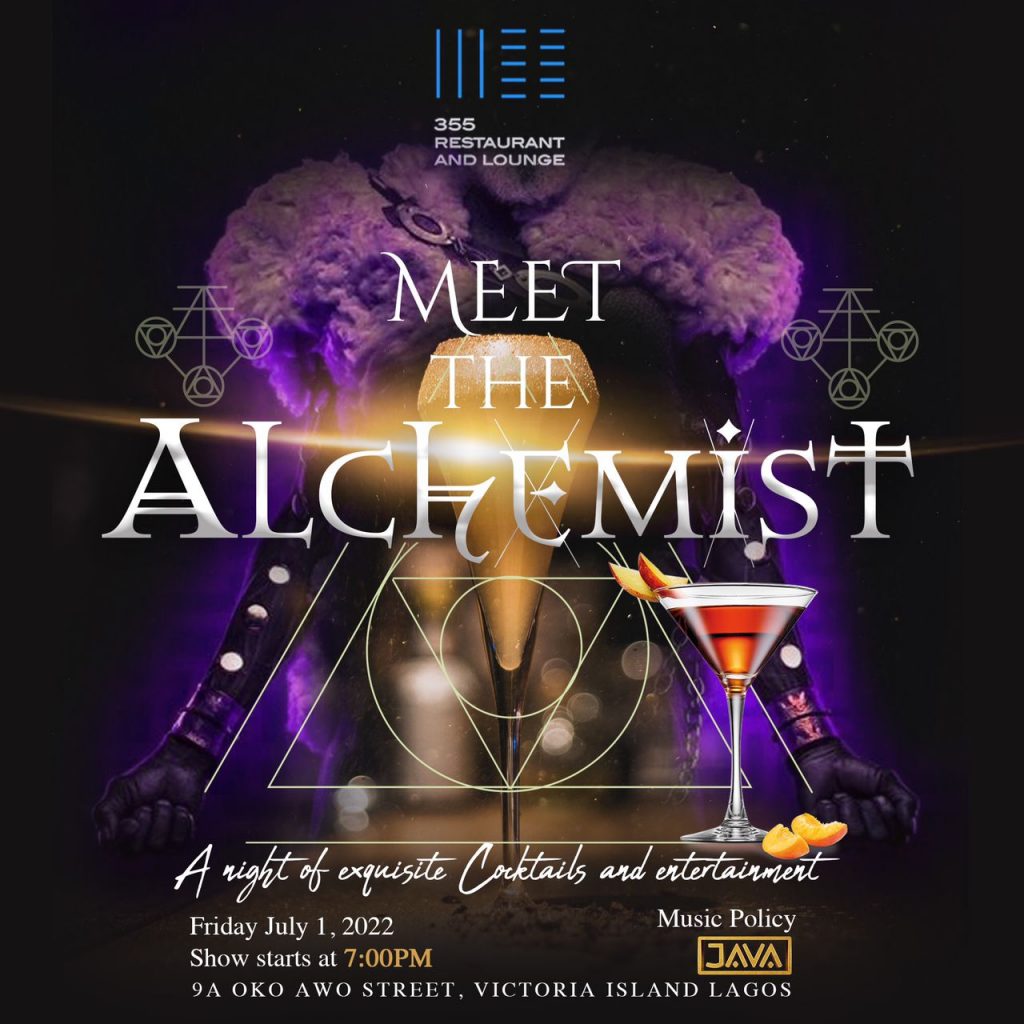 A night of exquisite cocktails and entertainment.
Venue: 355 Restaurant & Lounge, Victoria Island, Lagos.
Time: 7:00 pm.
Entry: Free Entry but booking is advised.
Game Night: Zen2go Restaurant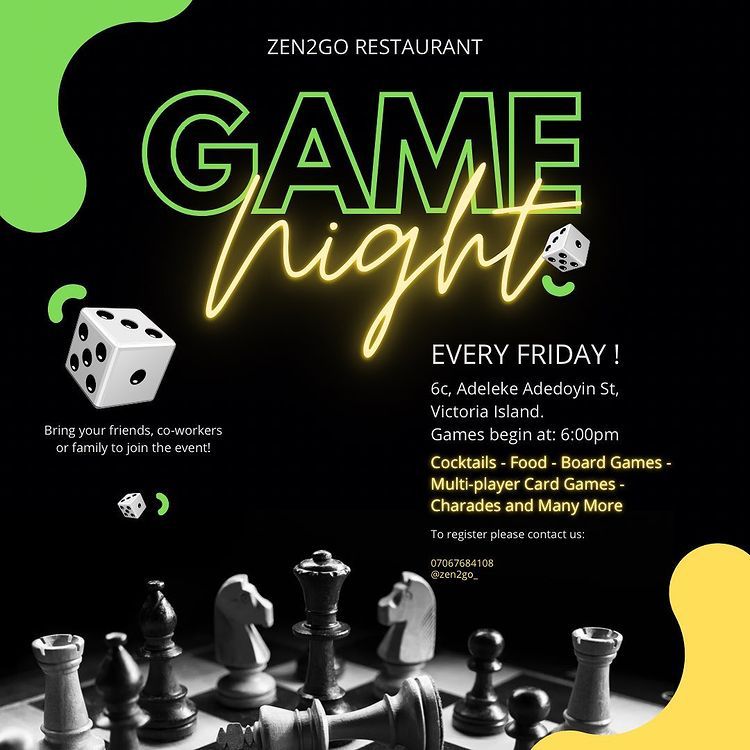 You can come with a plus 1 for this game night. It's going to be packed with lots of fun games like Limbo, Balloon Pyramid, Jenga and so much more.
Venue: 5c, Adeleke Adedoyin Street, Victoria Island, Lagos
Time: 6:00 pm
Entry: FREE
Saturday, July 2nd
Live Music: The Dialogue Act IV with Mich Straaw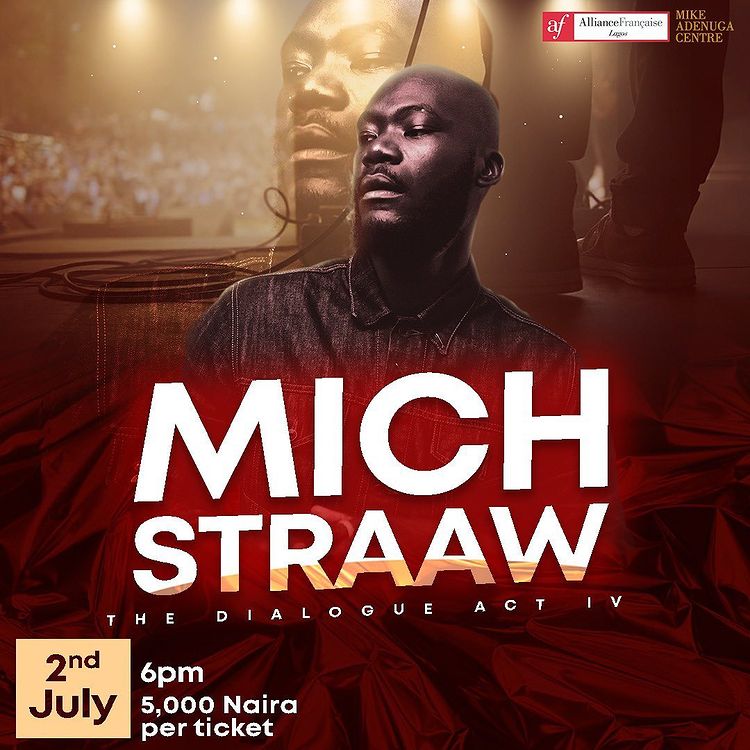 The Dialogue Act IV is a music series by Mich Straaw that aims to connect fans of his music with new audiences to get to know the artist in person. Now happening on the 2nd of July.
Venue:Alliance Francaise, Mike Adenuga Centre, Ikoyi, Lagos.
Time: 6:00 pm
Entry: N5,000 here
Beach Getaway: La Campagne Tropicana Daycation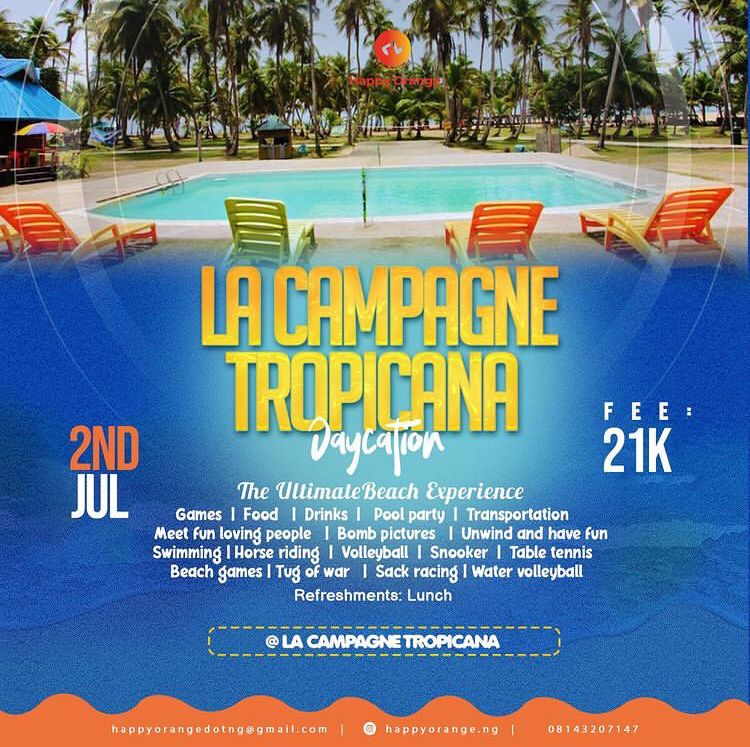 What better way to unwind than at the beach with food, drinks, games, and horse riding? Transportation, lunch, and access to the beach will be provided for you. It's going to be the ultimate beach experience.
Venue: Lacampaign Tropicana Beach, Lekki, Lagos
Entry: N21,000.
For reservations, message ( @happyorange.ng) on Instagram.
Party: Child-ish, Be Your Childhood Hero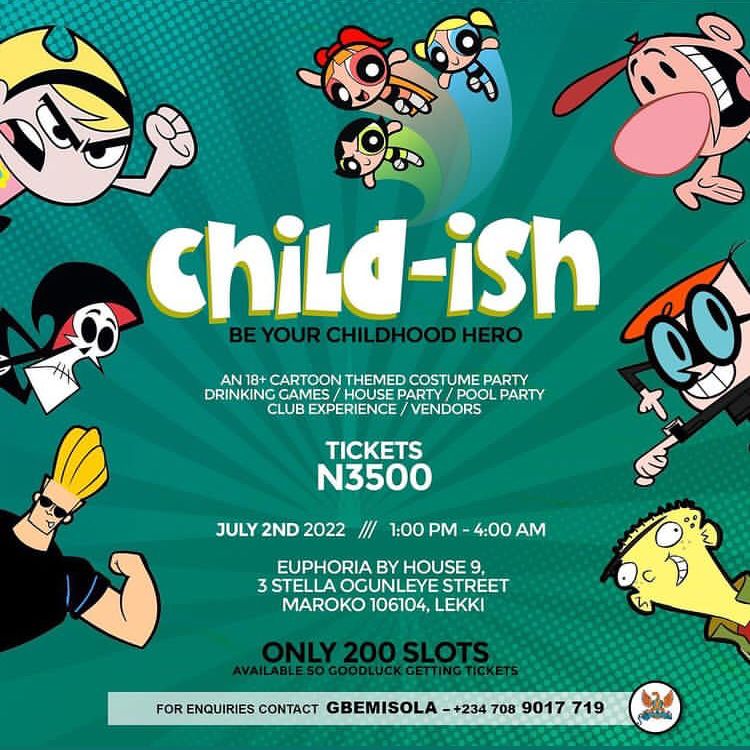 You didn't have the chance to dress as Batman or Spiderman, Wonder Woman, or Mystique, flying from one chair to another? Here's a chance to let that inner child out with people who want to have as much fun as you!
Venue: Euphoria By House 9, Stella Ogunleye Street, Lekki. Lagos.
Time: 1:00 pm – 4:00 a.m.
Entry: N3,500
For reservations or inquiries contact GBEMISOLA (07089017719).
Yoga: Zen2Go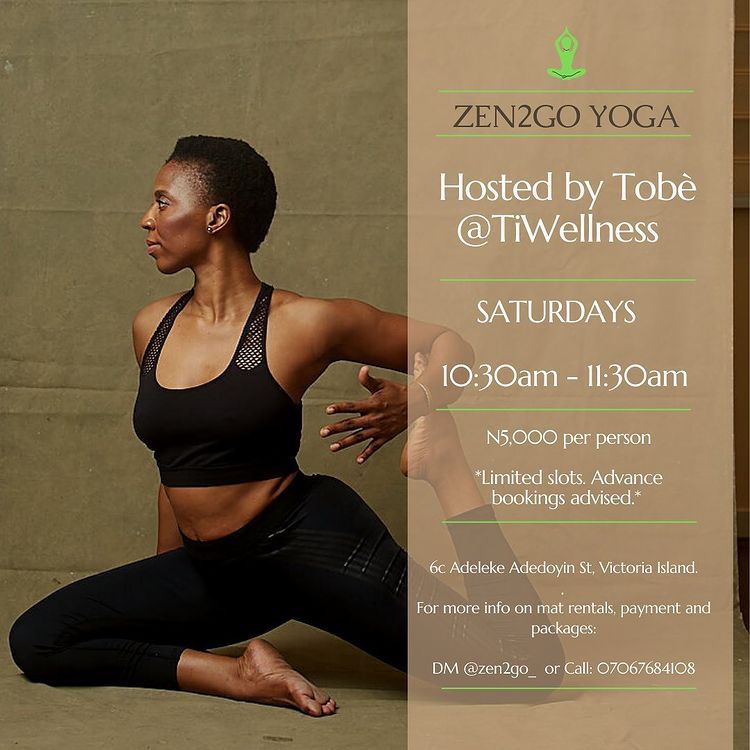 Join the Zen Yoga sessions, which are held every Saturday and are hosted by Tobe @TiWellness. It's a time to show love to your health and body.
Venue: 5c, Adeleke Adedoyin Street, Victoria Island, Lagos
Time: 10:30 a.m.–11:30 a.m.
Entry: N5,000
For reservations, message (@Zen2go_) on Instagram.
Games Night: Beniemania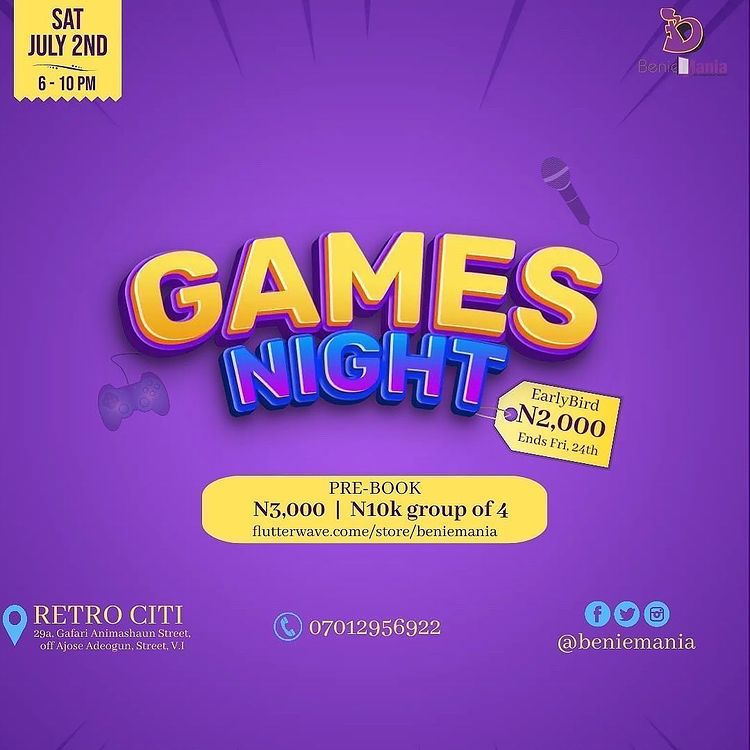 Another Beniemania game night this weekend. Are you ready to have a LIT SATURDAY?
Venue: Retro Citi, 29a Gafari Animashaun st, V.I, Lagos.
Entry: N3,000 for a single & N10,000 for a group of 4.
For registration, visit here
Sunday July 3rd
Football Match: Sporting Lagos vs Vandrezzer FC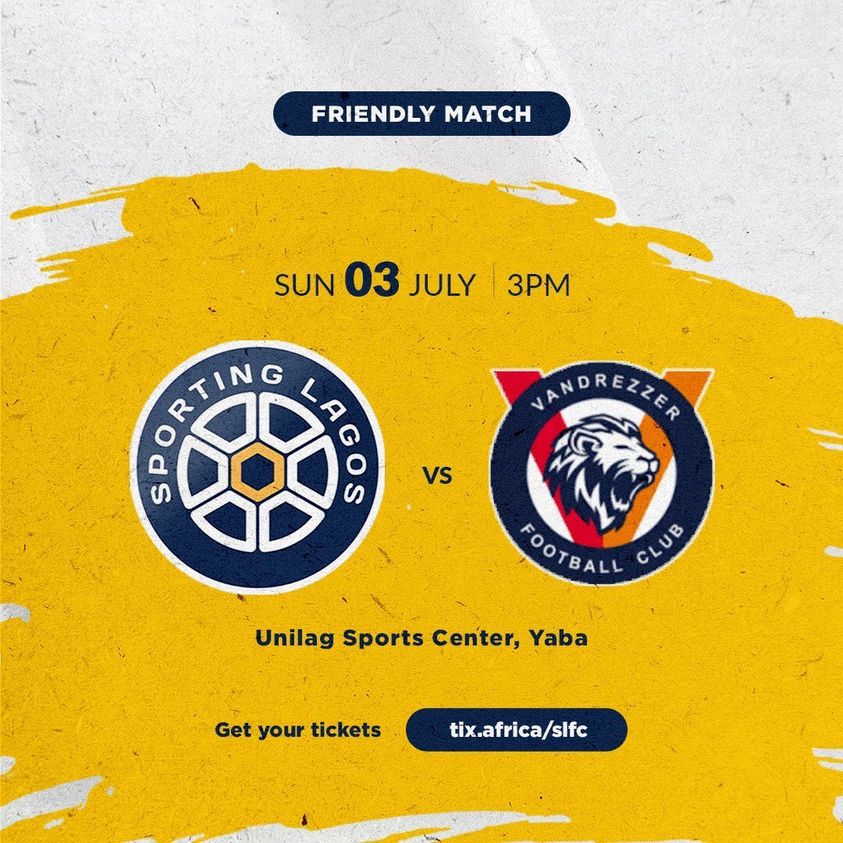 Catch another game of football with loads of side attractions.
Venue: UNILAG Sports Centre, Yaba, Lagos.
Time: 3:00 pm For online ticket purchase, visit here
Rave: Infinix VIP Concert With Davido & Other Artistes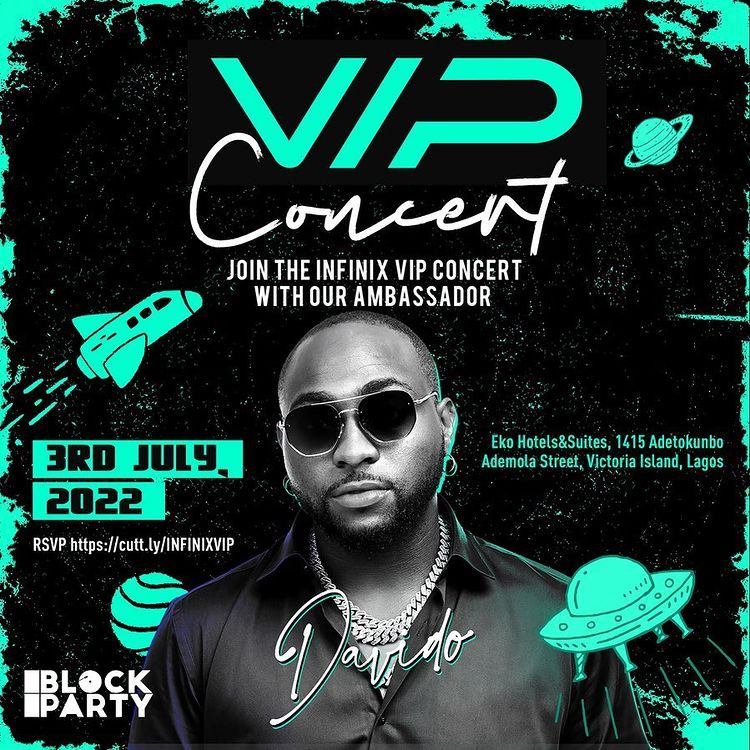 30BG, who dey actually breet? Come and have a good time with OBO, Poco Lee, Ayrastarr, DJ Kaywise, and many more faves at the Infinix VIP concert happening this Saturday.
Venue: Eko Hotels & Suites, Adetokunbo Ademola St. Victoria Island, Lagos.
Time: 4:00 pm
Entry: For registration, visit here
Live Music: Any Given Sunday Rock Cafe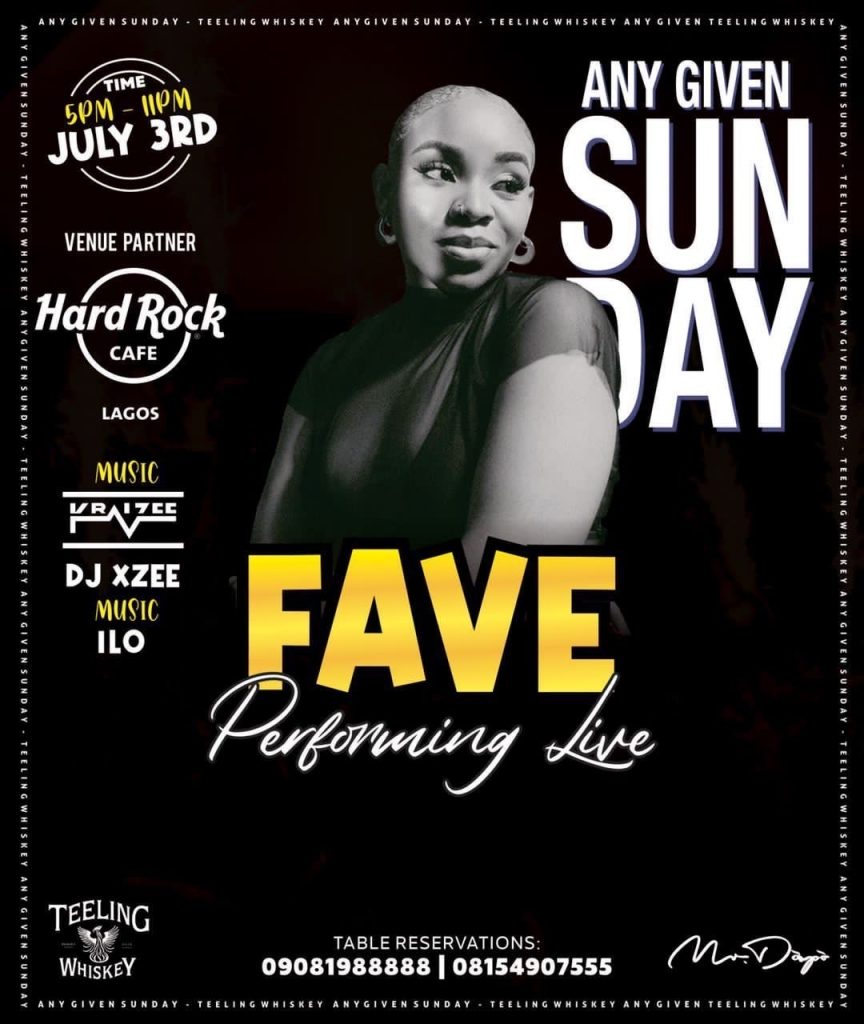 Fave is performing live at the Hard Rock Cafe and you do not want to miss it!
Venue: Hard Rock Cafe, Water Corporation Rd, Oniru, Lagos.
Time: 5:00 pm
Entry: Free entry, but table bookings are advised.
Live Music: The African Pioneer Group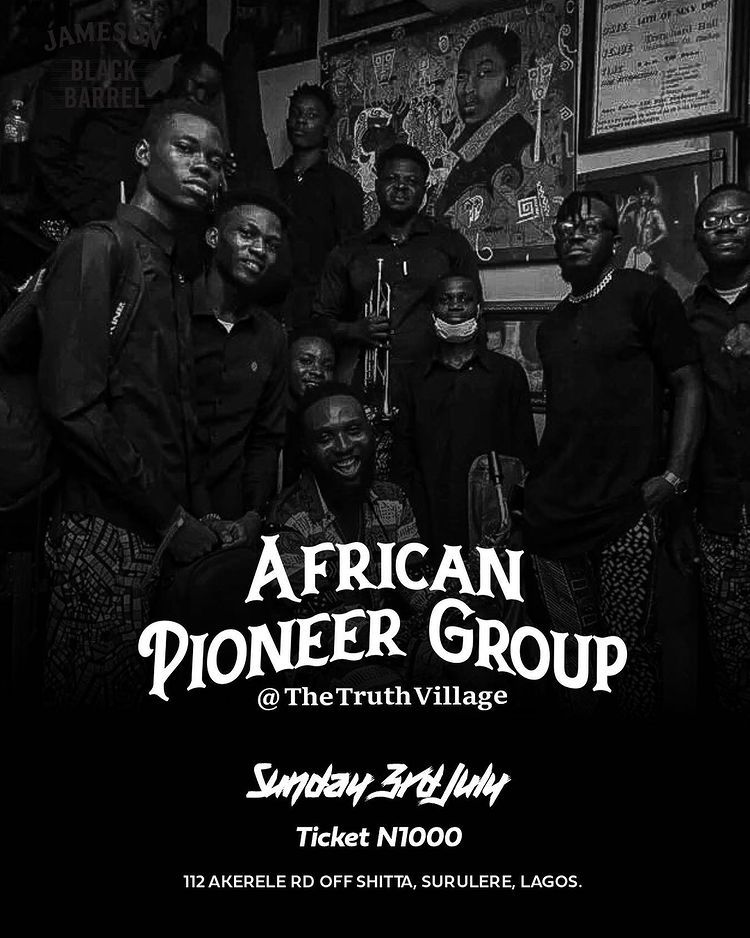 Catch the African Pioneers Group live at the Truth Village. Tickets will be sold at the door.
Venue: The Truth Village,112 Akerele Rd, off Shitta, Surulere, Lagos.
Time: 7:00 pm
Entry: N1,000