Welcome to April! You should feel proud of yourself for making it to the month that officially ends the first quarter of the year. We are definitely glad to be back again, scouting for events for your enjoyment so you don't have to. It is also the Easter holiday which is exciting and adds a much needed weekend extension. If you don't have plans for it, we've got you and as usual, our range is as long as it is wide. From stageplays to beach parties, to raves, to festivals…we have an exciting list to officially open the month.
If you love our guide, you're going to love our content that covers activities beyond events. Download our e-guide, a must-have for those looking for a trusted plug for fun things to do in Lagos.
To get your event featured on the weekend list for FREE, click here
Friday, 7th April
EASTER EXTRAVAGANZA | FAMILY ACTIVITIES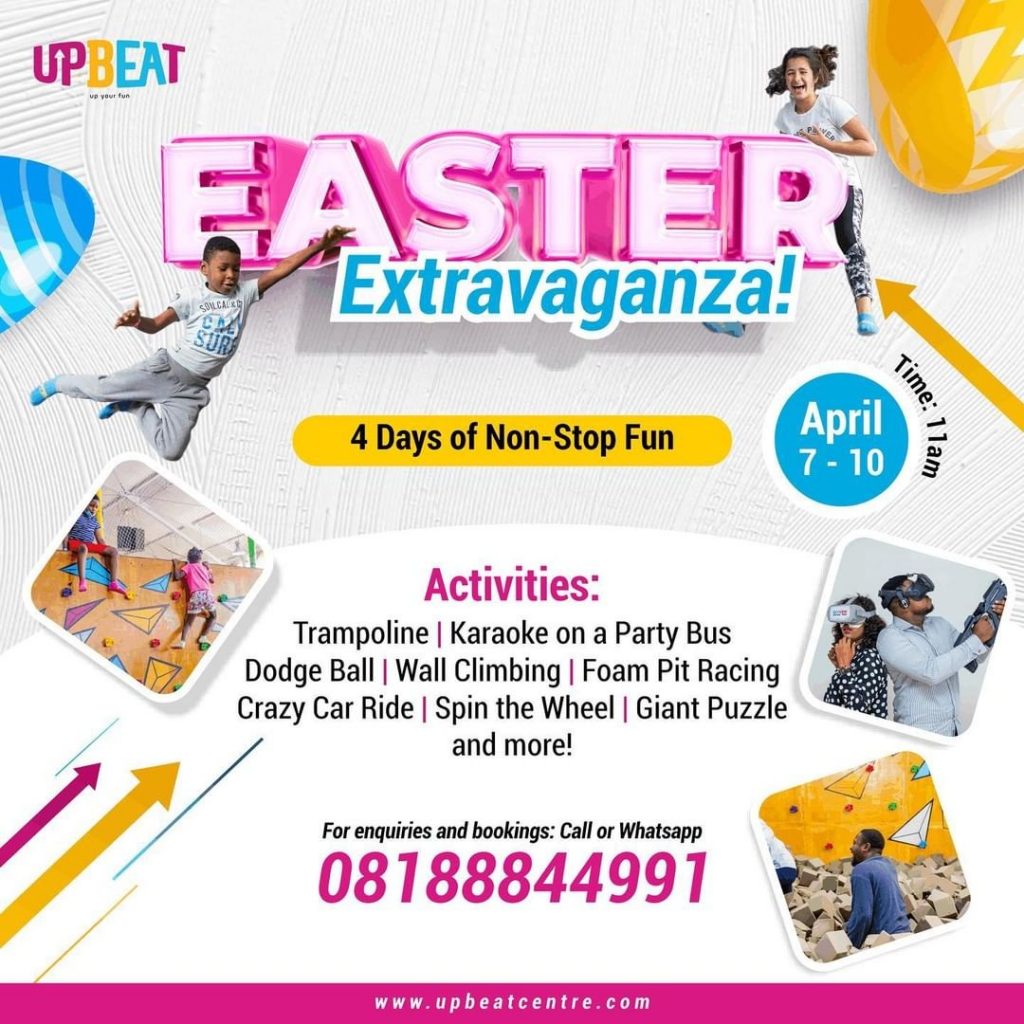 Who's ready for an Upbeat Easter! 🥳 It's 4 days of non-stop fun and activities for the Easter celebration. Join us from April 7-10 for the best maximum Easter fun celebration.
Date: Friday 7th April
Time: 11am
Venue: Upbeat
Entry: Call for enquiries
ACTIVITY MUSIC FESTIVAL | RAVE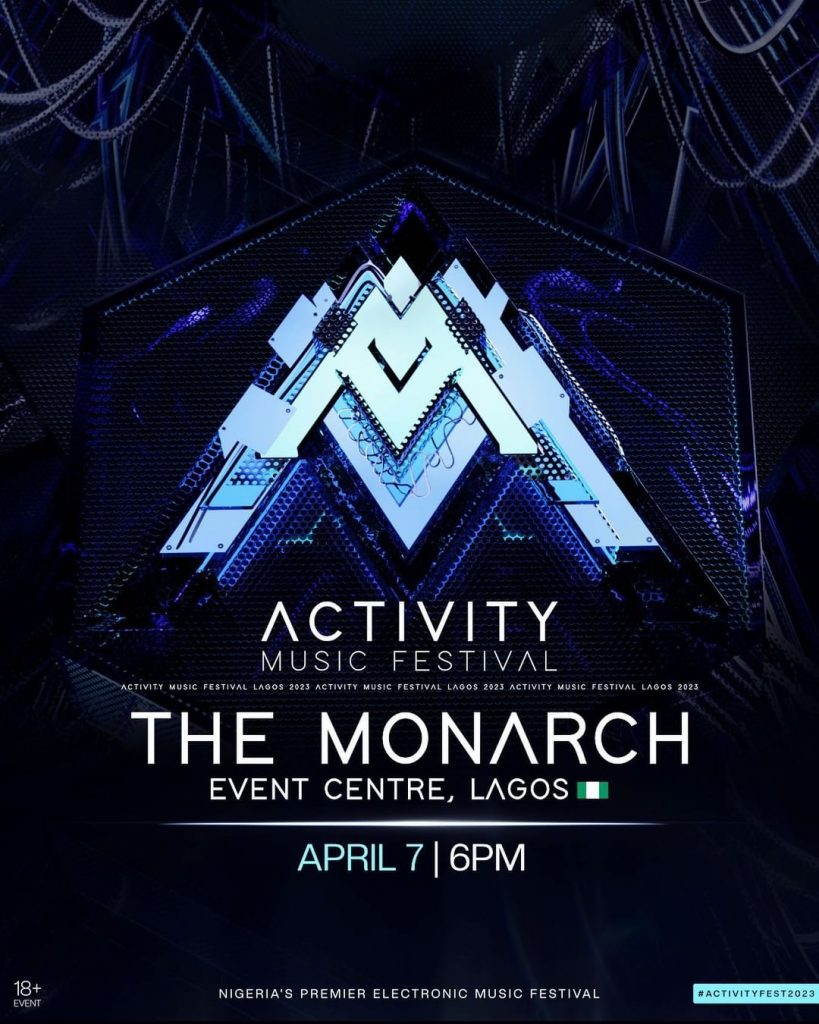 The wait is over! Get ready to experience the best electronic dance music with some of the hottest DJs and performers in the industry! Don't miss out on this unforgettable experience! Grab your tickets now!
Date: Friday, 7th April
Time: 6pm
Venue: The Monarch
Entry: Check website for various options

A TIRIP & PARTY | TRIP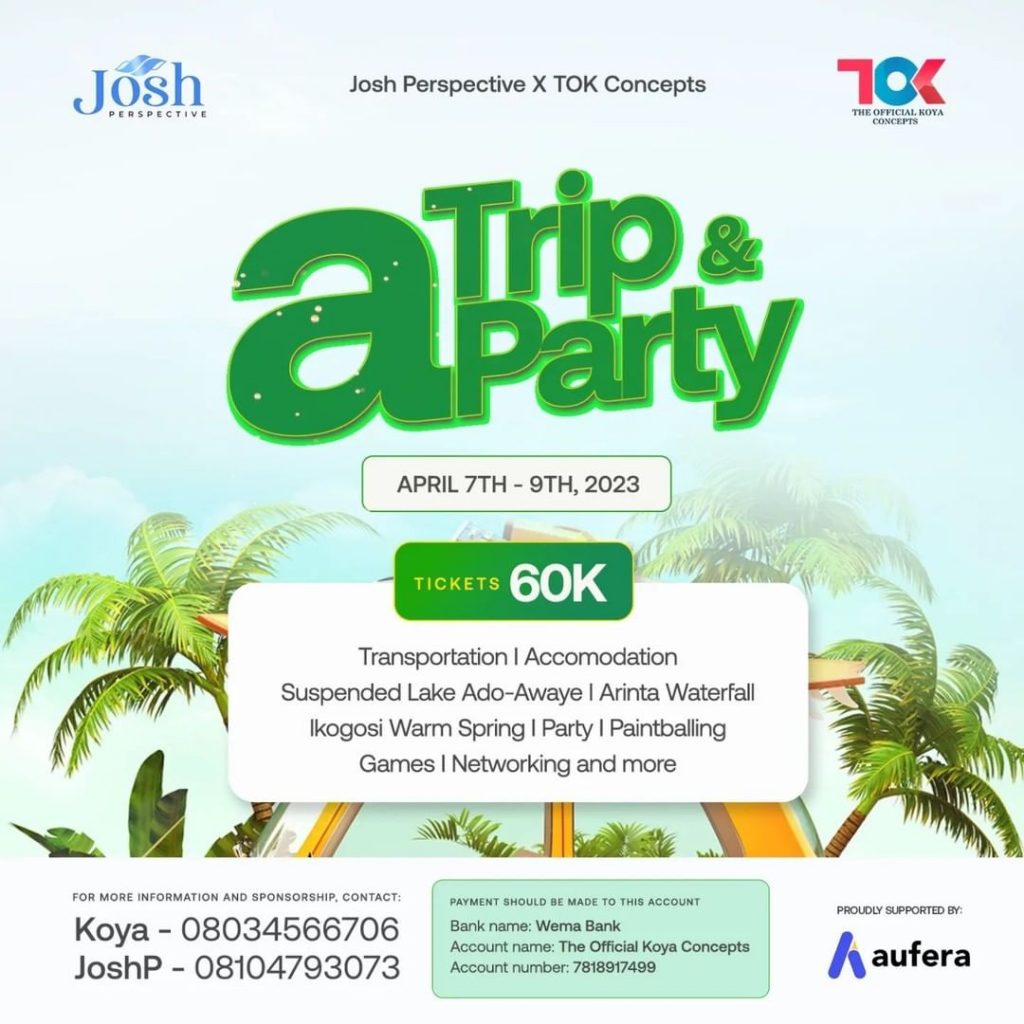 Pack your bags and let's get this party started! 🎉🌴We're headed to Ikogosi and Ado Awaye for the ultimate Trip and Party combo. From exploring stunning landmarks to dancing the night away.
Date: April 7th – 9th
Venue: Ado Awaye Suspended Lake | Arinta Waterfalls | Ikogosi Warm Spring Ekiti.
Entry: N60,000
AMAPIANO DISTRICT | NIGHTLIFE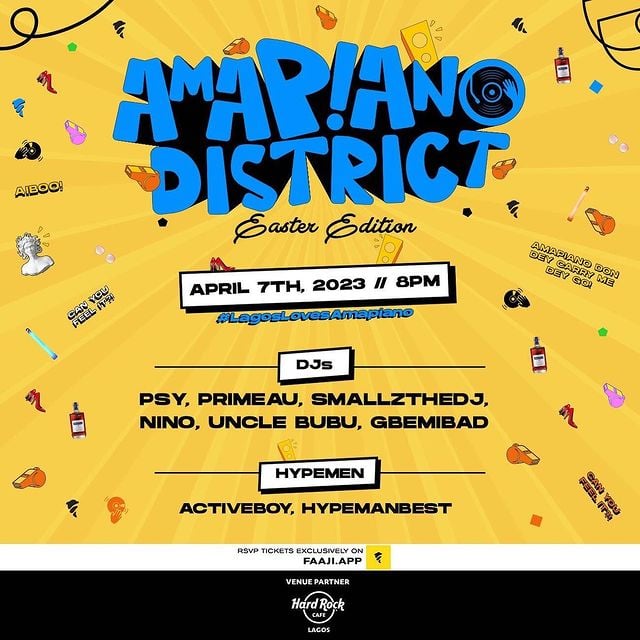 Are you ready for another night to dance till you sweat to back-to-back Amapiano jams?
Date: April 7th
Time: 8:00pm
Venue: Hard Rock Cafe
Entry: N7,000 | N10,000 at the door


HOMECOMING FESTIVAL | FESTIVAL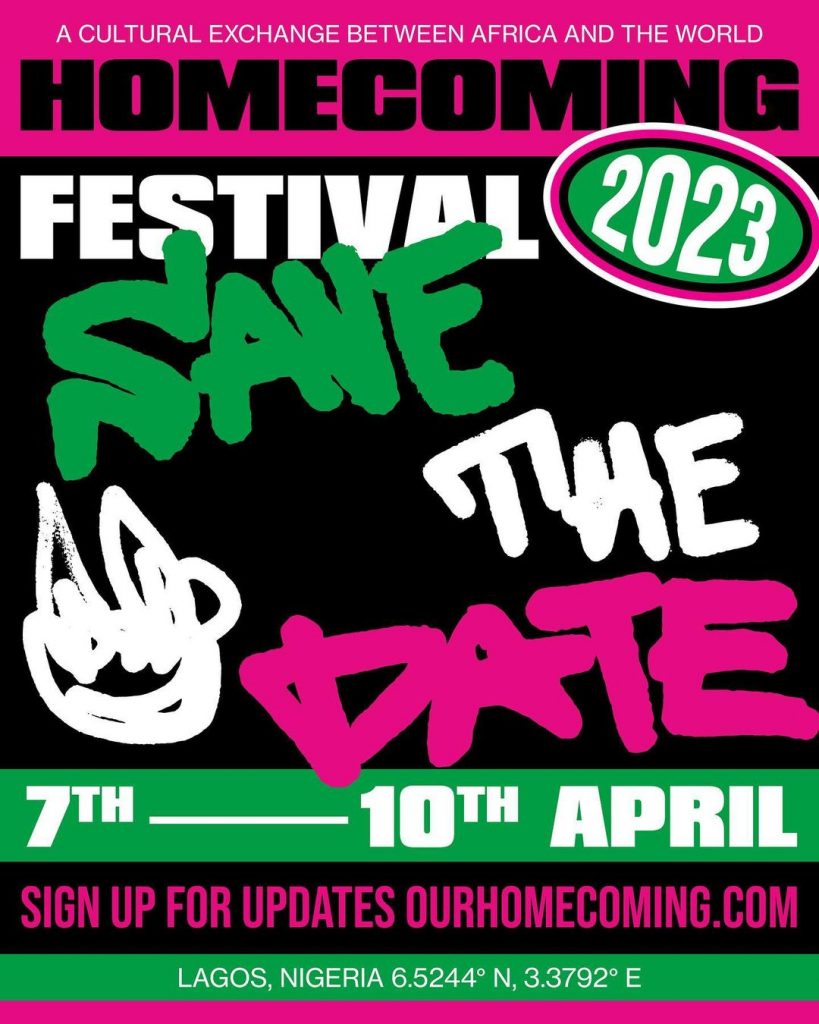 Back again with a series of activities, the Homecoming Festival promises to deliver more than it has in its previous editions. From pop-up's, to art tours, to panels, to football matches and a big closing party, you don't want to miss anything.
Date: 7th to 10th April
Venue: Landmark Beach.
Entry: More info on website
GOOD FRIDAY ON THE BEACH | BEACH PARTY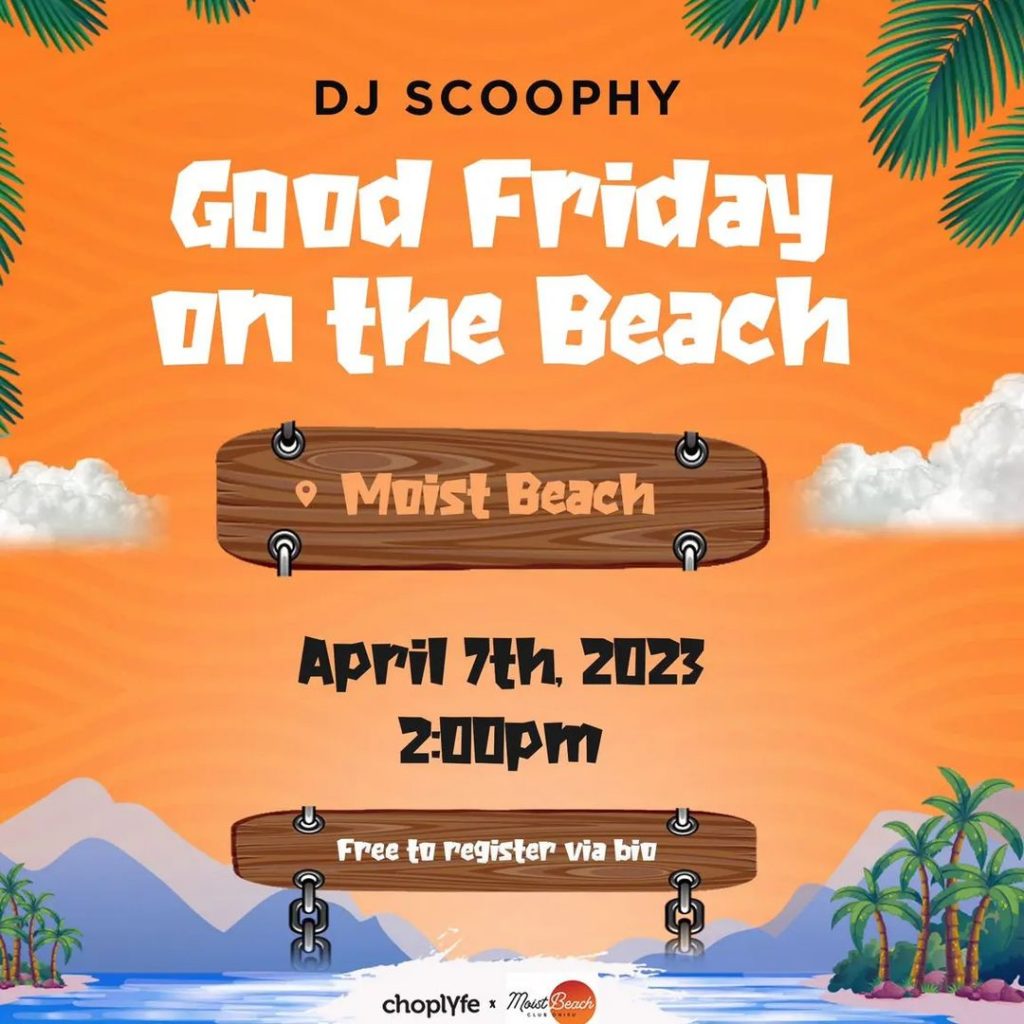 Network and catch good vibes while doing your favorite thing on the beach.
Date: April 7th
Time: 2:00pm
Venue: Moist Beach
Entry: Registration required
Saturday, 8th April
LADIES ONLY | WOMEN NETWORKING EVENT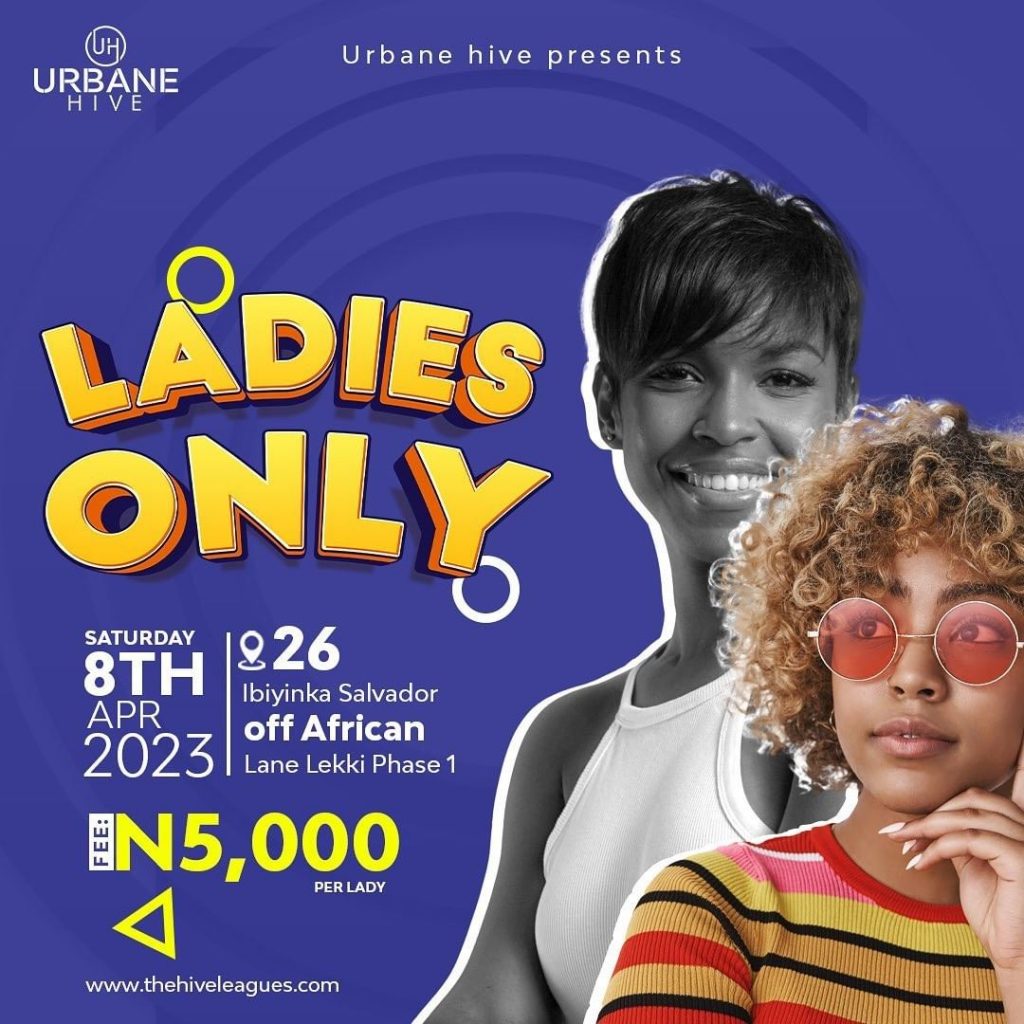 The ladies only event is a perfect space for ladies to exchange ideas, build connections while having the most fun.
Date: Saturday, 8th April
Venue: 26 Ibiyinka Salvador, off African Lane, Lekki Phase 1
Entry: N5,000
SEASIDE STROKES 2.0 | BEACH HANGOUT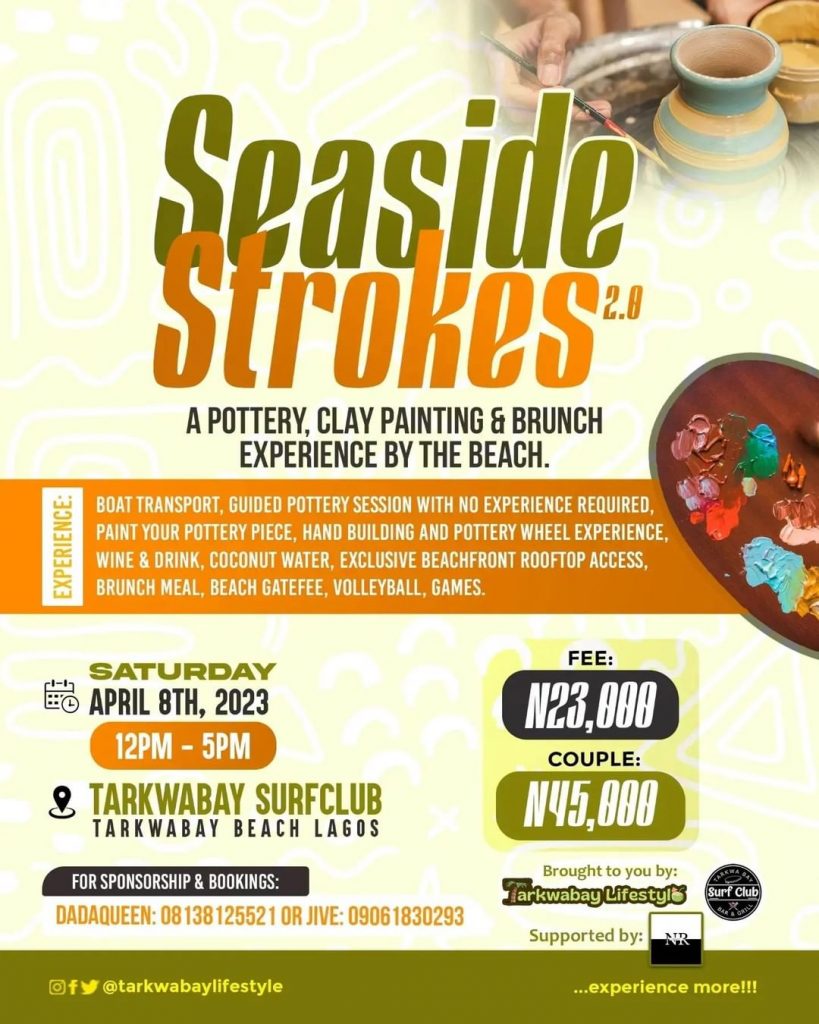 What're you doing for Easter weekend? Why not come get your hands dirty with us at the beach? Come experience a guided pottery session with us on the beach, soak in the beautiful view of the ocean, play games, enjoy a nice brunch and also make new connections
Date: Saturday, 8th April
Time: 12 pm – 5 pm
Venue: Tarkwabay surfclub, tarkwabay beach
Entry: N23, 000 | Couple – N45,000
ALTE CULTURE FESTIVAL | FESTIVAL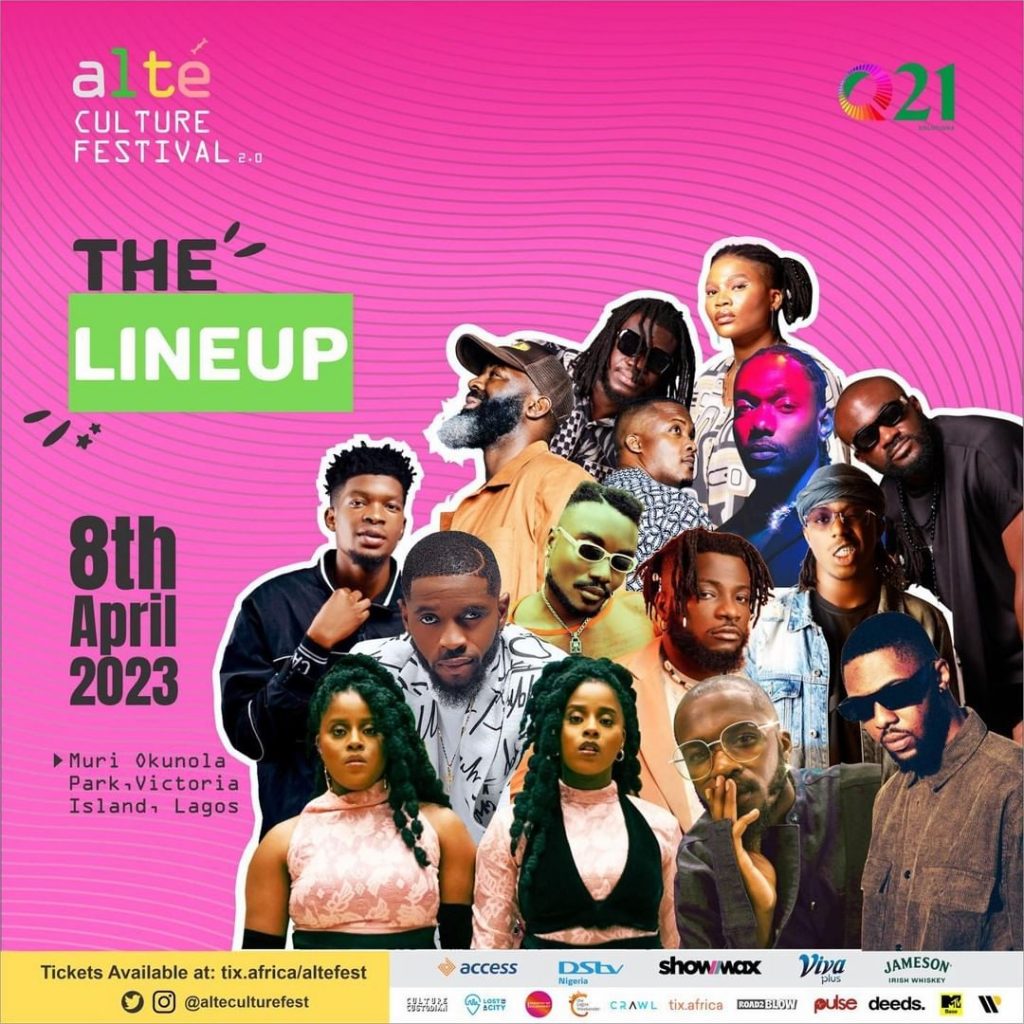 A festival for non-conformists celebrating Nigeria's subculture.
Date: April 8th
Time: 3:00pm
Venue: Muri Okunola Park
Entry: N6,000.
GOOD VIBES | BEACH PARTY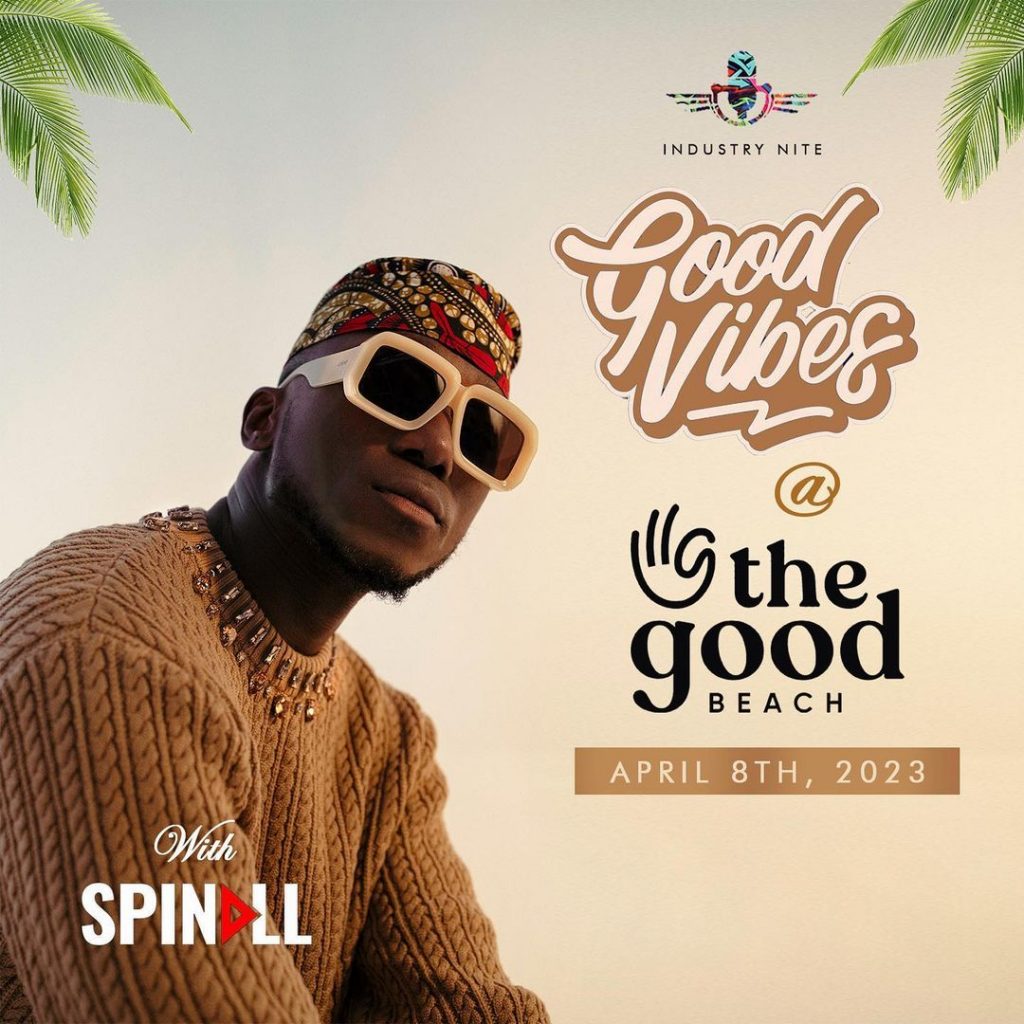 Come party with industry nite's biggest ambassador, DJ Spinall.
Date: April 8th
Venue: The Good beach
Entry: Good beach standard fee.
ELEMENT HOUSE | RAVE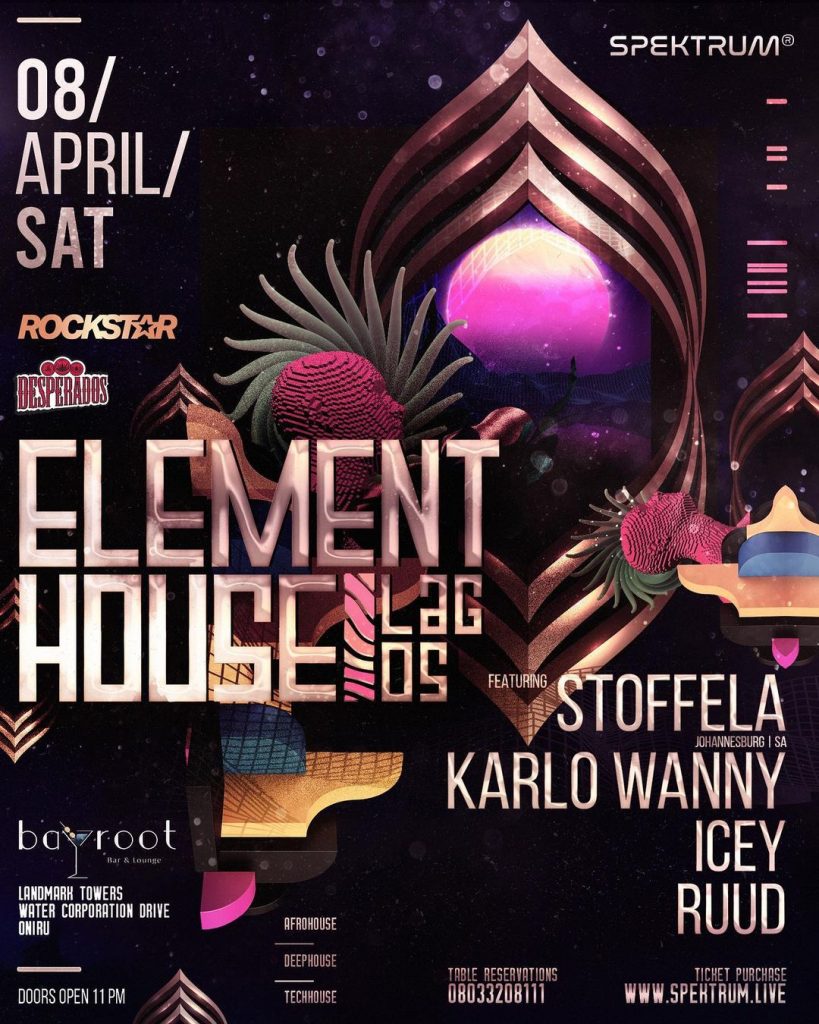 Element House is for bak again for another edition of speaker-thumping house music with the best DJ's in the game.
Date: April 8th
Time: 11:00 pm
Venue: Beirut
Entry: N7,000
SOCIAL GAMES NIGHT | GAMES NIGHT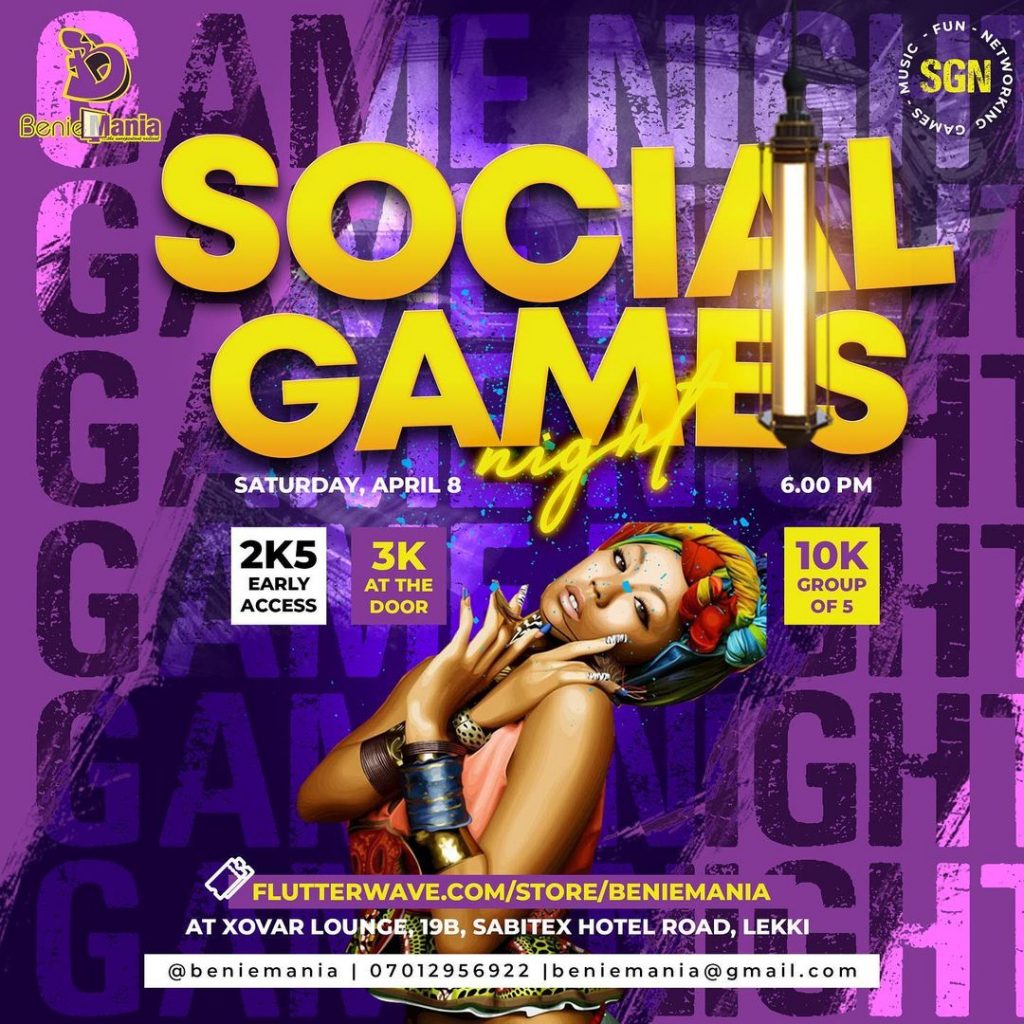 Date: April 8th
Time: 6:00pm
Venue: Xovar Lounge, 19B, Sabitex Hotel, Lekki
Entry: N3,000 at the door, N10,000 – Group of 5
SUNDAY, 9TH APRIL
EASTER VILLAGE FUNDAY AND BAZAAR | KIDS FUNFAIR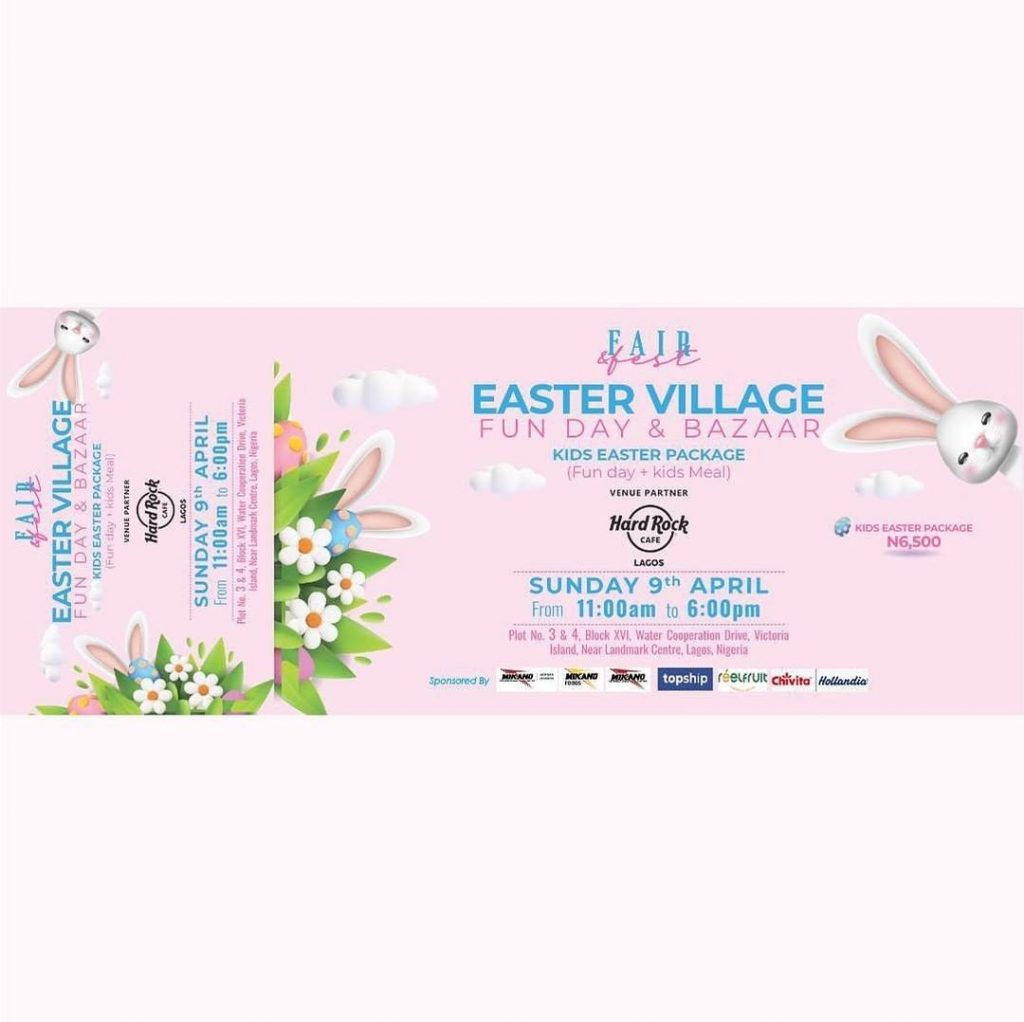 Let your kids have a fun time this Easter with Hard Rock Cafe!
Date: Sunday, 9th April
Time: 11:00 am to 6:00 pm
Venue: Hard Rock Cafe
Entry: N6,500
PAINT AND SIP | ARTS AND CRAFT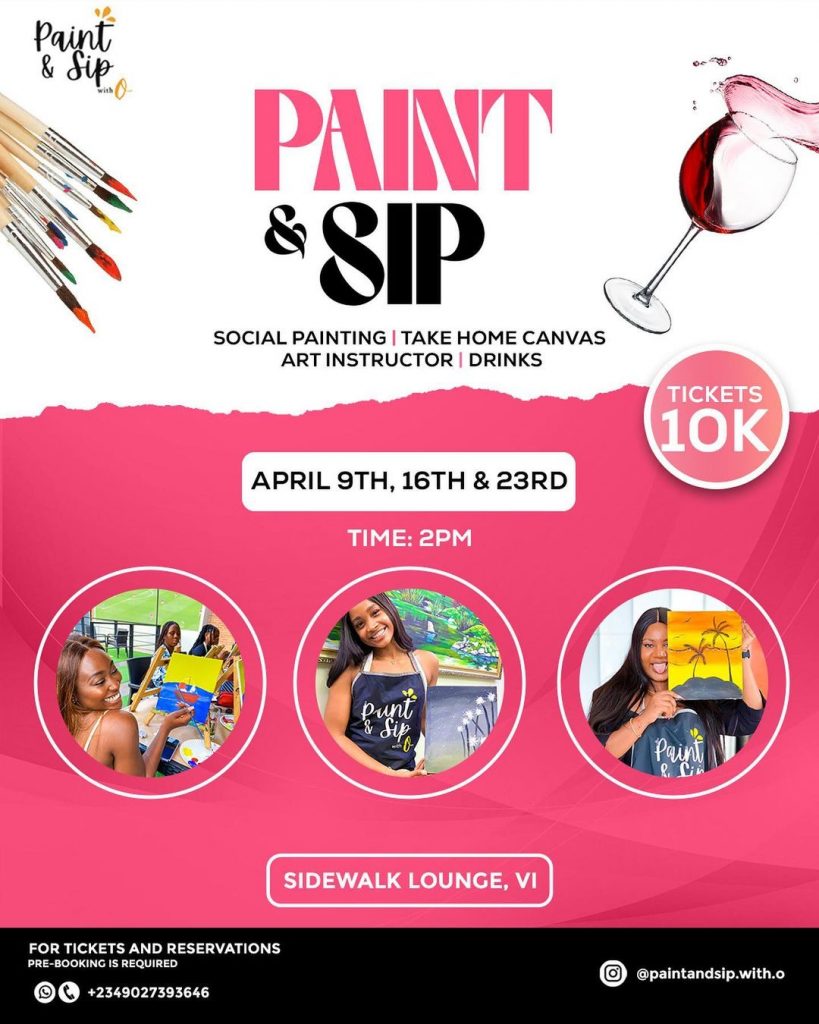 Date: April 9th
Venue: Sidewalk Lounge, VI
Entry: N10,000
DJ BUNMBASTIQ VIP PARTY | PARTY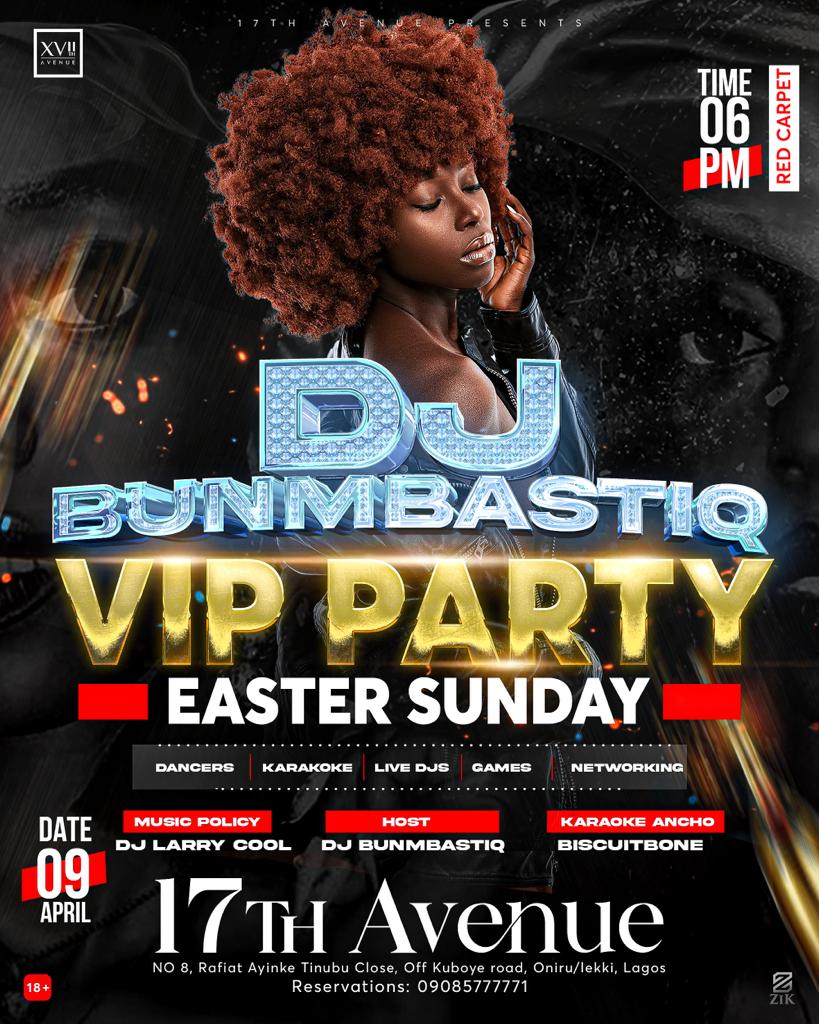 Celebrate Easter Sunday at the 17th Avenue Lounge! Join us for a fun-filled day of good music by DJ Bunbastiq, the best drinks, food and good vibes. Invite your friends – it's sure to be an event you won't forget!
Date: Sunday 9th April
Time: 6 pm
Venue: 17th Avenue
Entry: For reservation, check flier
MONDAY, 10TH APRIL
EASTER COOKOUT | COOKOUT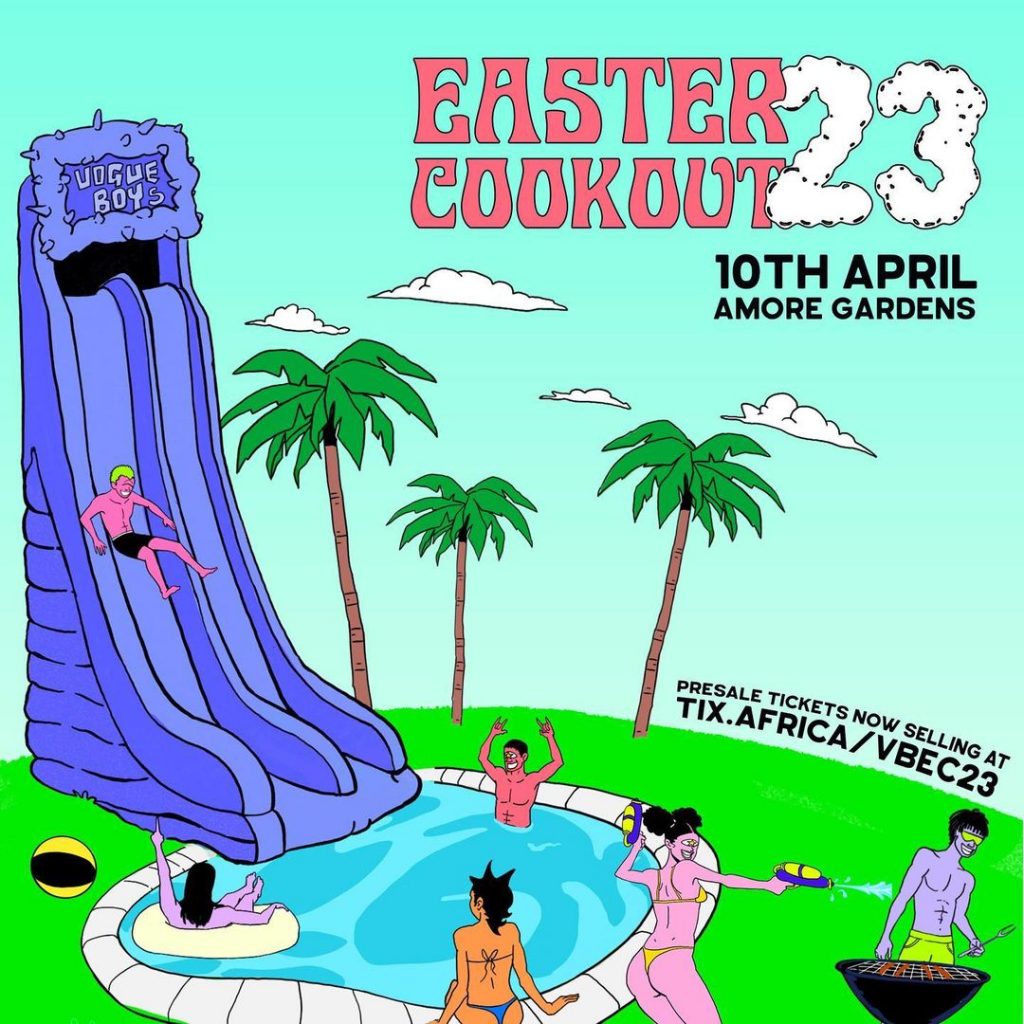 Vogue Boys bring back the wettest, sweatiest waterpark festival in Lagos for its third consecutive year in a bigger, better venue!
Date: Monday April 10th
Time: 11: 00 am – 1: 00 am
Venue: Amore Gardens
Entry: See website for various options